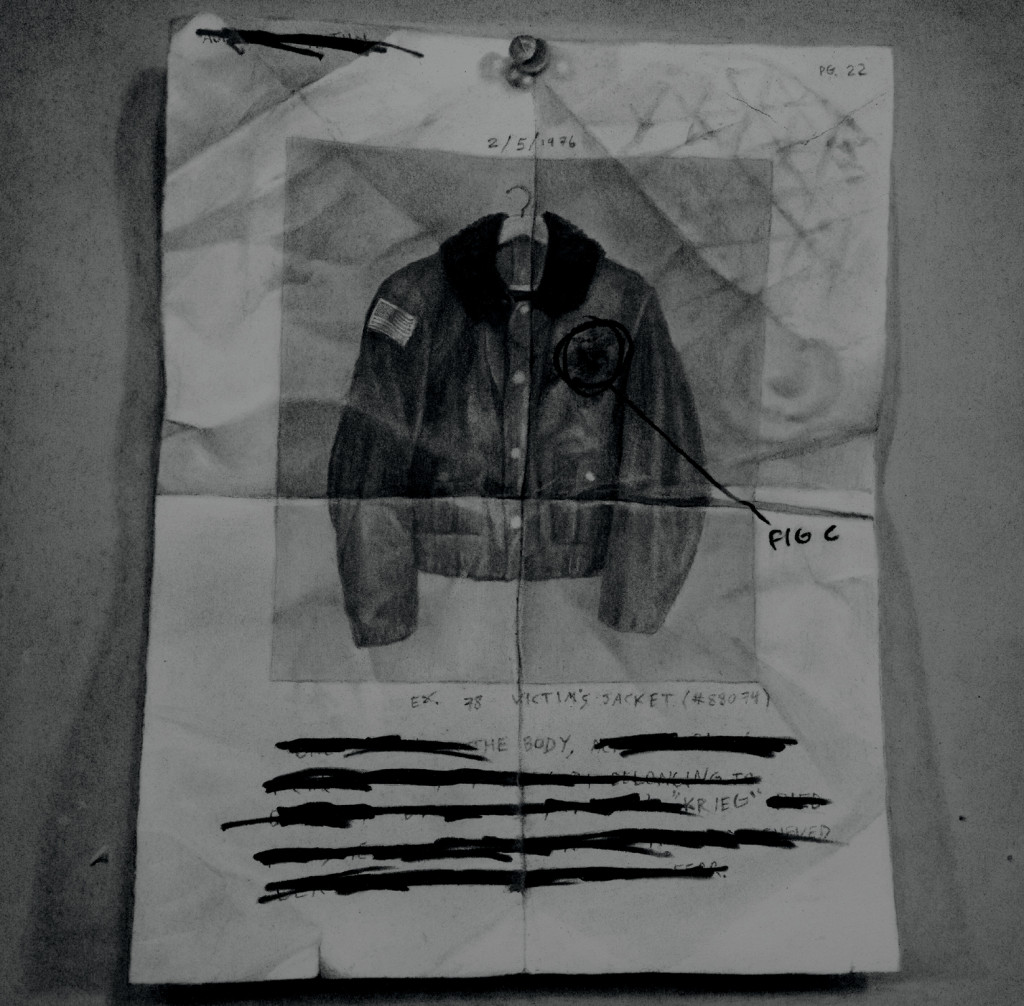 With the writhing collaborative self-titled LP from THE BODY & KRIEG set for official release on all formats next Friday, November 13th, Decibel urges you to swing by their Deciblog portal a week early to "Celebrate Your Shame" with another demoralizing anthem from the recording.
While both the apocalypse-seeking rogue doom duo, THE BODY, and American black metal harbingers, KRIEG, are both widely revered for delivering cutting-edge tactics and pushing boundaries of their respective genres beyond their orthodox realms, the musical madness which ensued in their first collaborative recording sessions together seems transported from another plane of diseased mental existence. Another of these eight cinematic-industrial torture movements invades the airwaves today, with Decibel's premiere of "Celebrate Your Shame," noting, "Noise terrorists THE BODY doing business with USBM mind-benders KRIEG? Where do you sign up? Right fucking here, free of charge. As Daniel Lake says in the forthcoming January issue, 'This is the work of veteran extremophiles who know how to elevate second after grueling second to must-listen status without compromising consistency.'"
Endure THE BODY & KRIEG's "Celebrate Your Shame" at Decibel Magazine RIGHT HERE.
The LP's "Bottom Of The Bottle, Bottom Of The River" is also streaming at Invisible Oranges HERE.
At A Loss Recordings will release The Body & Krieg on November 13th on all digital platforms, CD, cassette, and LP with digital download included. The artwork for the package was handled the amazingly Jason Bartell, also of Fang Island fame. Tons of preordering options and bundles are available HERE.
Written and recorded at Machines With Magnets in Providence, Rhode Island during the long sessions of THE BODY's Christs, Redeemers (Thrill Jockey) and I Shall Die Here (RVNG Intl.) LPs, the end result of The Body & Krieg is a blackened industrial crush of noise and anguish. Noise, dirge, triggered percussion with King's screeches and Jameson's growls lead things off, and continuing through the nine tracks, crawling booms, chimes and moans to static plodding low-end and hopelessness moves to industrial tones, accusing roars. Erie keys, wails of misery lead to brief period of sonic chaos and pure madness. Madness leads the listener lumbering down the final path, complete with discordant percussion, electronic beeps, forlorn screams, cavernous blows, and ending in the sounds of otherworldliness, with nearly forty minutes of material.
Expect both KRIEG and THE BODY to have busy tour schedules throughout the remainder of 2015 and through 2016, including collaborative tour dates.
http://www.facebook.com/pages/the-body/334047229514
http://www.thebody.bandcamp.com
http://www.facebook.com/officialkrieg
http://www.kriegofficial.bandcamp.com
http://www.atalossrecordings.com
http://www.facebook.com/atalossrecordings
http://www.twitter.com/atalossrecords