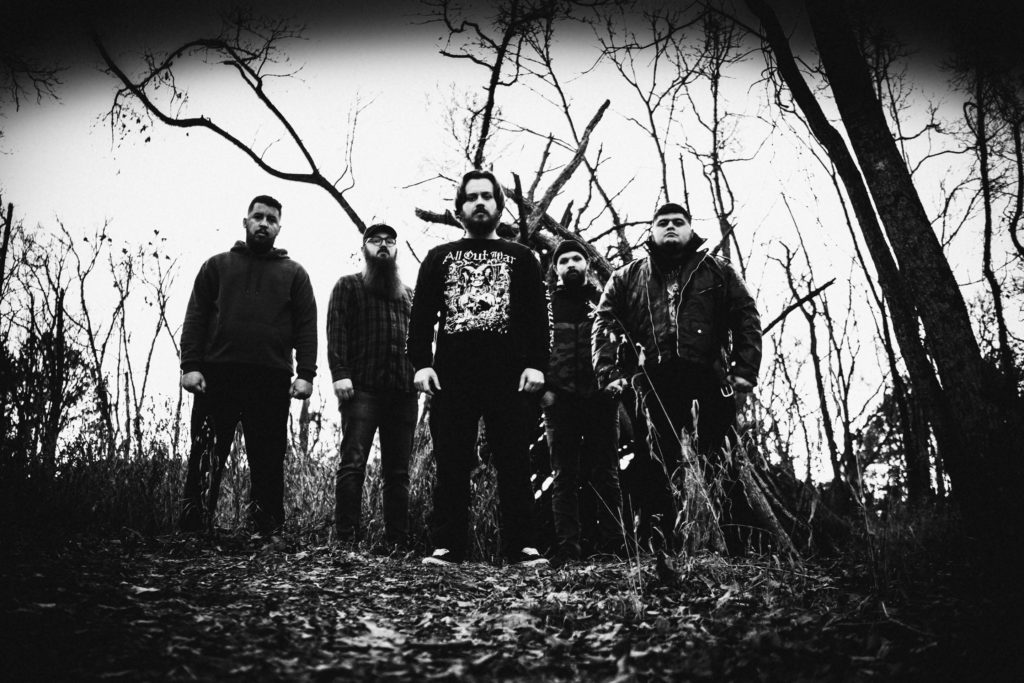 photo by Kurt Lunsford
Little Rock, Arkansas-based political hardcore/grindcore band TERMINAL NATION has deployed a new track from their impending Holocene Extinction LP, set for early August release via 20 Buck Spin. The new song, "Master Plan," is now streaming exclusively through a BrooklynVegan premiere.
Following several EPs released via Deep Six Records, TERMINAL NATION's Holocene Extinction marks the debut full-length assault from this politically minded powerhouse. Holocene Extinction was engineered by Jason Tedford, recorded at Wolfman Studios in Little Rock, Arkansas. The album was mixed by Ryan Bram of Homewrecker Studios, mastered by Brad Boatright at Audiosiege (From Ashes Rise, Integrity, Noisem), and completed with cover art by Adam Burke, additional art by Valentine Duran, and photography by Kurt Lunsford.
BrooklynVegan writes, "Little Rock, Arkansas band TERMINAL NATION's upcoming album Holocene Extinction is tagged 'extreme metallic hardcore' on their label 20 Buck Spin's Bandcamp, and that's the perfect way to put it. Is it hardcore? Death metal? Black metal? Yes and no, but whatever you call it, it fucking rips and it also comes with a message that really resonates right now."
Offers TERMINAL NATION's Stan Liszewski about the new single, "'Master Plan' is about various American institutions like the prison industrial complex, the police, the use immigration camps, and the like, and how people often refer to them as 'broken systems.' Many think that these programs have potential to be reformed. I'd disagree with that, to advocate for reform of these institutions implies that they have failed, but they have not failed, these are not 'broken systems,' they are functioning exactly how they were intended to. They were made to inflict harm, gain control over, and profit off society's most vulnerable and marginalized people. This was always their Master Plan."
Hear TERMINAL NATION's brutalizing "Master Plan" at BrooklynVegan RIGHT HERE.
The hardest album of 2020, Holocene Extinction is a must-hear release for fans of All Out War, Bolt Thrower, Earth Crisis, Xibalba, Nails, Creeping Death, Integrity, and Jesus Piece.
20 Buck Spin will issue Holocene Extinction on CD, LP, and digital formats on August 7th. Digital preorders are live at Bandcamp where the title track is streaming HERE, and physical preorders go live tomorrow, Friday, June 26th, at the label webshop HERE.
Watch for new audio samples and more to post in the bleak days ahead.
America is a tinderbox. Lockdowns, pandemic, police brutality, kleptocracy, the orange menace. The injustice system is alive and well. Since day one TERMINAL NATION has been shining a light on it all through their crushing music, point blank lyrics, merch and media, lashing out at institutional corruption and racist power structures. And not from a liberal coastal enclave where it's a generally welcome message but from Deep Red Arkansas.
Now with the new album, Holocene Extinction, at hand, TERMINAL NATION returns at a pivotal moment, where lines are being drawn and the possibilities of compromise are going up in smoke. Like fuel to the fires of dissent the band's brutally heavy amalgam of metallic hardcore, death metal and powerviolence eviscerates with unforgiving sincerity the recognizable and the insidious forces propping up the White Supremacy machine.
Events are moving fast now, the dominoes are falling, and every day it is more apparent a reckoning is at hand. War is upon us and a Holocene Extinction is a likely outcome, because you cannot save a world that refuses to be saved…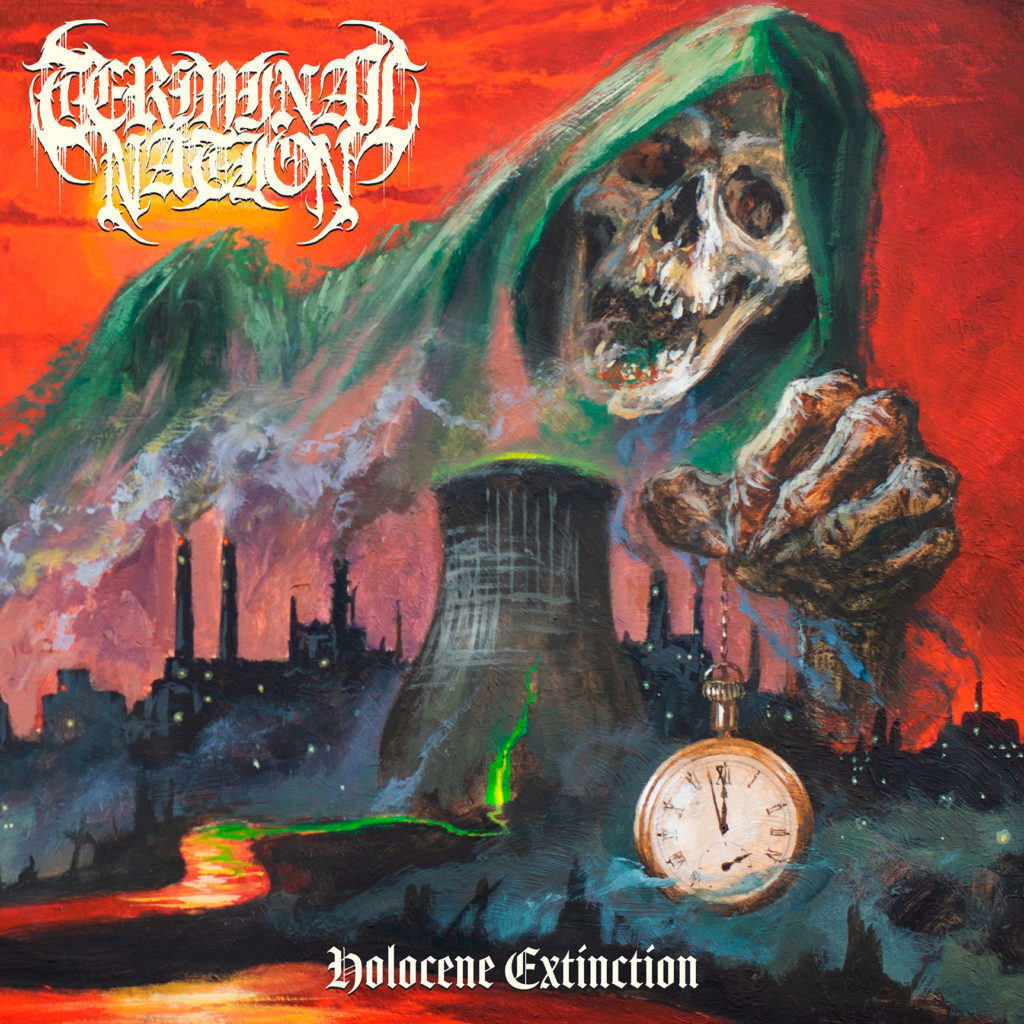 https://terminalnationhc.bandcamp.com
https://twitter.com/terminalnation
https://www.facebook.com/terminalnation
http://www.20buckspin.com
http://www.facebook.com/20buckspin
http://twitter.com/20buckspinlabel
https://www.instagram.com/20buckspinlabel