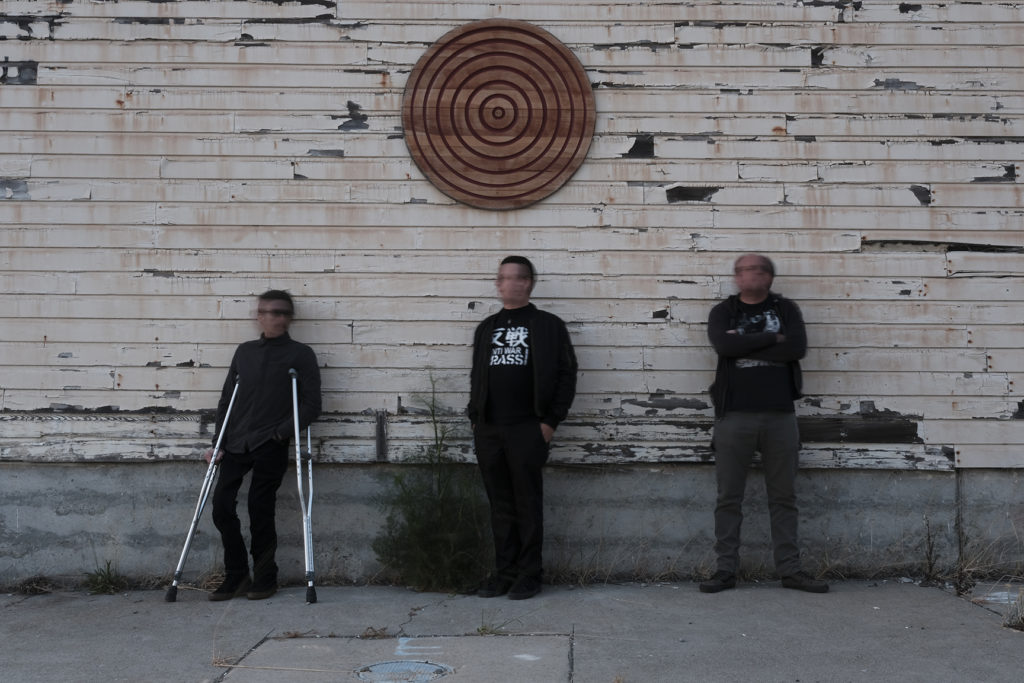 photo by Jorin Bukosky
The Future Died Yesterday, the debut LP by Oakland, California-based dark punk trio TENSION SPAN – formed by members of Neurosis, Asunder, and Dystopia – nears release through Neurot Recordings, and Decibel Magazine is currently hosting an exclusive premiere of the album's new single, "Problem People."
TENSION SPAN unites Noah Landis (Neurosis, Christ On Parade) on vocals, Geoff Evans (Asunder) playing guitar and synth, and Matt Parrillo (Dystopia, Kicker) providing bass, guitar, synth, and additional vocals. During the isolation of Covid, the newly formed trio crafted The Future Died Yesterday, an album that sounds both varied and cohesive, combining musical and emotional heaviness with melody, samples, and synth. Sonically unique and riveting, The Future Died Yesterday sees the band ripping through thirteen doomed anthems.
The Future Died Yesterday was recorded by the band and mixed by Noah Landis, then mastered by Bob Weston and Greg Obis at Chicago Mastering Service, and completed with artwork by Neil Grimmer, John Yates, and Matt Parrillo.
Landis reveals, "From 1985 to 1990 I was singing and playing in the band Christ On Parade, an Oakland punk band with a lot of love for the early anarcho bands of that time. Subhumans were a big influence on what I was writing lyrically, no bullshit, powerful truth-base thoughts about the fucked up world we are stuck in. Last year when we started TENSION SPAN, I went through old notebooks, and I found the lyrics I had written for this song 'Problem People.' This was probably the last I wrote for the band, but we broke up before it was ever recorded or performed. Working with the rough tracks from Mauz and Geoff, the music had the driving intense energy and tempo that fit with words like a perfect puzzle.  I would say a lot of the songs on this album are pretty thoughtful and perhaps more complex in their message and meaning, so this one stands out as simple, straightforward but still as real and relevant today as it was when I wrote it."
Decibel calls "Problem People," "a short-sharp-shock of scuzzy/noisy/crusty punk with a simple propulsive rhythm, tension-laden guitars, and distorted vocals. It sounds like something straight out of 1979 or '80, when lyrics with a message were just as important as the accompanying music."
Stop by Decibel Magazine and crank TENSION SPAN's "Problem People" RIGHT HERE.
Neurot Recordings will release The Future Died Yesterday on September 30th, on LP and digital platforms. The LP jackets are screenprinted; a 3-panel foldover cover, black and white inks printed on thick chipboard stock. Find preorders at the label webshop HERE and Bandcamp where several tracks are playing HERE.
Watch for additional updates on the album to be issued over the days ahead.
Using the musical language of their past, the dark punk of their early acts, TENSION SPAN brings a new band and a new album to Neurot Recordings that sounds both urgent and personal, speaking truth to the bleak realities of today's sociopolitical collapse and the angst and identity crisis it brings. Somehow within the fabric of these themes of stress and fear and rage, there is a feeling of underlying hope, that there is something beautiful in the struggle.
Infusing classic elements of punk and post-punk, fans of Killing Joke, New Model Army, T.S.O.L., Subhumans, Conflict, Rudimentary Peni, and The Wraith will be instantaneously addicted to TENSION SPAN's dire urgency and infectious hooks.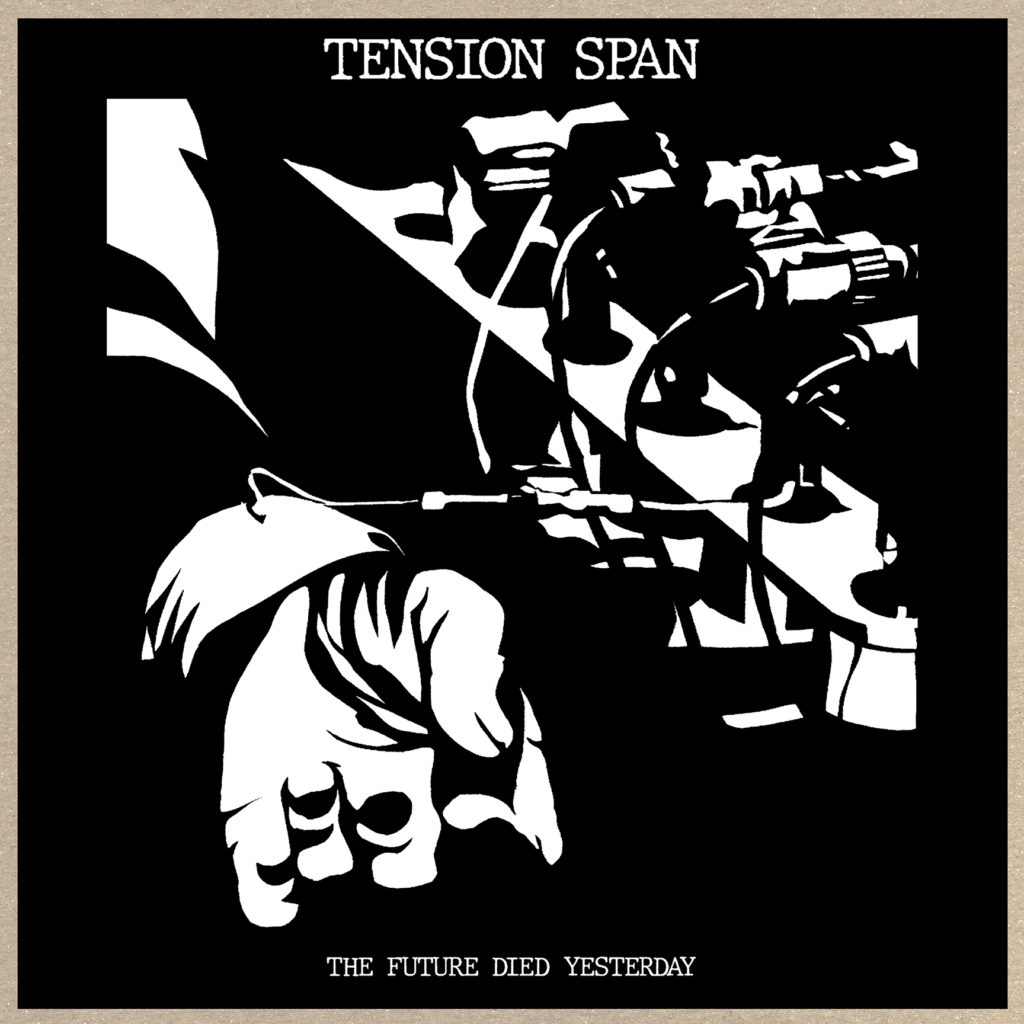 https://tensionspan.bandcamp.com
https://www.neurotrecordings.com
https://www.facebook.com/neurotrecordings
https://twitter.com/OfficialNeurot
https://neurotrecordings.bandcamp.com
https://www.instagram.com/neurotrecordings