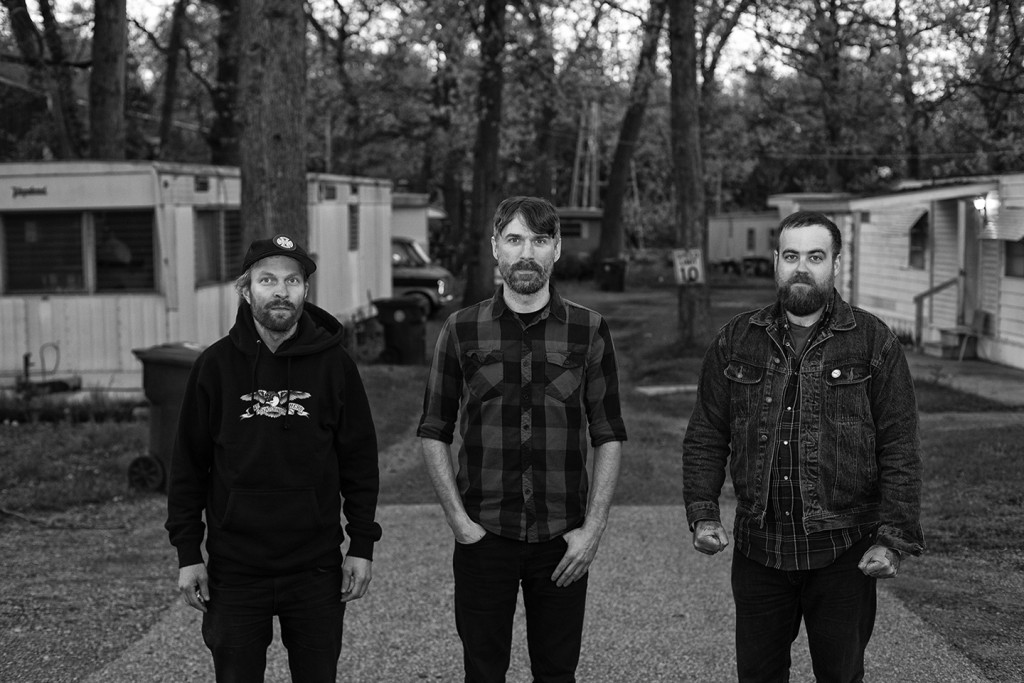 [photo by Nick Thieneman]
In support of their lauded, recently released fourth LP, Earth, Chicago mega trio, SWEET COBRA, is booking new live dates, including a new tour next week on an Eastern US run with Mutoid Man.
SWEET COBRA's most glowing recording to date, Earth was recorded and produced by Matt Talbot of Hum and Kurt Ballou of Converge at Talbot's Earth Analog Studios in Illinois, mixed by Ballou at his Godcity Studio in Massachusetts, and mastered by Carl Saff. Additionally, both Ballou and Talbot make guest appearances on the album. The nearly forty-six minute album shows the band hungrier than ever; the trusted and infectious ferocity fans expect is here delivered through a slick, more accessible approach. The pairing of Talbot and Ballou as producers has truly yielded a stunning, classic heavy album for the ages.
SWEET COBRA's awesome trek will get underway next Friday, August 11th, in Raleigh, followed by shows in Columbus, Cleveland, Philadelphia, Washington DC, Cincinnati, Louisville and Kansas City. For the tour, SWEET COBRA will be supporting Mutoid Man, except for Washington DC on August 15th where the headliner will be Sumac. Young Widows will also join the action at the Louisville show on the 17th. Just two weeks following the tour, SWEET COBRA will head to Pesant's Plot Farm in Manteno, Illinois to play at Low Down Hoe Down Fest with Canadian Rifle, Electric Hawk and many others. Additional tour dates continue to be booked.
SWEET COBRA Tour Dates:
8/11/2015 Kings – Raleigh, NC w/ Mutoid Man w/ Mutoid Man
8/12/2015 Ace Of Cups – Columbus, OH w/ Mutoid Man
8/13/2015 Grog Shop – Cleveland, OH w/ Mutoid Man
8/14/2015 Underground Arts – Philadelphia, PA w/ Mutoid Man
8/15/2015 Rock And Roll Hotel – Washington, DC w/ Sumac
8/16/2015 Tacocracy – Cincinnati, OH w/ Mutoid Man
8/17/2015 Haymarket Whiskey Bar – Louisville, KY w/ Mutoid Man, Young Widows
8/18/2015 The Riot Room – Kansas City, MO w/ Mutoid Man
9/05/2015 Peasant's Plot Farm – Manteno, IL @ Low Down Hoe Down Fest w/ Canadian Rifle, Electric Hawk
SWEET COBRA's Earth is streaming in its entirety via BandCamp now at THIS LOCATION, and the official video for "Future Ghosts" is playing at Noisey RIGHT HERE.
Released in July via Magic Bullet Records, Earth is available on CD and both black and gold vinyl available HERE, as well as all major digital outlets.
Noisey champions the band in their early video premiere: "For over ten years, SWEET COBRA have been a cornerstone in Chicago's heavy music scene. And for that decade, they've mercilessly pounded on their pawnshop gear around the Midwest, working with an earnest determination based not on some faulty notion of 'making it', but with the goal of being the tightest, gnarliest, catchiest punk band possible." Pitchfork's positive review of the LP offers, "One of the most underrated tools in SWEET COBRA's arsenal is their sharpened sense of restraint: a necessary, and yet frequently overlooked, step in building a proper sludge assault… A little breathing room goes a long way, and in an atypical move for swampy albums of its ilk, Earth succeeds because it doesn't attempt to downright bury the listener–it's a slow, sweet smothering." Longtime supporters of the band, Lambgoat, issued in an early track premiere, "Foraging the forests of post-hardcore, punk, rock, and alternative metal, SWEET COBRA are as melodic as they are heavy, as crisp as they are abrasive. Think Queens of the Stone Age melted into Torche fused with High On Fire hammered in Quicksand." Exclaim's review admits, "Yes, it sounds a fair bit like Queens of the Stone Age, but they manage to sound just unique enough that they evoke the legends more than they crib from them. At the sweet spot where post-hardcore, stoner-doom and rock'n'roll meet, SWEET COBRA are waiting to take you back to Earth." And The Sludgelord's excellent review summed it up perfectly: "Earth will sit nicely in any collection and would add some melodic relief in between the usual tipple of sludge, doom, death metal and black metal. Brilliant.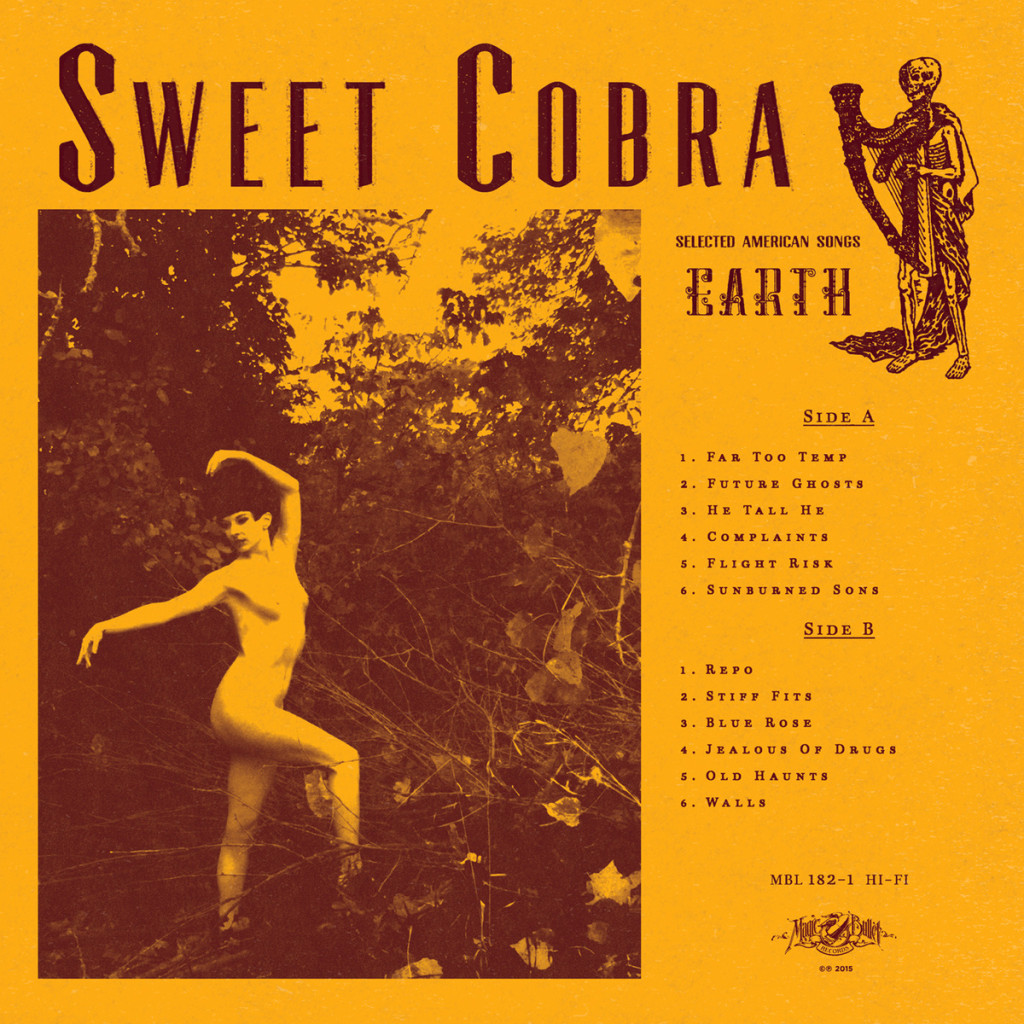 http://www.facebook.com/sweetcobra
http://www.instagram.com/sweetcobraband
http://www.sweetcobra.bandcamp.com
http://www.magicbulletrecords.com
http://www.facebook.com/magicbulletrecords
http://www.twitter.com/magicbulletrecs