Toilet Ov Hell is currently streaming Spring In Blue — the forthcoming full-length from Italian post-black metal unit SVNTH — in advance of its Transcending Records unveiling this Friday.
Captured by Colin Marston at Menegroth, the Thousand Caves (Dysrhythmia, Behold… The Arctopus, Cleric) in Queens, New York, Spring In Blue fuses atmospheric black metal eruptions with the more solid structured roots of '70s class rock and '90s shoegaze consequently serving as a soundtrack to one's deepest emotions. An analysis of human existence, the record explores themes of childhood loss, existential philosophy, and modern technology's consequences on man.
Writes Toilet Ov Hell of the record, "Spring In Blue contains myriad influences without trying to be everything at once; it moves with the weight of the iron horse but encourages a look at the beautiful scenery passing by; it celebrates diversity through the wealth of emotions experienced during an ambitious journey. SVNTH has created something special here–a single sound from many mouths."
Stream SVNTH's Spring In Blue at THIS LOCATION.
View the band's previously released video for "Wings Of The Ark" HERE.
For Spring In Blue preorders go to THIS LOCATION.
Forged in 2006, Rome, Italy's SVNTH – or Seventh Genocide, a name based on a comparison between the extreme exploitation of human resources in modern capitalism and a genocide toward man and nature – has been shaping a unique equilibrium of sounds through the years, forever moving, forever experimenting. The band released their debut full-length, Breeze Of Memories, in 2015. A heavily blackgaze inspired affair, the record reaped the accolades of fans and critics alike. Toward Akina arrived in 2017, delivering a blend of mystical black metal performed with a '70s flavor, post-rock textures, Pink Floyd-inspired psychedelia, and acoustic overtures. The themes of the record moved towards more spiritual realms probing theories of astral travels and life after death. The band carried on the sound and theme with monumental track "Sleepless," the centerpiece of their eponymous 2018 EP. Consisting of four reimagined tracks from their back catalog, "Sleepless" served as the only unedited piece. A song centered on living in the moment and making that moment last through eternity, the track displayed the band's most metal side interspersed with psychedelic passages and Godspeed You! Black Emperor-like instrumental experimentation.
"For moments of introspection sliced by brief fury, like a dichotomy between calm sleep and a panic attack, Spring In Blue is a good soundtrack for the days and nights of our times." – Metal Hammer Portugal (translated)
"…highly emotional and expertly crafted… Mixing the raw aggression of traditional black metal with the subtle intricacies and melody of post-rock, this release delivers one hour of hypnotic music. Recommended for fans of bands like Alcest, Deafheaven, Heretoir, etc." – Infernal Masquerade
"…The music seems to wail and mournfully murmur like spirits who have lost their way in a shimmering desert world. Those lonesome laments unfold into a momentum of neck-snapping beats, raking chords, and high, harrowing shrieks. The sense of bewildering grief flows through in rippling arpeggios and intensifies through anguish into despair as the drumming begins hammering and the guitars sear in boiling waves…" – No Clean Singing on "Erasing Gods' Towers"
"A lot of post-black metal albums feel like they're made up of black metal music that's included other influences into itself. Spring In Blue feels more like a progressive rock album that has had blackened elements imposed on it, twisting it into a sort of atmospheric blackgaze journey that's really quite engaging and full of dark personality." – Wonderbox Metal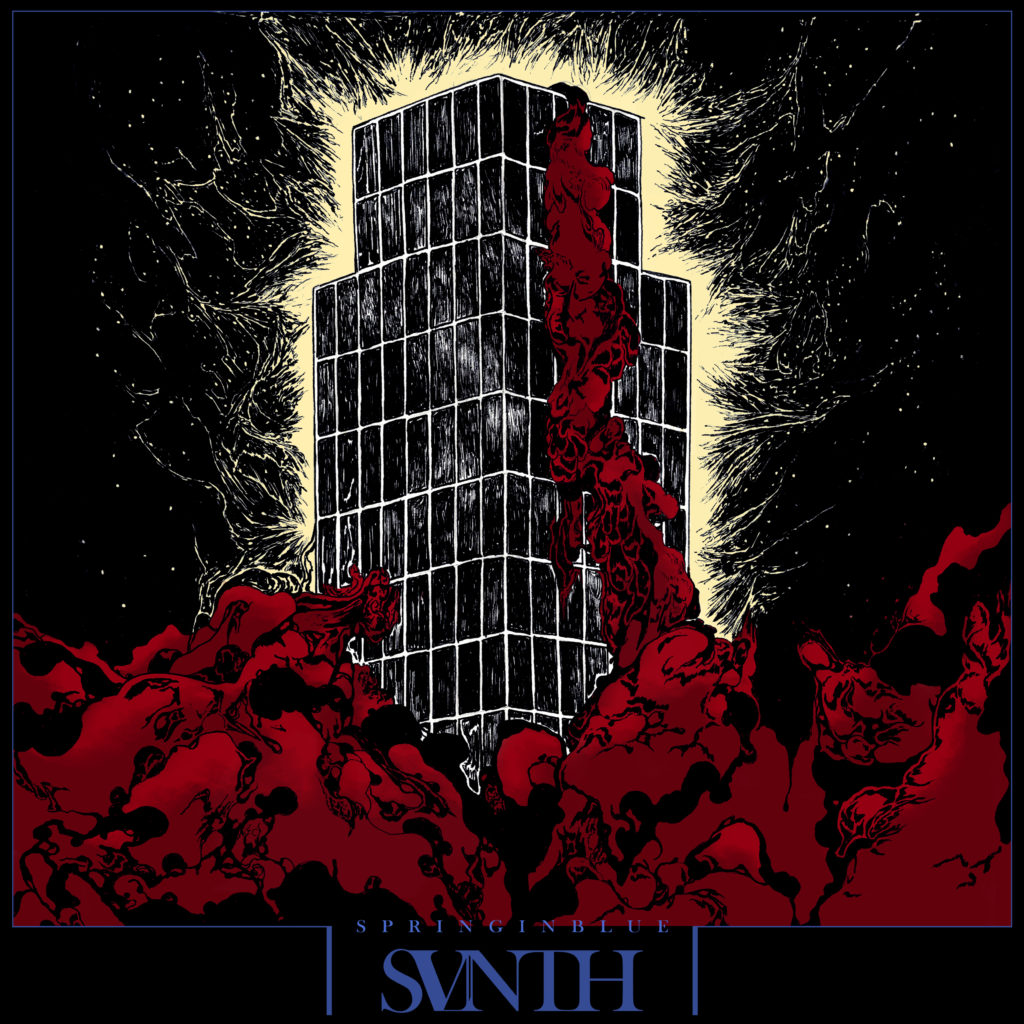 http://seventhgenocide.bandcamp.com
http://www.facebook.com/pg/seventhgenocide
http://soundcloud.com/seventhgenocide
http://www.youtube.com/user/SeventhGenocide
http://www.instagram.com/svnth_band
http://transcendingrecords.com
http://www.facebook.com/transcendingrecords
http://twitter.com/transcendingrec
http://www.instagram.com/transcendingrecs