Minneapolis-based exploratory death metal trio, SUNLESS, presents their proper debut full-length, Urraca. The album has been unveiled early through an exclusive stream at Metal Injection as the band prepares to release it independently next week, which also kicks off their Central US tour.
Metal Injection offers of the belittlingly yet entrancing Urraca, "they deliver an experience equal parts blistering, doom enveloped, and massively black metal influenced. Overall reminding me of both Baring Teeth and Imperial Triumphant, but crossbred together into one bizarre forward-thinking force. Those comparisons if you didn't guess, are meant as a high compliment. As both those bands represent a high artistic mark for Gorguts and Deathspell Omega influenced modern death metal and black metal done with a unique signature twist all their own. Something SUNLESS has pulled off quite well, as Urraca never feels like a mindless derivative experience without anything fresh brought to the table of their own."
Stream SUNLESS' entire Urraca only at Metal Injection at THIS LOCATION.
Tracked by Adam Tucker at Signaturetone Recording in Minneapolis (The Crinn, Ambassador Gun, Maeth), and mixed/mastered by Colin Marston at Menegroth, The Thousand Caves in Queens, New York, the band's Urraca delivers a relentlessly engaging onslaught of complex and dissonant death metal, with nine tracks encompassing a dense forty-four minutes, and artwork by friend, lyricist, and former bandmate, Andrew Notsch (ex-Youwretch).
Urraca will be independently released next Friday, February 24th, with digital, digipak CD, and cassette preorders available HERE.
SUNLESS kicks off their two-week-long tour supporting Urraca with a hometown show the day of the album's release. Touring alongside Minneapolis cohorts, fungal death-sludge act, Grogus, the caravan will rampage across the Central US through March 11th.
SUNLESS Urraca Central US Tour 2017 w/ Grogus:
2/24/2017 Reverie Café And Bar – Minneapolis, MN *record release show w/ Faces Of The Bog, Aziza
2/25/2017 Bar Bar – Denver, CO
2/26/2017 Black Sheep – Colorado Springs, CO
2/27/2017 The Underground – Santa Fe, NM
2/28/2017 TBA
3/01/2017 Your Mom's – Oklahoma City, OK
3/02/2017 The Void – San Antonio, TX
3/03/2017 The Lost Well – Austin, TX
3/04/2017 TBA
3/05/2017 Siberia – New Orleans, LA
3/06/2017 The Shed – Tuscumbia, AL
3/07/2017 Blackbird Tattoo & Gallery – Nashville, TN
3/08/2017 Growlers – Memphis, TN
3/09/2017 TBA
3/10/2017 Underground Lounge – Chicago, IL
3/11/2017 Frank's Powerplant – Milwaukee, WI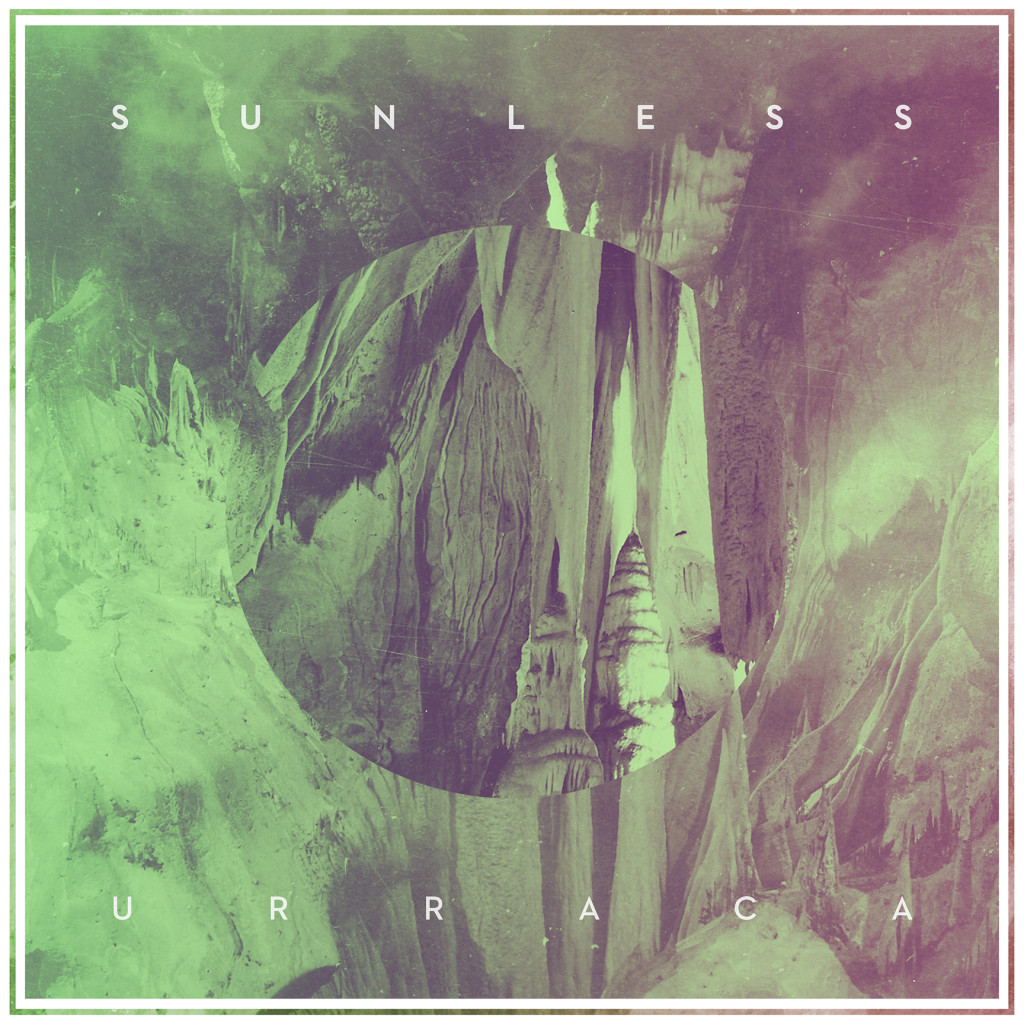 https://sunlessband.bandcamp.com
https://www.facebook.com/sunlessband
https://www.instagram.com/sunlessband
https://twitter.com/sunlessband
https://soundcloud.com/sunlessband
https://www.youtube.com/channel/UC2cULeGOpUCZuzAopKtYmzw