"Inner Dissolution" is the torrential new single from demented avant-death/grind outfit, SLOTH HERDER, and the band's impending No Pity, No Sunrise debut full-length.
With No Pity, No Sunrise nearing release through Grimoire Records in late March, "Inner Dissolution" has been released through an early exclusive at MetalSucks, who praises the band's ability to, "switch seamlessly between power violence blast beats and buzzsaw guitars and the kind of thick, sloppy sludge that makes you feel like you need to take a shower after you've listened to it… and sometimes do so within the same song. Take, for example, 'Inner Dissolution'… Is it for fans of Weekend Nachos, or for fans of Crowbar? Well… why can't it be for both?"
Allow SLOTH HERDER to decimate you with "Inner Dissolution" only at MetalSucks RIGHT HERE.
Also hear "Doli Incapax" streaming at Heavy Blog Is Heavy HERE.
Maryland-based Grimoire Records presents SLOTH HERDER's merciless proper debut full-length recording, No Pity, No Sunrise. The follow-up to the obscure, but critically acclaimed 2012 EP, Abandon Pop Sensibility, SLOTH HERDER's No Pity, No Sunrise presents a monstrous, fourteen-track attack in just over thirty-five minutes delivered by vocalist Josh Lyon, bassist Luke Ibach, drummer Sean Wilhide, and guitarist Nick Craggs, and additional sounds by Ryan Neal. An unhinged surge of extreme metal that will appeal to a wide range of acts, from Antigama to Pyrrhon, Yautja to Gaza. No Pity, No Sunrise was recorded by Noel Mueller in the Fall of 2016, who also mixed and mastered the album.
No Pity, No Sunrise will be released on March 24th on CD, pro-cassette, and digital download on Grimoire Records. Preorders are available HERE.
Stand by for SLOTH HERDER tour dates, additional audio from No Pity, No Sunrise, and more to be issued in the coming weeks.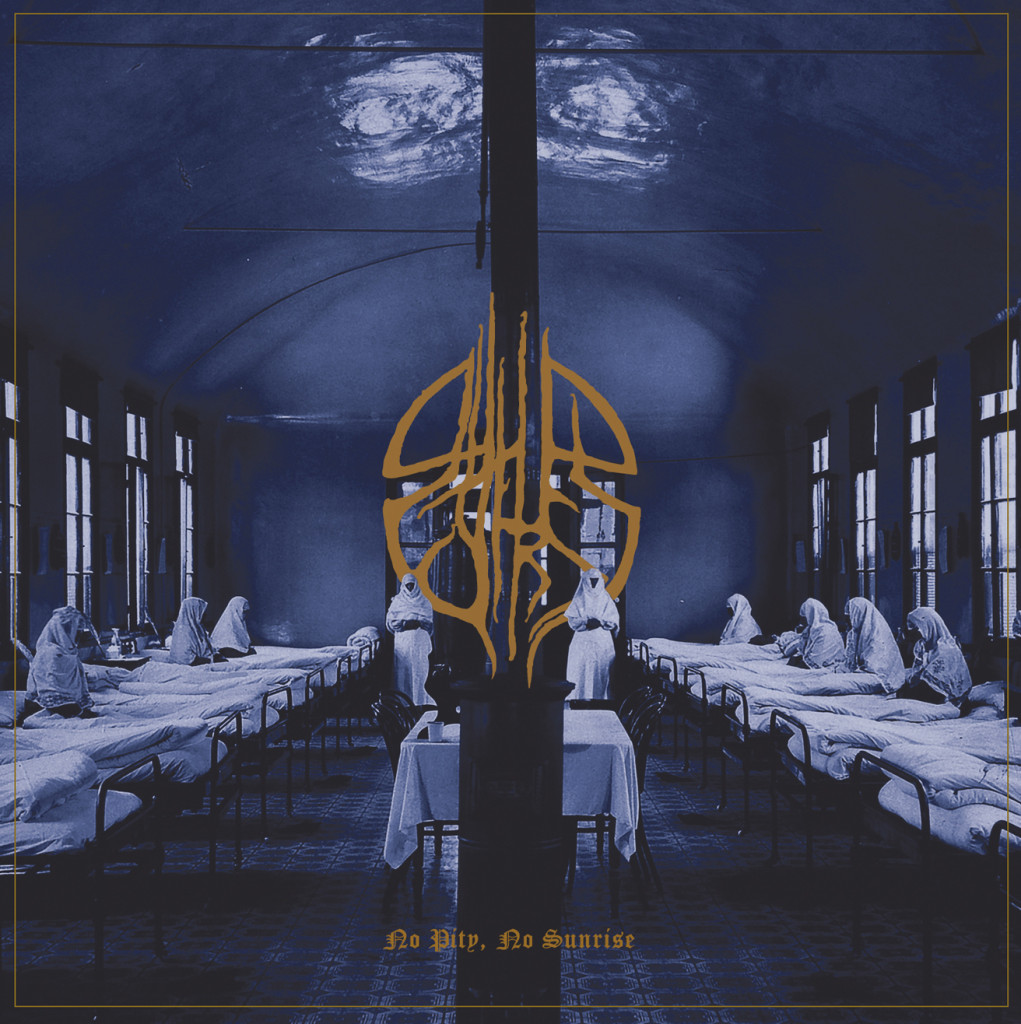 https://www.facebook.com/slothherder
http://slothherdermd.bandcamp.com
http://grimoirerecords.bandcamp.com
http://www.facebook.com/GrimoireRecords