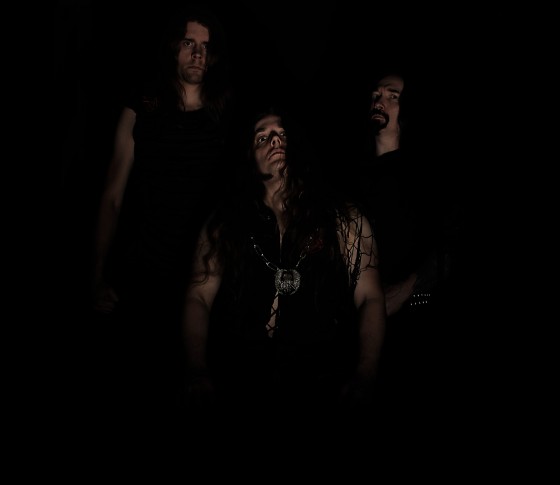 The winds of spring bring the stench of Sulphur, as German death metal tyrants, SULPHUR AEON, prepare for the devastating unfurling of their leviathan sophomore LP, Gateway To The Antisphere, through a cooperative release between Imperium Productions and Ván Records.
SULPHUR AEON's critically acclaimed demo tape, Sulphur Psalms, was released in August 2010, followed by the Deep Deep Down They Sleep 7″, released in May of 2012. The band's debut album, Swallowed By The Ocean's Tide, was released in December 2012 through Imperium Productions. The album received worldwide praise by fans and the media alike as being one of the very few innovative and pioneering death metal albums of recent years with its deathly mélange of ferocious riffs, ultra-precise drums and sepulchral incantatory chants, combined with a high level of musical competence and songwriting to the most haunting and wicked death metal.
Now it's time for the ancient ones to rise once more from the restless diluvial depths of timeless death, as SULPHUR AEON delivers the rapture of their second album, Gateway To The Antisphere. The album was produced by Simon Werner who was already responsible for the sound of the previous recordings of the band, and the result is a catastrophic and instantly memorable work of extreme metal art. Fifty-two minutes of debilitating yet enthralling, black-tinged, Lovecraftian death suck the listener in like an inescapable vortex, as visually depicted in the mind-blowing cover artwork (with the emphasis on "art") was created by Ola Larsson.
The sixth of the eleven harrowing passages on Gateway To The Antisphere has been released through an incredible artwork video. Witness the destruction of "Diluvial Ascension – Gateway To The Antisphere" now at THIS LOCATION.
Gateway To The Antisphere, will be released in cooperation between Imperium Productions and Ván Records on CD and as digital download on April 3rd, and vinyl in late April, the album a must-have piece for followers of Ulcerate, Morbus Chron, Abyssal, Vanhelgd and the like.
The Aeon of Sulphur awaits. A crack in the sky. A threshold. The gateway to the antisphere…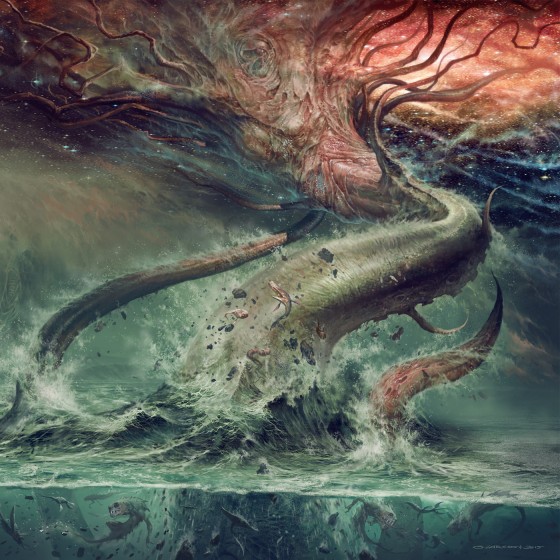 Gateway To The Antisphere Track Listing:
1. …To Drown This World
2. Devotion To The Cosmic Chaos
3. Titans
4. Calls From Below
5. Abysshex
6. Diluvial Ascension – Gateway To The Antisphere
7. He Is The Gate
8. Seventy Steps
9. Onwards… Towards Kadath
10. Into The Courts Of Azathoth
11. Conclusion
SULPHUR AEON:
T – guitars, bass
D – drums
M – vocals
https://www.facebook.com/SulphurAeon
http://www.sulphuraeon.bandcamp.com
http://www.van-records.de
http://www.facebook.com/vanrecs
http://vanrecords.bandcamp.com