Another treat from the Suicidal Records stable, No Mercy Fool!/The Suicidal Family features re-recorded tracks from SUICIDAL TENDENCIES' second album, Join The Army, originally released in 1987, as well as tunes from the second full-length from No Mercy, SUICIDAL TENDENCIES guitarist Mike Clark's speed metal band (which found ST vocalist Mike Muir on vocals) from 1986.
Since their beginnings in Venice, CA in the early '80s, SUICIDAL TENDENCIES have led the charge in the skate punk/thrash metal movement, consequently influencing an entire generation of bands along the way.
Now, over two decades later, the time is right to unleash these lost gems, re-recorded and released for fans old and new to enjoy for the very first time. Also included is a new version of the classic SUICIDAL TENDENCIES track, "Possessed To Skate." A video for the song is also in the works. Stay tuned for additional plans to celebrate the record's release.
No Mercy Fool!/The Suicidal Family will be released via Suicidal Records September 7, 2010.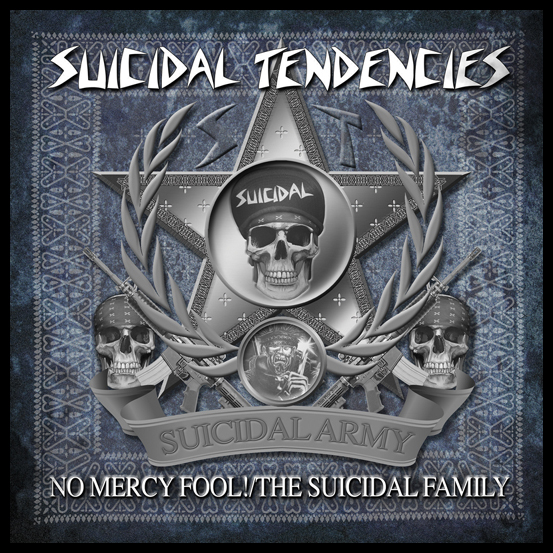 No Mercy Fool!/The Suicidal Family Track Listing:
1. Suicidal Maniac
2. Possessed To Skate
3. The Prisoner
4. I Feel Your Pain…And I Survive
5. Join The ST Army
6. No Name, No Words
7. Born To Be Cyco
8. Come Alive
9. Something Inside Me
10. No Mercy Fool!
11. We're F'n Evil
12. Crazy But Proud
13. I'm Your Nightmare
14. Widespread Bloodshed…Love Runs Red