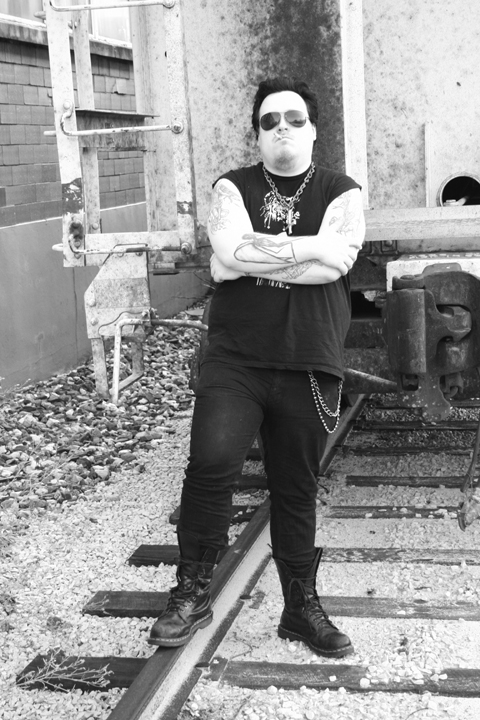 Candlelight Records today confirms October 26 as the North American release date for The Isolationist, the new album from KRIEG. Recorded at Volume Studios in Chicago, the nearly hour-long album will challenge the listener with its primitive yet complex sound. It is KRIEG's sixth full-length recording, and the first since 2006's Blue Miasma.
Working with producer Sanford Parker (Nachtmystium, Pelican, Yakuza), The Isolationist finds KRIEG further experimenting with sound. The rage and dissonance fans have come to expect from the New Jersey band emerges even more frenzied making the journey through this album far more intense than on previous efforts. Vocalist Imperial admits, "The Isolationist presents KRIEG at it's most evolved yet primal state thus far in fifteen years of causing problems for people's hearing. It is my ugliest and most personal child, going deep into the darkest places in my own history on earth. I'm a fucked up wreck, and this record shows that."
The Isolationist features performances from guitarist Joseph Van Fossen (Noctuary), bassist Wrest (Leviathan), and drummer Chris Grigg (Woe). "It was an intense process, considering everyone only had a few days in and out due to their own hellish schedules. I was fortunate to work with dedicated artists who each brought their own identity to the project and a good understanding behind the meaning of the record."
KRIEG has been an integral part of the American black metal scene since forming in 1995. In addition to their full-length albums, including 2003's acclaimed The Black House (which Terrorizer Magazine noted it as "one of the ten most important American black metal records"), KRIEG has recorded and released numerous demos, split and live recordings. Fans tally more than 40 individual items as part of the band's creative efforts. In addition to KRIEG, vocalist Imperial has several other band projects including N.i.l., Apothecary.Sound.Lodge and his doom band March Into the Sea. He is also a member of Twilight which features members of Nachtmystium, Leviathan, The Atlas Moth, Isis, Minsk and more.
The Isolationist Track Listing:
1. No Future
2. Photographs from an Asylum
3. All Paths to God
4. Ambergeist
5. Depakote
6. Religion III
7. Blue of Noon
8. Decaying Inhalations
9. An the Stars Fell On
10. Remission
11. Dead Windows
http://www.myspace.com/officialkrieg
http://www.candlelightrecordsusa.com
http://www.myspace.com/candlelightrecordsusa