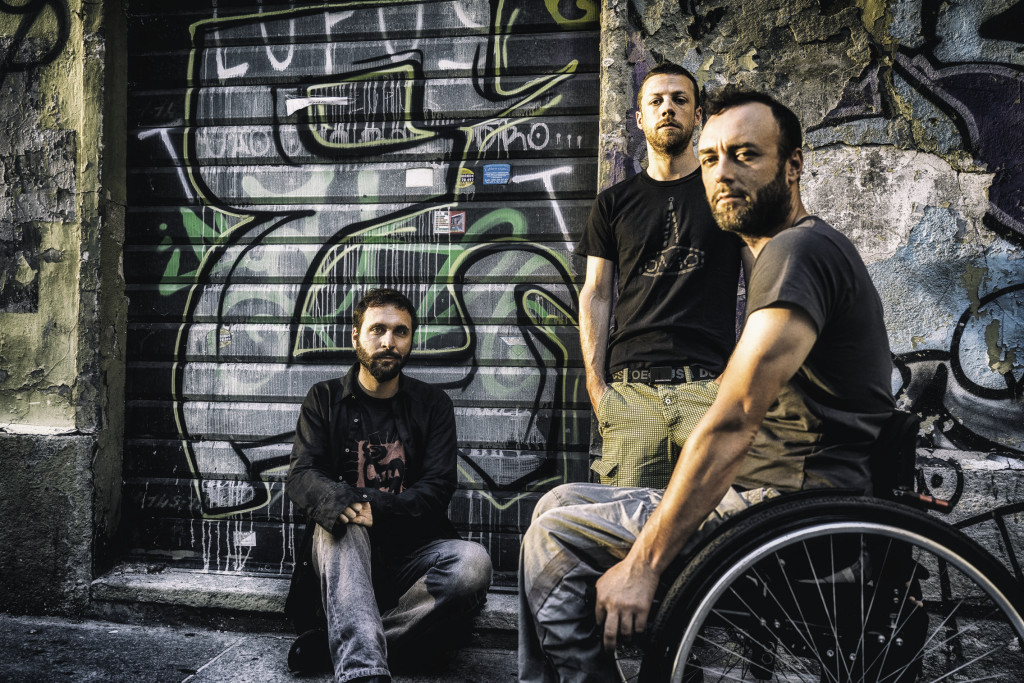 [photo by Vittorio Catti]
Turin, Italy-based instrumental/eclectic rock trio, STEARICA, has released a video of "Halite," the track culled from their sophomore album, Fertile, but here filmed live at Monolith Studio in Brescia earlier this year.
STEARICA's slick and buoyant free-flow organic energy is captured here, professionally-filmed on multiple cameras and produced by Superbudda. The "Halite" video has been issued publicly through Vice Magazine's Noisey blog, who issues "…Fertile, released in April on Monotreme Records, is as full of layers and meanings as history's own storied Fertile Crescent, it is in their live performances that STEARICA radiates its power to the maximum… take a dip in the river of sounds that these guys summon live."
Watch STEARICA deliver "Halite" live from Monolith Studio through Noisey RIGHT HERE.
Also view STEARICA's previously released "Geber" live video at THIS LOCATION and stream the entire Fertile album HERE.
STEARICA's Fertile was heavily inspired by the Arab Spring and uprising of Barcelona's Indignants, arising against their governing bodies in search of true freedom. Taking the band's generally instrumental soundscape movements to entirely new levels of creativity, Fertile incorporates several new approaches for the band through life-affirming experiments with instrumentation as well as atypical vocal passages, with guest contributions from Colin Stetson (Tom Waits, Arcade Fire, Bon Iver) and Scott McCloud (Girls Against Boys) and Ryan Patterson (Coliseum). Fertile marks not only fresh expansion for STEARICA as a unit, the album is meant to inspire new growth in the hearts and minds of all free-thinking individuals, with a positive vibe meant to bring forth organic and revolutionary change for the betterment of all beings who inhabit this breathing surface we all reside upon.
Fertile is available worldwide through Monotreme Records on CD, digital download, and a deluxe 180-gram 2xLP double-gatefold edition of 500 copies including a poster and CD; physical orders can be placed HERE and iTunes orders HERE.
http://www.stearica.net
http://www.facebook.com/stearica
http://www.monotremerecords.com
http://www.facebook.com/MonotremeRecords
http://twitter.com/Monotreme_Recds