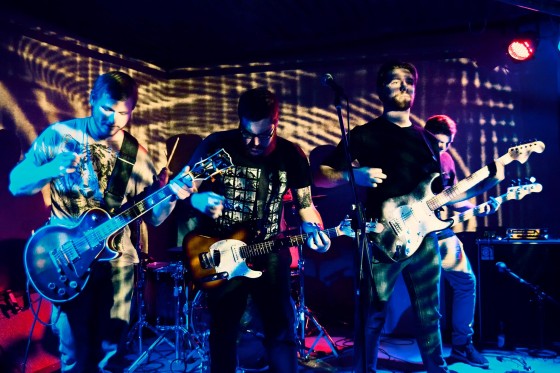 As New Zealand's three-guitar sextet, SPOOK THE HORSES, prepares their sophomore LP, Rainmaker, for release in less than a month, global media outlet, Vice Magazine, has released a new single from the textured post-doom/hardcore opus.
Engulfing over forty-six minutes, SPOOK THE HORSES' undulating post-hardcore and atmospheric metal shifts effortlessly between lacerating and sublime elements through eight dynamic movements on Rainmaker, the album tracked live at Studio Wellington by James Goldsmith (So So Modern, Die! Die! Die!), mixed in Melbourne, Australia by Sam Sproull (Shihad, Cairo Knife Fight, Gatherer) and mastered in Stockholm, Sweden by renowned engineer Magnus Lindberg (Cult of Luna, The Ocean, Kongh).
Explore SPOOK THE HORSES' new single "Drought" courtesy of Vice Magazine at THIS LOCATION.
Rainmaker's fourth track, "Flood," is also available for free download via BandCamp HERE.
The band will independently release Rainmaker worldwide on February 2nd. A beautiful deluxe vinyl package will be released on 180-gram wax in two different color schemes — the first 100 on bone with black and oxblood heavy splatter and 139 on red. All copies are hand numbered and every LP comes with three random prints from a total set of nine by Max Telfer, who is responsible for all of the band's art. Preorders for the bone/splatter edition of Rainmaker are now live HERE. The red vinyl will be made available for the album's street date.
SPOOK THE HORSES has been performing the Rainmaker material live in advance of the album's release, with the majority of their North Island 2014/15 tour dates completed before the holidays, the band will wrap up the latest tour mid-month, amidst announcements of further widespread tour actions as the band takes their immersive live set to new audiences abroad. Much more new info will be available in the coming days.
SPOOK THE HORSES Live:
1/17/2014 The Cabana – Napier, NZ w/ Heterodox, Over-Population
If you've ever sat and watched darkening clouds eclipse the sun, then you'll be familiar with the kind of portentous intensity SPOOK THE HORSES evokes on Rainmaker. Delivering mercurial, heavily textured post-hardcore of the highest order, the band has been soundtracking the apocalypse since 2009, the Wellington-based act's epic suites imbued with strings, brass, synthesizers and the work of three guitarists. Crafting monumental hymns atop a percussive baseline saturated with sound, the spacious and ruminative passages threaded through their songs are as crucial as any outright aggression, as picturesque soundscapes, outbursts and scatterings of crestfallen vocals define their unique sound. SPOOK THE HORSES remains an amalgam of light and dark, crushing and fragile, and serene and seething, and the tone of Rainmaker signifies an evolution from the dense trio of guitars that defined their December 2011-released debut album, Brighter, into the arid and spacious; a descent to the dry, desperate earth.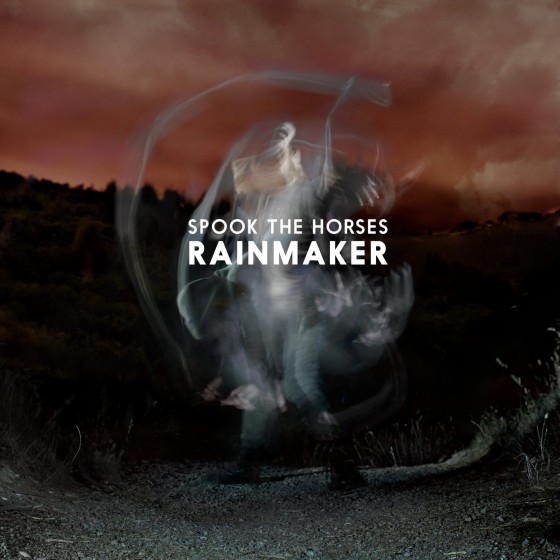 http://www.spookthehorses.com
http://www.spookthehorses.bandcamp.com
http://www.facebook.com/spookthehorses
http://twitter.com/SpooktheHorses