Fans of hypnotic and multi-faceted atmospheric metal can experience the entire Rainmaker album from Wellington, New Zealand's dynamic outfit, SPOOK THE HORSES, as they triumphantly and independently release their immersive second LP to the masses today.
Engulfing over forty-six minutes, SPOOK THE HORSES' undulating post-hardcore and atmospheric metal shifts effortlessly between lacerating and sublime elements through eight dynamic movements on Rainmaker, the album tracked live at Studio Wellington by James Goldsmith (So So Modern, Die! Die! Die!), mixed in Melbourne, Australia by Sam Sproull (Shihad, Cairo Knife Fight, Gatherer) and mastered in Stockholm, Sweden by renowned engineer Magnus Lindberg (Cult of Luna, The Ocean, Kongh). Independently released by the band, Rainmaker is triumphantly streaming in several locations in addition to the album now being fully available through a variety of digital outlets, in addition to a deluxe vinyl edition on 180-gram wax pressed in two different color schemes –100 on bone with black and oxblood heavy splatter and 139 on red — each one hand numbered and including three random prints from a total set of nine by Max Telfer, who is responsible for all of the band's art.
Let the immense Rainmaker wash over you here via Bandcamp, Youtube and Spotify.
Additionally, a new gear feature on Donnie Cuzens giving insight to the band's dynamic sound is live at PureGrainAudio HERE.
Following many past treks abroad performing their layered songcraft, SPOOK THE HORSES will make their first foray into the South Island realms on their latest series of New Zealand-based live appearances in support of Rainmaker over the coming weeks. Shows for the Rainmaker Album Release are now confirmed in Wellington and Wanganui on February 13th and 14th with special guests, DŸSE, followed a month later by gigs in Christchurch and Dunedin on March 13th and 14th including No Broadcast, and a fifth show in Auckland on March 28th. Stand by for additional tour actions from the band to be announced in the coming weeks.
SPOOK THE HORSES Rainmaker Album Release:
2/13/2015 San Fran – Wellington, NZ w/ DŸSE
2/14/2015 Space Monster – Wanganui, NZ w/ DŸSE
3/13/2015 Churchills – Christchurch, NZ w/ No Broadcast
3/14/2015 Re: Fuel – Dunedin, NZ w/ No Broadcast
3/28/2015 Kings Arms (front room) – Auckland, NZ
Having soundtracked the apocalypse since 2009, delivering mercurial, heavily textured post-hardcore of the highest order, SPOOK THE HORSES' epic suites are imbued with strings, brass, synthesizers and the work of three guitarists. Crafting monumental hymns atop a percussive baseline saturated with sound, the spacious and ruminative passages threaded through their songs are as crucial as any outright aggression, as picturesque soundscapes, outbursts and scatterings of crestfallen vocals define their unique sound. SPOOK THE HORSES remains an amalgam of light and dark, crushing and fragile, and serene and seething, and the tone of Rainmaker signifies an evolution from the dense trio of guitars that defined their December 2011-released debut album, Brighter, into the arid and spacious; a descent to the dry, desperate earth.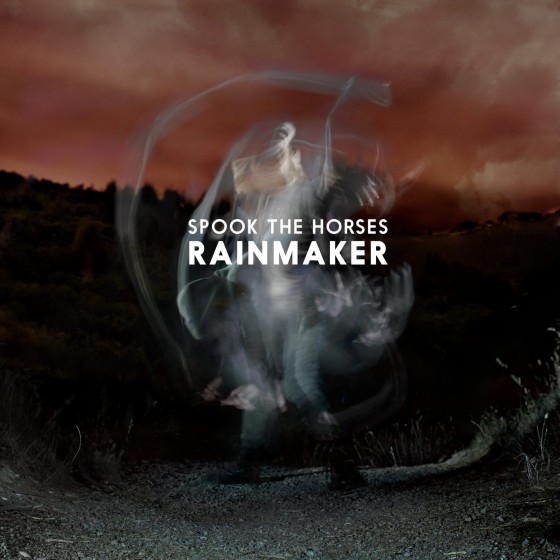 http://www.spookthehorses.com
http://www.spookthehorses.bandcamp.com
http://www.facebook.com/spookthehorses
http://twitter.com/SpooktheHorses