Los Angeles eclectic rock outfit SPIRIT IN THE ROOM are pleased to unveil their live rendition of The Ruts' "It Was Cold." Now playing at New Noise Magazine, the video was shot and edited by Jon Mancinetti at Center Staging in Burbank, California.
Comments SPIRIT IN THE ROOM founding frontman, Dennis R. Sanders, "We jam this song from time to time in our rehearsal space and thought it would be fun to record a live version. It's definitely one of my favorite songs from a highly underrated English Punk band from the late '70s. We pretty much stayed true to the original composition as well. Hope you enjoy! Everyone should know The Ruts."
Watch SPIRIT IN THE ROOM cover The Ruts' "It Was Cold" HERE.
Los Angeles fans can catch SPIRIT IN THE ROOM live tonight at Zebulan with Messa, Maggot Heart. The show follows the band's recent tour supporting labelmates King Parrot as well as shows supporting Pantera and special guest Lamb Of God.
SPIRIT IN THE ROOM:
11/08/2023 Zebulan – Los Angeles, CA w/ Messa, Maggot Heart [tickets]
SPIRIT IN THE ROOM released their Flamingo EP last year via Housecore Records. If you ever wondered what goes on in the head of a film noir hitman, horror novel asylum inmate, or a golden age silver screen villain, it might sound something like SPIRIT IN THE ROOM. The vision of Louisiana-born and Los Angeles-based singer, songwriter, and multi-instrumentalist Dennis R. Sanders unfurls through cigarette smoke, cheap booze, and distortion like an anachronistic fever dream soundtracked by a collision of gothic vocal hues, immersive alternative architecture, and jarring metallic catharsis. It's scary at times. It's sad at other times. However, it's always unpredictable — especially on Flamingo.
Watch SPIRIT IN THE ROOM's video for "Venting" HERE, the official "I Used To Be A Machine" visualizer HERE, "I Used To Be A Machine" HERE, and the band's Flamingo mini-movie HERE.  
Flamingo is available on CD, LP, and digitally. For physical orders, go to THIS LOCATION and digital orders at THIS LOCATION.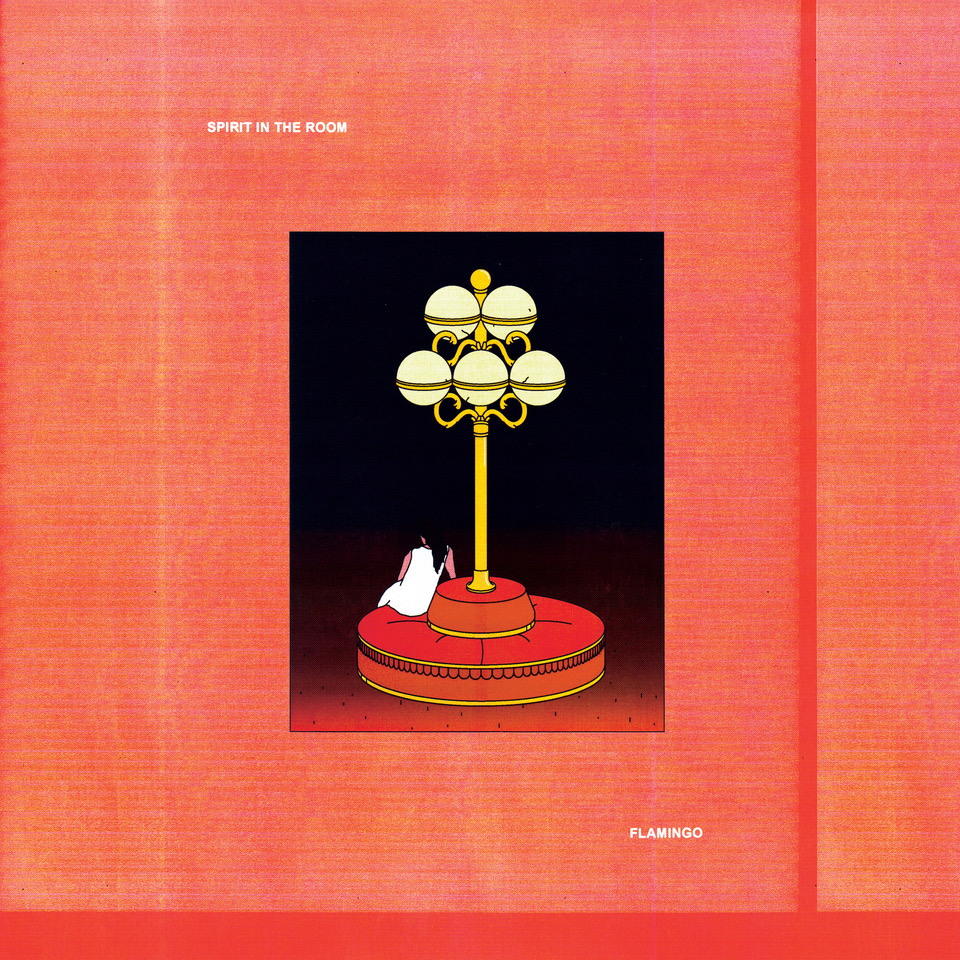 http://www.facebook.com/spiritintheroomsounds
http://twitter.com/spiritintheroom
http://www.instagram.com/spiritintheroom
http://www.housecorerecords.com
http://www.facebook.com/housecorerecords
http://www.instagram.com/housecorerecords