As the worldwide street date for SPAWN OF POSSESSION's upcoming third LP, Incurso, is now less than one month away, another new track from the blistering opus has unleashed to the public this week via Guitar World. The third track from Incurso bears the title "Bodiless Sleeper," and over its six-minute duration showcases the multitude of incredibly complex and dynamic structures this revolutionary killing machine produces on the new record. Be blown to bits via Guitar World's website RIGHT HERE.
The second track from Incurso, "Where Angels Go Demons Follow," was also previously released onto the human population, and can be streamed at this location.
Incurso is the first album under the banner of Relapse Records for Sweden's futuristic technical death metal warlords SPAWN OF POSSESSION, confirmed for official release onto North American audiences on March 13th. Featuring current and former members of Necrophagist and Obscura, Incurso is the first album to be unleashed from SPAWN OF POSSESSION in over five years, and based on the communal response from band's incredibly diehard fanbase over the newly-released songs and info on the album, is easily going to be one of the most flooring, must-have death metal releases of the year.
SPAWN OF POSSESSION's first tour in support of Incurso will embark on March 9th and will infest twenty-seven European metropolitan areas alongside Obscura, Gorod and Exivious. Further live excursions will be announced throughout 2012.
SPAWN OF POSSESSION European Tour w/ Obscura, Gorod, Exivious:
3/09/2012 Universum – Stuttgart, Germany
3/10/2012 Turbinenhalle Kraftwerk – Oberhausen, Germany
3/11/2012 Schlachthof – Wiesbaden, Germany
3/12/2012 Magnet – Berlin, Germany
3/13/2012 Debaser Slussen – Stockholm, Sweden
3/14/2012 Betong – Oslo, Norway
3/15/2012 The Rock – Copenhagen, Denmark
3/16/2012 Rosenkeller – Jena, Germany
3/18/2012 Black Pes – Prague, Czech Republic
3/19/2012 Randal Bratislava, Slovakia
3/20/2012 Feierwerk Hansa 39 – München, Germany
3/21/2012 Arena – Wien, Austria
3/22/2012 Gala Hala – Ljubljana, Slovenia
3/23/2012 Zoe Club – Milano, Italy
3/24/2012 Traffic Club – Rome, Italy
3/27/2012 Aero – Toulouse, France
3/28/2012 Ferrailleur – Nantes, France
3/29/2012 Glazart – Paris, France
3/30/2012 4 Ecluses – Dunkerque, France
3/31/2012 106 – Rouen, France
4/01/2012 Moho Live – Manchester, UK
4/02/2012 The Pint – Dublin, Ireland
4/03/2012 The Croft – Bristol, UK
4/04/2012 Underworld – London, UK
4/05/2012 Biebob – Vosselaar, Belgium
4/06/2012 Patronat – Haarlem, Holland
4/07/2012 Underground – Köln, Germany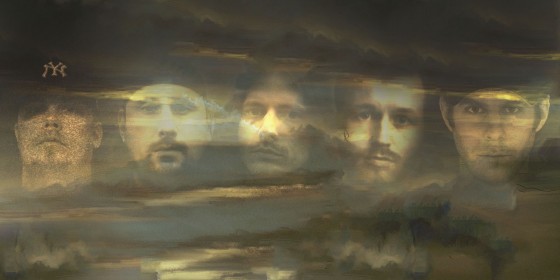 http://spawnofpossession.bandcamp.com
http://www.facebook.com/SpawnofPossession
http://twitter.com/spawnofficial
http://www.myspace.com/spawnofpossession
http://www.relapse.com
http://relapserecords.bandcamp.com
http://www.facebook.com/RelapseRecords