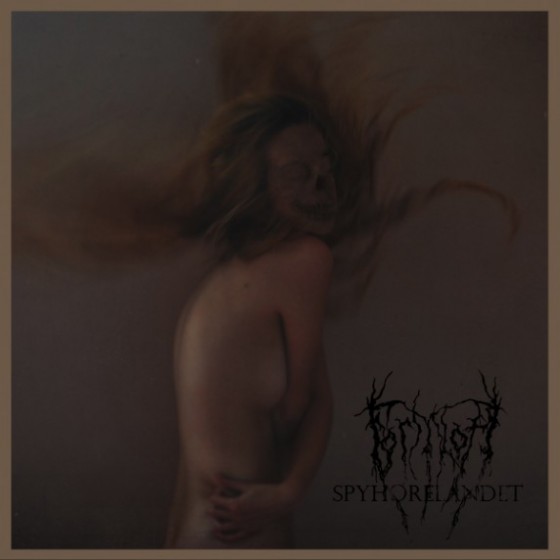 Avant-garde black metal duo FORMLOFF are set to unearth their latest work of audio grimness. Entitled Spyhorelandet, the follow up to 2006's Adjø Silo finds the eclectic Norwegian duo — Bernt Karsten Sannerud and Marius Sjøli – exploring the darker, more atmospheric realms of their past. Several session musicians were recruited to complete the nine-track recording, including two bass players, a drummer and a saxophonist.
Where most black metal revels in stories of fictional deities, benign and malignant, Spyhorelandet wallows in everyday themes. Much like the cover art, the music contained within bears the stark truth: When you peel back the skin, no matter how beautiful, what is left is the ugly personal histories each of us carries. Throughout Spyhorelandet, naked inhabitants of our world are quoted directly. For many, defeat is their best and sometimes only asset.
In celebration of the record's upcoming release, Decibel Magazine is currently streaming the title track, "Spyhorelandet," noting "the track definitely sounds refreshing, as if gulping down fresh glacial streams after a half-decade of parched post-whatever, atavistic too-true-for-school black, or the floating-on-toilet bowl-water bullshit employed by the high-lo mind/musically daft of Liturgy, et al."
Feast your ears HERE.
Spyhorelandet Track Listing:
1. Det dritet som renner ut i Ua
2. Harde ord på kammerset
3. Spyhorelandet
4. Faen!
5. Mig og Drit
6. Skævven
7. Kon-Tiki Museet brenner
8. Den gamle jorda
9. Drokkne i ei flo ta åske
FORMLOFF's Spyhorelandet will be released in North America via Eisenwald on March 12, 2012.
http://www.myspace.com/formloff
http://www.soundcloud.com/formloff
http://www.facebook.com/pages/Formloff/100794432458?sk=app_2405167945
http://www.eisenton.de
http://www.facebook.com/eisenwaldofficial