Southern Lord Recordings is proud to announce a West Coast mini-tour, featuring several SL artists as well as some very special opening and headlining guests.
Running from August 8th through 12th, the three-show tour features Southern Lord artists Eagle Twin, Black Breath and the return of Goatsnake. All of this is in addition to the headliner for the festivities; the recently reunited circa-1986 Animosity album lineup of Corrosion Of Conformity, featuring Woody Weatherman on guitar, Mike Dean on bass and vocals, and Reed Mullin on drums! The tour will also showcase openers Righteous Fool featuring Mike and Reed from C.O.C.
The string of dates kick off in Los Angeles at the Southern Lord sponsored The Power Of The Riff Festival, featuring this tour's full lineup as well as countless other brutal acts including Repulsion, Trap Them, Nails, From Ashes Rise and more. The full lineup and info behind the fest will be announced soon.
Southern Lord West Coast Mini Tour:
8/08/2010 Echo and Echoplex – Los Angeles, CA @ The Power of the Riff Fest
8/10/2010 DNA Lounge – San Francisco, CA [buy tickets]
8/12/2010 Neumo's – Seattle, WA [buy tickets]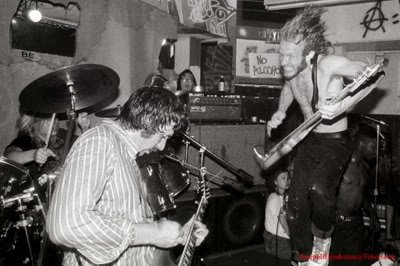 http://www.southernlord.com
http://blog.southernlord.com
http://www.myspace.com/southernlordrecordings
http://twitter.com/twatterlord