The SOS heavy melodic groove machine is rolling heavy, as the band continues booking new gigs across their vast NYC home turf in support of their fifth full-length album, Strength And Conditioning.
This Saturday, October 11th, SOS and friends will rip it up at a free, all-ages outdoor gig at Tompkins Square Park on Avenue A between 7th and 10th on Manhattan's Lower East Side. The festivities begin at 2pm and rolls into the evening with sets from Valence, Fall Of The Albatross, Jotunheim and Nole in addition to SOS confirmed. This is the band's last matinee show of 2014 in Tompkins Square Park and the band wants everybody in the area to come spend a fine Autumn day at the "crown jewel" of NYC Parks.
SOS will also raid the world famous annual NYC Marathon once again this year. On Sunday, November 2nd, SOS will set up right on the street at 44th Road and Crescent Street in Long Island City to fuel the runners with a high-octane set as they have for the past fifteen years straight.
Strength And Conditioning is streaming and available for purchase by the band's DIY label 316 Productions RIGHT HERE.
SOS Live:
10/11/2014 Tompkins Square Park – New York, NY w/ Valence, Fall Of The Albatross, Jotunheim, Nole [info]
11/02/2014 NYC Marathon @ 44th Rd and Crescent St, Long Island City – New York, NY
SOS is a fusion of heavy sounds; a maniacal musical beast which flails madly yet seamlessly in all directions at once. Strength And Conditioning is a nearly forty-eight minute excursion into barrier-free musical chaos with heavy melodic grooves, recorded and mixed by Travis Harrison at Serious Business Studios, mastered by Alan Douches at West West Side Music. Lineup changes and a restructuring of the band followed by heavy-duty local performances for the past year formed a six-year gap between albums, but the band's heavy dedication has paid off, as Strength And Conditioning boasts SOS' most action-packed mayhem yet. In addition to their shows in support of the new record, the ringmaster Mike SOS keeps busy playing hostmaster at the rock capitol of Queens, NY, Blackthorn 51 and co-producing NYC's best monthly rock 'n roll party, FBOMB and more.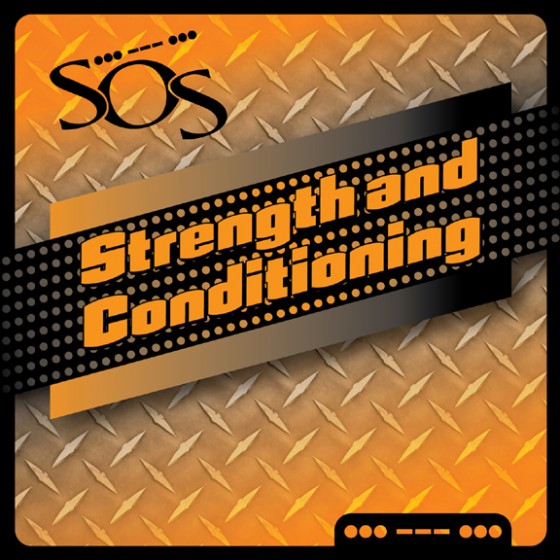 http://www.sosnyc.com
https://www.facebook.com/sosnyc1
http://sosnyc.bandcamp.com
http://www.cdbaby.com/Artist/SOS3
http://www.316productions.com