As NYC-based heavy punk/hardcore hybrid act, SOS, comes within one week of releasing their fifth independent full-length, today online underground music community Stereokiller is streaming the entire Strength And Conditioning album.
SOS is a fusion of heavy sounds; a maniacal musical beast which flails madly yet seamlessly in all directions at once. Strength And Conditioning is a nearly forty-eight minute excursion into barrier-free musical chaos with heavy melodic grooves, recorded and mixed by Travis Harrison at Serious Business Studios, mastered by Alan Douches at West West Side Music. Lineup changes and a restructuring of the band followed by heavy-duty local performances for the past year formed a six-year gap between albums, but the band's heavy dedication has paid off, as Strength And Conditioning boasts SOS' most action-packed mayhem yet
Undergo a listening session with all fourteen tracks from Strength And Conditioning at Stereokiller RIGHT HERE.
This Saturday, July 26th, SOS will play a record release show in their hometown of Queens, New York, opening for Downset. Just three days later, the band will release Strength And Conditioning via digital download and on CD, as always through their own 316 Productions.
SOS Live:
7/26/2014 Blackthorn – Elmhurst, NY w/ Downset, Alekhine's Gun, Driven Mad, Someonelse, 17 Gates, The Only Weapon
Notorious for playing free, all-ages and DIY/outdoor gigs and parties as well as the massive NYC Marathon every year, in addition to founder Mike SOS' other activities as the co-vocalist in the now defunct Seizure Crypt, co-producer of the FBOMB live tribute series, his involvement with GLOB (Gorgeous Ladies Of Bloodwrestling), the hostmaster Blackthorn 51 bar and tons more also fueling the beast, SOS is a true workhorse collective. Continuous live events for the band will continue to be announced throughout the coming months.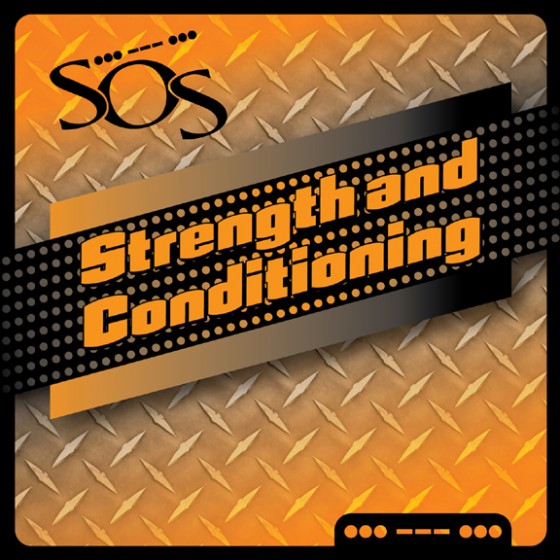 http://www.sosnyc.com
https://www.facebook.com/sosnyc1
http://sosnyc.bandcamp.com
http://www.cdbaby.com/Artist/SOS3
http://www.316productions.com