Open-minded music fans the world over have long praised EARTH's pioneering and visionary delivery of their slow-motion anthems from the Sub Pop albums of the early 1990s, to their more Americana-inclined direction of the early 2000s and beyond. Their willingness to experiment with different sounds and different musicians has always enabled EARTH to remain consistently interesting and undoubtedly always unique. Now, nearly two-and-a-half decades into their musical evolution, the band prepares to release Primitive And Deadly, a truly epic, very diverse collection of songs which flow seamlessly, and while revisiting some of their earliest works, the album also explores massive new sonic territories for EARTH.
With Primitive And Deadly, guitarist Dylan Carlson and long term cohort, drummer Adrienne Davies, manage to pull off the trick of completing an Ouroborean creative cycle, twenty-five years in the making, whilst exploring new directions in their music. For the first time in their diverse second act, they allow themselves to be a rock band, freed of adornment and embellishment. The dialogue between Carlson and Davies remains pivotal, here underpinned by the sympathetic bass of Bill Herzog (Sunn O))), Joel RL Phelps, Jesse Sykes and the Sweet Hereafter) and thickened by additional layers of guitar from Brett Netson (Built To Spill, Caustic Resin) and Jodie Cox (Narrows). Primitive And Deadly also brings forth the band's first vocal contributions since 1996's Pentastar LP, and first in the band's second incarnation, with guest vocalists Mark Lanegan and Rabia Shaheen Qazi (Rose Windows), who transform these thundering, organic songs into something approaching traditional pop structures. The foundation of the record was laid in the mystic desert high lands of Joshua Tree, California at Rancho de la Luna where EARTH recorded after hours of meditation on each track's central theme. Upon returning to Seattle these were edited, arranged and expanded upon at Avast with the help of long-term collaborator Randall Dunn (Sunn O))), Wolves In The Throne Room, Eagle Twin). Thick, dense and overdriven, melodically rich and enveloping, Primitive And Deadly is EARTH reaffirming their position as a singular point in the history of rock.
Southern Lord will issue Primitive And Deadly in all deluxe formats in North America on September 2nd. Preorders for the album have just been activated at EARTH's new official online store which just launched today at THIS LOCATION.
The first single from Primitive And Deadly, "From The Zodiacal Light," was recently unveiled via Pitchfork RIGHT HERE.
Additionally, fans can currently order the vinyl reissues of Hex; Or Printing In The Infernal Method and The Bees Made Honey In The Lion's Skull; Hex available here and Bees here.
Following tours of Japan, Australia and New Zealand already completed in support of Primitive And Deadly, EARTH is prepared to return to Europe in just days, with a more than two-week-long festival-heavy tour confirmed. Just weeks after their return, EARTH will bring their new material to American fans on a month-long tour from September 4th through October 3rd, with direct support being provided by dark folk act, King Dude.
EARTH Tour Dates:
European Tour:
7/31/2014 Off Festival – Katowicw, Poland
8/01/2014 UT Connewitz – Leipzig, Germany
8/02/2014 Lido – Berlin, Germany
8/04/2014 Super Uho Festival – Sibenik, Croatia
8/05/2014 Arena – Vienna, Austria
8/07/2014 Schlacthof – Wiesbaden, Germany
8/08/2014 Bogen F – Zurich, Switzerland
8/09/2014 Point Ephemere – Paris, France
8/10/2014 Zuiderpershuis – Antwerp, Belgium
8/11/2014 Tivoli – Utrecht, Netherlands
8/13/2014 Whelans – Dublin, Ireland
8/14/2014 CCA – Glasgow, UK
8/15/2014 Gorilla – Manchester, UK
8/16/2014 Jabberwocky Festival – London, UK
US Tour w/ King Dude:
9/04/2014 Crocodile – Seattle, WA
9/06/2014 Shakedown – Bellingham, WA
9/07/2014 Doug Fir – Portland, OR
9/08/2014 Midtown Barfly – Sacramento, CA
9/09/2014 Catalyst Atrium – Santa Cruz, CA
9/10/2014 Bottom Of The Hill – San Fransisco, CA
9/11/2014 Hollywood Forever Cemetery – Los Angeles, CA
9/12/2014 SD Music Thing Fest – San Diego, CA
9/13/2014 Yucca Tap Room – Tempe, AZ
9/14/2014 Sister – Albuquerque, NM
9/16/2014 Red 7 – Austin, TX
9/17/2014 Club Dada – Dallas, TX
9/18/2014 One Eyed Jacks – New Orleans, LA
9/19/2014 Drunken Unicorn – Atlanta, GA
9/20/2014 Kings Barcade – Raleigh, NC
9/21/2014 Rock N Roll Hotel – Washington, DC
9/23/2014 Great Scott – Allston, MA
9/24/2014 Saint Vitus – Brooklyn, NY
9/26/2014 Boot And Saddle – Philadelphia, PA
9/27/2014 Midpoint Music Fest – Cincinnati, OH
9/28/2014 Pygmalion, Music Fest – Urbana, IL
9/29/2014 Empty Bottle – Chicago, IL
9/30/2014 Record Bar – Kansas City, MO
10/01/2014 Larimer Lounge – Denver, CO
10/02/2014 The Complex – Salt Lake City, UT
10/03/2014 Neurolux – Boise, ID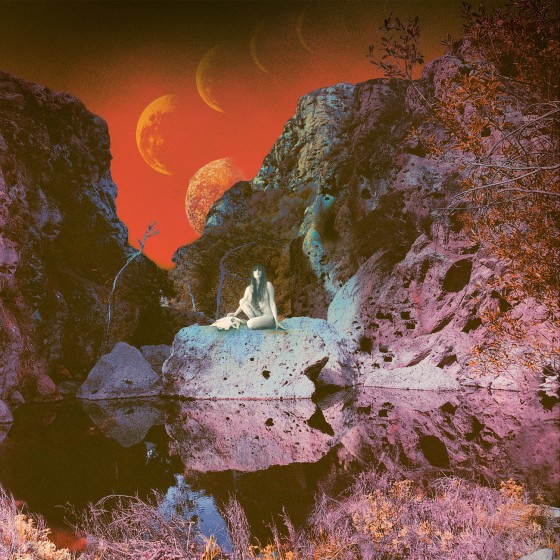 http://www.thronesanddominions.com
https://www.facebook.com/thronesanddominions
http://www.southernlord.com
http://twitter.com/twatterlord
http://southernlord.bandcamp.com
http://www.facebook.com/SLadmin