Following their stomp through the US this Summer, Atlanta sludge bringers, SONS OF TONATIUH, will embark upon a two-plus week European takeover with UK nihilists, Grey Widow. Slated to commence on September 25th in London, the Filth Over Europe 2015 tour will deafen concertgoers in sixteen cities, before coming to a close on October 10th in Brighton. SONS OF TONATIUH will be joined by drummer Charr Jones (Leechmilk) for the journey.
Comments guitarist/vocalist Dan Caycedo, "After years of stomping around the US we are finally embarking upon a grand adventure to the old country for the first time with our friends, Grey Widow. We can't wait to bring our version of southern sludge and doom to the masses who in turn brought us bands like Black Sabbath and Electric Wizard!"
SONS OF TONATIUH Filth Over Europe 2015 Tour w/ Grey Widow:
9/25/2015 The Dev – London, UK
9/26/2015 Soan – Nottingham, UK
9/27/2015 Temple of Boom – Leeds, UK
9/28/2015 Bannermans – Edingburgh, UK
9/29/2015 Bumper – Liverpool, UK
9/30/2015 The Red Lion, Bristol, UK
10/01/2015 Underground – Plymouth, UK
10/02/2015 Innocent – Henglo, NL
10/03/2015 Kaffee de Splinter – Venlo, NL
10/04/2015 Magasin 4 – Brussels, BE
10/05/2015 La Zone – Liege, BE
10/06/2015 La Scene Michelet – Nantes, FR
10/07/2015 Glazart – Paris, FR
10/08/2015 Music City – Antwerp, BE
10/09/2015 Emporium Galorium – Rouen, FR
10/10/2015 The Cowley Club – Brighton, UK
SONS OF TONATIUH recently unveiled a split release with Grey Widow featuring leviathan infused riffs, hate-fueled lyrics and all round sludge. A recording unfit for the faint hearted, the six-track burner — two numbers from Grey Widow, four from SONS OF TONATIUH including Grey Widow's rendition of Leechmilk's "Obey," and SONS OF TONATIUH's versions of Cavity's "Wounded," and Killing Joke's "Sun Goes Down" — is available on cassette and CD via Manchester-based Red Valley Records. The split is currently streaming in full courtesy of Cvlt Nation at THIS LOCATION and can be ordered on tape HERE or the CD HERE.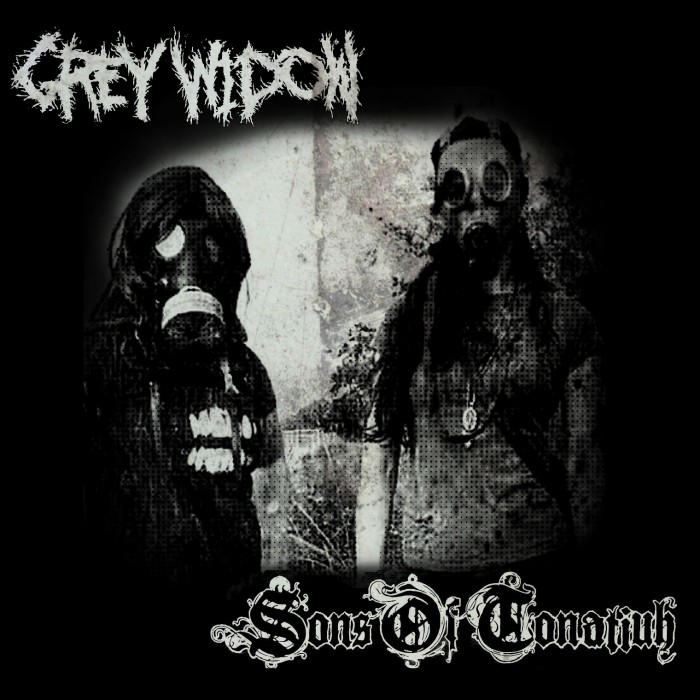 http://www.sonsoftonatiuh.com
http://www.facebook.com/sonsoftonatiuh
http://www.redvalleyrecords.bigcartel.com
http://www.greywidow.bandcamp.com