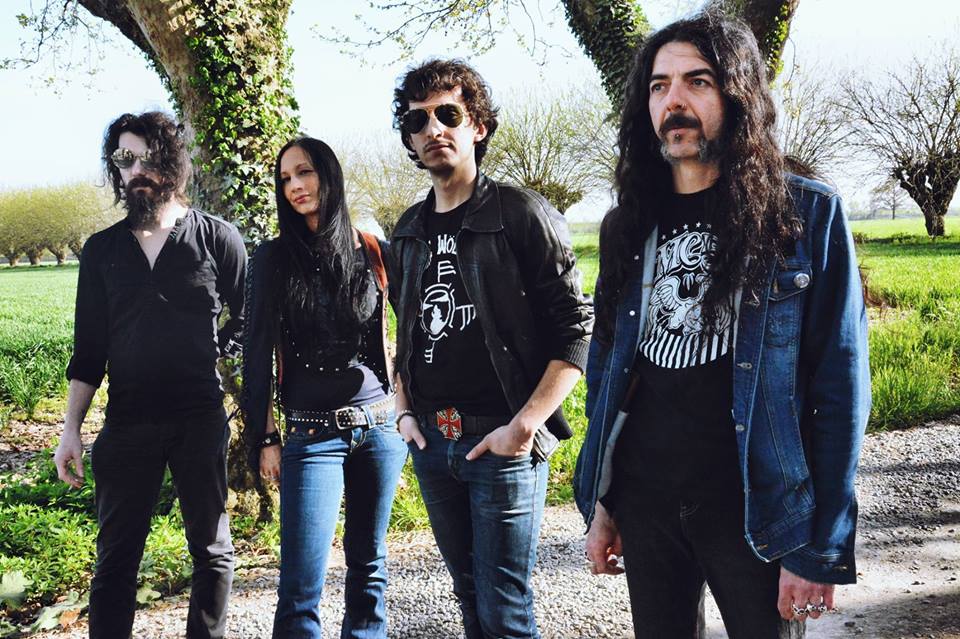 Tomorrow Taxi Driver Records will drop the smoky, psychedelic rock rumblings of Before The End Comes, the new full-length from Italy's SONIC WOLVES. Uniting current and past members of Ufomammut, The Hounds Of Hasselvander, Pentagram, and Rogue State, the record was tracked at the end of 2015 at Ampire Studio in Pistoia with Stefano Tocci serving as studio sound engineer, includes the cosmic cover renderings of Michele Carnielli (Seals Of Blackening) and will come available in CD, digital, and limited edition vinyl.
In celebration of its release, Revolver Magazine is streaming the record in its fuzz-laden entirety at THIS LOCATION.
Preorders are available at the official Taxi Driver Store and Bandcamp page.
Said Cvlt Nation of the offering, "Sometimes I need music that will take me to another plane of existence. Not in that dreamy, floating-in-the-darkness kind of way. I mean in the traveling light years down the psychedelic space wormhole kind of way. I've found an Italian band who's fuzzed-out, doomy psych is exactly what I need when I'm in the mood to fly away, and they are called SONIC WOLVES." Outlaws Of The Sun hails a, "truly stunning record. Excellent and highly recommended," adding, "Before The End Comes has quite a gloomy, fuzz-laden atmosphere appearing on the album that offers a sinister and exciting doom metal experience." Stonerking1 concurs, "Before The End Comes packs a lot into its eight tracks. From the Native American pipe and drums intro of 'Winds Of War' that leads into the psych soaked and very punk/new wave 'Geronimo' through the deliciously dreamy doom/occult groove of 'He Said' to the hard rock, heavy metal drive of title track 'Before The End Comes,' not a moment is wasted in mindless noodling or musical over indulgence… If you're looking for something a little different that has a sense of the past but still has its feet in the here and now then check these guys out."
SONIC WOLVES was forged in Alessandria, Italy in 2012 by bassist Kayt Vigil (Rogue State, ex-The Hounds Of Hasselvander, ex-Pentagram) and drummer Vita (Ufomammut, Rogue State) initially under the name of Tsutar. In December 2014, the band tracked their first demo at Ampire Studio in Pistoia, Italy. It was Vigil on bass/vocals, Vita on drums and Stefano Tocci (Deaf Eyes, ex-Incoming Cerebral Overdrive) on guitars. By Spring of the following year, the eight-track WolfWitch was unleashed to the masses and just a few months later, Paolo Melotto (ex-Psyconauts) joined SONIC WOLVES on lead guitar and vocals, followed by Diniz (Temple Of Dust, Mexican Chili Funeral Party) on rhythm guitar. The sound of SONIC WOLVES is an infusion of heavy, gritty rock, with elements of metal and psychedelic influences permeating its every moment.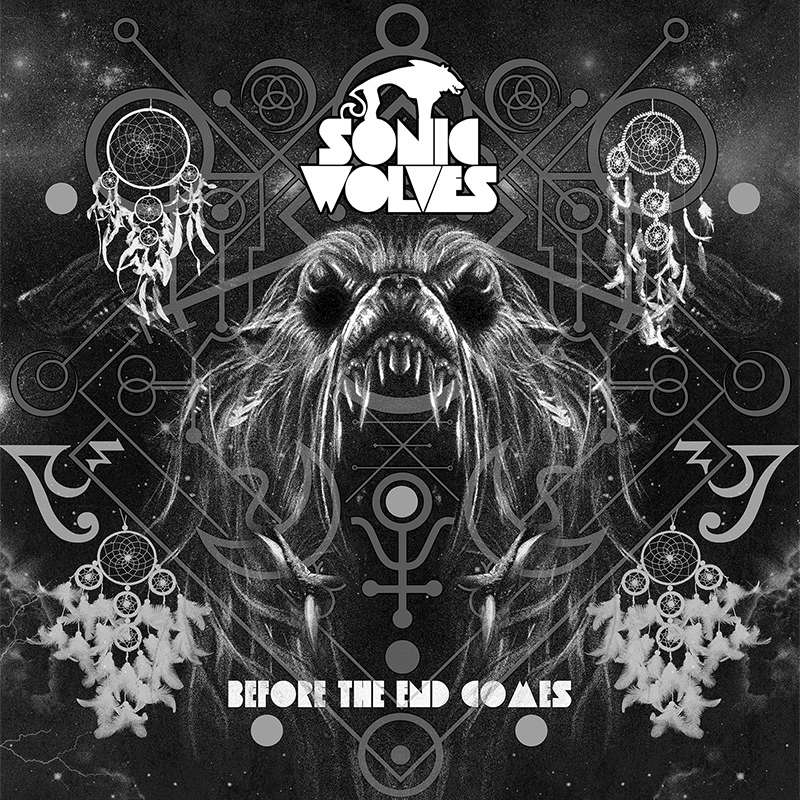 http://www.sonicwolves.com
http://www.facebook.com/SonicWolves
http://www.taxidriverstore.com
http://www.facebook.com/taxidriverrecords
http://www.taxidriverstore.bandcamp.com