Brooklyn, New York-based sludge metallers SOMNURI are pleased to undrape their new video for "The Way Out." Now playing at Revolver, the stirring track comes by way of the band's third full-length, Desiderium, released in July via MNRK Heavy.
Writes Revolver, "The record closes with the epic, crushing, and eerily catchy closer 'The Way Out'… The visual features close-up footage of the band playing while drenched in rain, spliced with shots of a mystery woman in white — who may or may not be inspired by a trippy dream guitarist-vocalist Justin Sherrell had about his grandmother." 
Further elaborates Sherrell, "'The Way Out' came to be after a dream I had of my grandmother who had passed on almost ten years prior. She visited me on a beach and shared some personal messages but without the use of words. I had the distinct feeling she was telling me that everything was going to be ok. The date of the dream also happened to be on the anniversary of her husband's passing, a date before I was born and one that I was previously unaware of."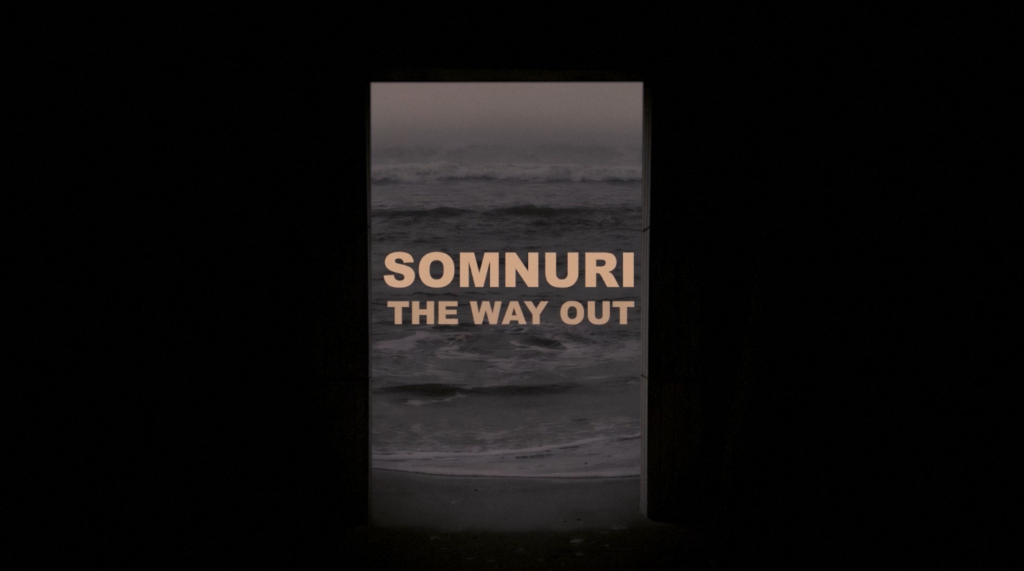 Watch SOMNURI's "The Way Out" video, courtesy of Revolver, at THIS LOCATION.
Watch the band's previously released videos for  "What A Way To Go" HERE, "Death Is The Beginning" HERE, and "Paramnesia" HERE.
Recorded at Gojira's Silver Cord Studios, mixed by Justin Mantooth at Westend Studios, and mastered by Brad Boatright at Audiosiege Mastering, Desiderium is a true crusade through a black hole of sounds and heaviness. Weaving their way seamlessly through a variety of tempos and timbres, the band gives some well-trodden genres new roads to travel. Every song is an amalgamation of what makes rock kinetic, bridging a gap between acts like Helmet, Karp, Handsome, and Quicksand with the sonic journeys of an Isis or Jesu. It's their thirst for exploration that makes SOMNURI who they are: they're an ascendant band, not constrained by any label or descriptor.
Desiderium features cover art by Alex Eckman-Lawn and is available on CD, LP, cassette, and digital formats. For preorders, go to THIS LOCATION.
SOMNURI will close the year playing with Spotlights and Netherlands at Mercury Lounge in New York City December 1st with a 2024 North American tour to be announced in the weeks to come. Stay alert.
SOMNURI Live:
12/01/2023 Mercury Lounge – New York, NY [tickets] w/ Spotlights, Netherlands
"Opening with a damn-near black-metal shriek, the track eventually settles into a Mastodon-style doom trudge before the double bass comes back in and everything goes haywire. Sludge that doesn't slouch. Hell yeah." – Revolver on "Death Is The Beginning"
"It all feels like a weird, half-remembered fever dream, which as it turns out is exactly what SOMNURI wants." – Metal Injection on "Paramnesia"
"This band has always been defiant and awkward: melodic when others would be brutal, brutal when others would take their foot off the gas, and only tangentially nudging probable inspirational sources like Mastodon, Baroness, and Kylesa… an album that can only strengthen SOMNURI's reputation as arch sludge manipulators." – Blabbermouth
"SOMNURI looks at genres not as archetypes or templates, but as elements to be incorporated into the music. If a certain idea fits the song, they use it. This is experimentation done right, and allows this album to stay fresh and unique for its entire runtime (and the many relistens that are sure to follow). It defies labels, has all the riffs you could need, and doesn't waste a single second of its runtime." – Everything is Noise
"Sonically, it's crisp, punchy, and weighty; likely what you'd expect for a band recording at Silver Cord Studios (yes, that Silver Cord, home of Gojira) in their hometown of New York with a production job that lets the various elements breathe and gives them their own space without sacrificing suffocating atmosphere when it needs it." – Distorted Sound
SOMNURI:
Justin Sherrell – guitar, vocals
Phil SanGiacomo – drums
Mike G – bass
Chris Drapeau – guitar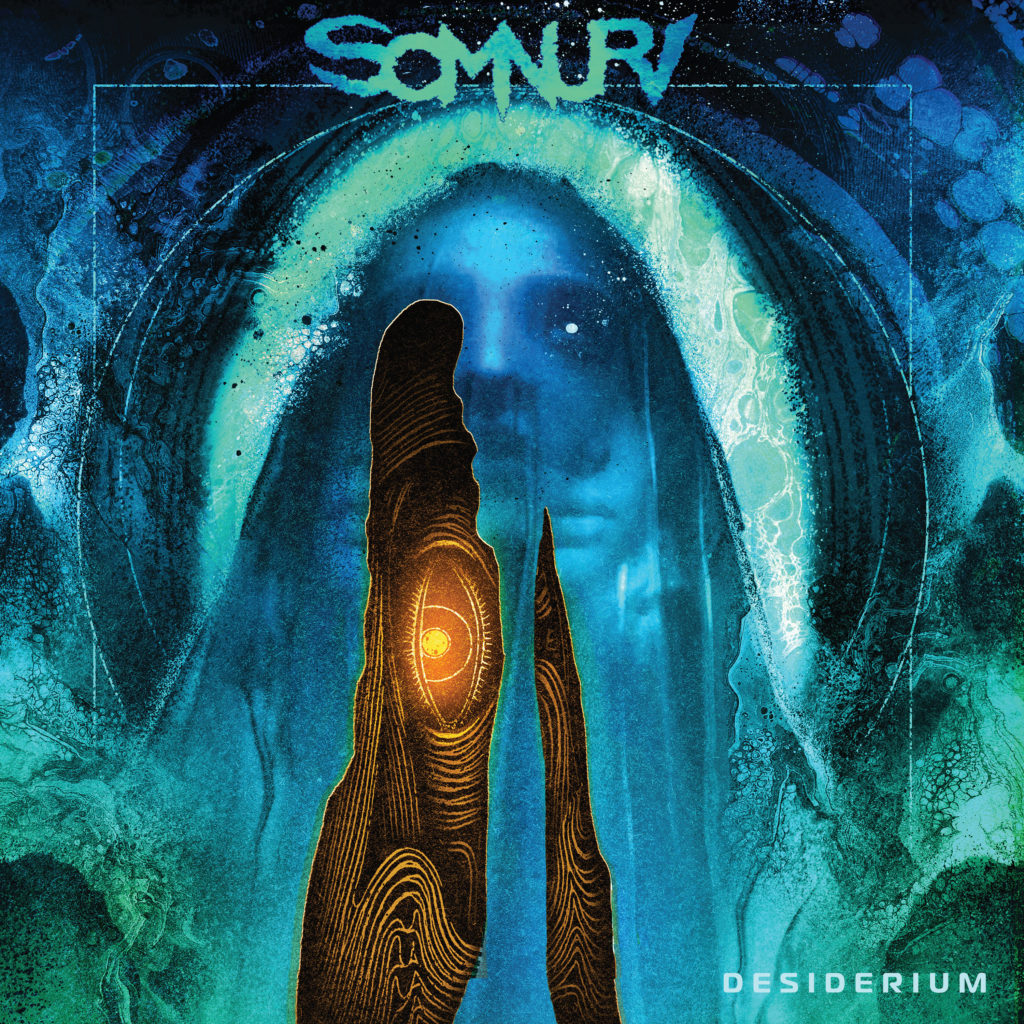 http://www.somnuri.com
http://www.facebook.com/Somnuri
http://www.instagram.com/somnuri
http://www.twitter.com/somnuriband
http://www.mnrkheavy.com
http://www.facebook.com/MNRKHeavy
http://www.instagram.com/MNRK_heavy
http://www.twitter.com/MNRKHeavy