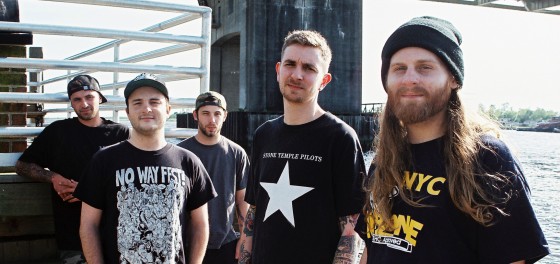 Just days before their self-titled 7″ hits the streets via Get This Right Records, Wilmington, North Carolina hardcore outfit SOCIETY SUCKER deploys the EP's bruising opening track.
Now playing at American Aftermath, "Sentenced" sets the pace for the thunderous five-track attack this fairly new but completely significant acts dishes out on the Society Sucker EP. States the site alongside the exclusive track premiere, "Society Sucker are out to decimate reality and crush all of your hopes and dreams. Taking cues from our hardcore forefathers but staying as relevant as Trapped Under Ice and Suburban Scum, this band is definitely going to make waves…"
Reign fists upon your enemies to "Sentenced" playing at THIS LOCATION.
The EP's "Repeat Offender" is also playing HERE.
Officially out on September 16th, Society Sucker will be available on four different color variations — one for the preorder (seafoam green), one for record release (seafoam green), one for the gold/yellow version and 1 for the black version — and together they form one larger image. Preorders are live at Get This Right Records HERE, and digital preorders HERE.
Having quickly surged to the forefront of the quickly growing North Carolina hardcore scene since forming in the Summer of 2013, SOCIETY SUCKER takes lessons from classic bands like Subzero, Next Step Up and Merauder. Having recently hooked up with Get This Right Records for the unleashing of their first official release, the self-titled EP's five enraged tracks are loaded with more brutal hooks than a fleet of whalers, recorded in February of this year at The Skylight Studio with Vince Ratti and mastered by Brad Boatright at Audiosiege. The band has performed heavily regionally along the East Coast with an extensive list of local and internationally touring acts, and is now booking shows in support of the new EP, including a record release show for the 7″ on September 13th. SOCIETY SUCKER is a band committed to keeping hardcore hard. This is the proof.
SOCIETY SUCKER Record Release Show:
9/13/2014 Reggie's – Wilmington, NC w/ Criminal Instinct, Discourse, Heavy Chains, Fairlane, Rapid Change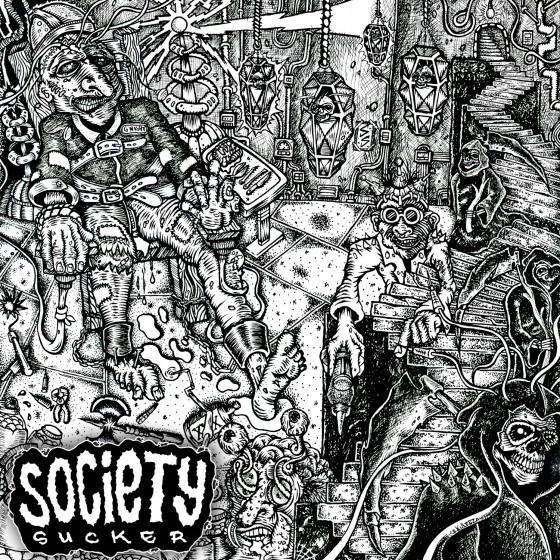 https://www.facebook.com/societysucka
http://societysucker.bandcamp.com
http://www.twitter.com/societysuckerhc
http://societysucker.storenvy.com
https://www.facebook.com/gtrrecords
http://getthisrightrecords.bandcamp.com
http://www.coldcutsmerch.com/gtrr