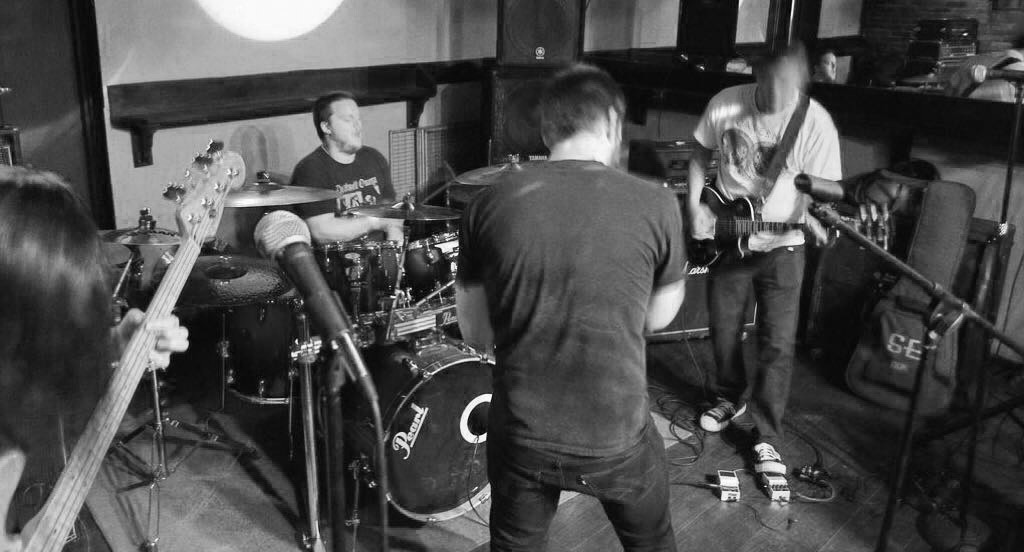 As SLOTH HERDER awaits the release of their No Pity, No Sunrise debut album for release this month, a decimating new track from the unhinged record has been loaded into the daily grind through Decibel Magazine, as their grime-primed Deciblog issues, "Spectre Of The Absurd."
Alongside the gory display of the new track, Decibel issues, "You can throw most extreme two-word combinations together and likely describe brief SLOTH HERDER passages: Gutter grind. Bummer sludge. Dissonant death. Jagged noise. Power-slob. Blackened whatever. But No Pity, No Sunrise is still a cohesive roar of discontent."
Observe the "Spectre Of The Absurd" at THIS LOCATION.
SLOTH HERDER's No Pity, No Sunrise presents a monstrous, fourteen-track attack in just over thirty-five minutes delivered by vocalist Josh Lyon, bassist Luke Ibach, drummer Sean Wilhide, and guitarist Nick Craggs, and additional sounds by Ryan Neal. An unhinged surge of extreme metal that will appeal to a wide range of acts, from Antigama to Pyrrhon, Yautja to Gaza. No Pity, No Sunrise was recorded by Noel Mueller in the Fall of 2016, who also mixed and mastered the album.
Also, hear the previously-released "Inner Dissolution" at MetalSucks HERE and "Doli Incapax" at Heavy Blog Is Heavy HERE.
Maryland-based Grimoire Records will issue No Pity, No Sunrise on March 24th on CD, cassette, and digital formats; preorders are available HERE.
SLOTH HERDER has booked an ask-a-punk-style house show for the official release show for their new slab of putridity, taking place in Baltimore on March 25th. The band will unveil additional new live plans in the coming days, along with more previews of No Pity, No Sunrise.
SLOTH HERDER Live:
3/25/2017 house show – Baltimore, MD w/ Elagabalus *record release
https://www.facebook.com/slothherder
http://slothherdermd.bandcamp.com
http://grimoirerecords.bandcamp.com
http://www.facebook.com/GrimoireRecords