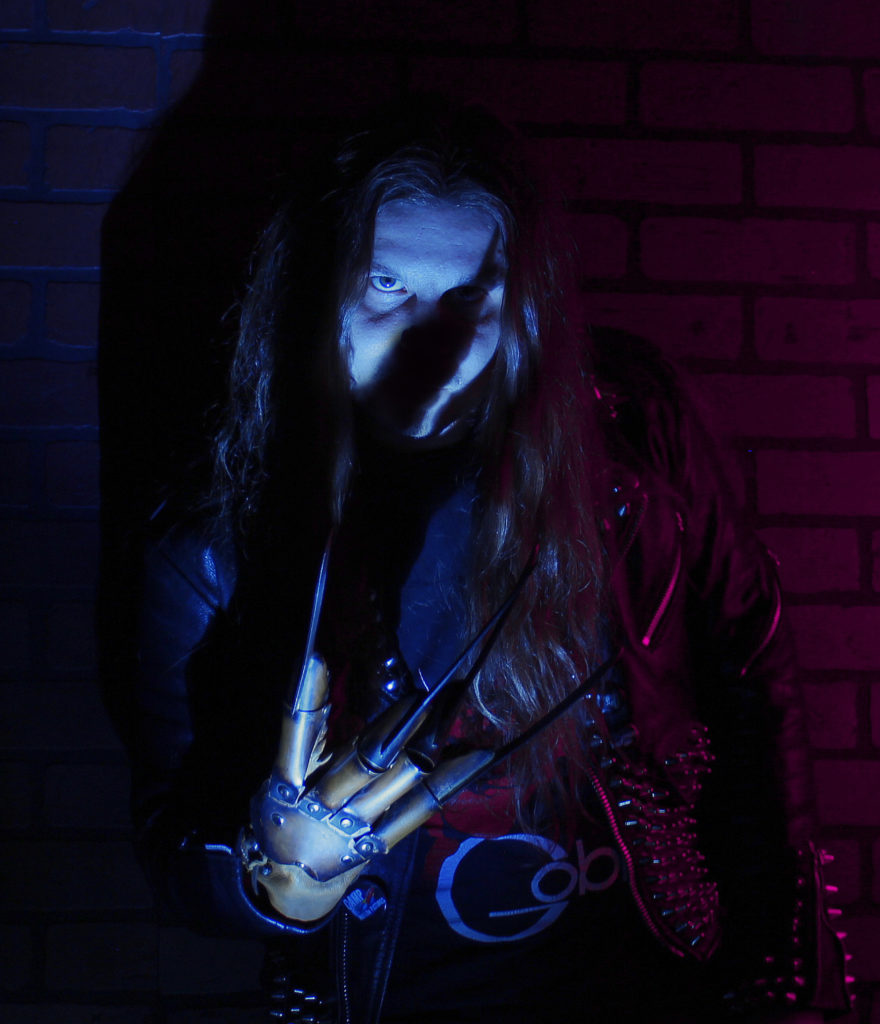 20 Buck Spin is preparing to release Frights, the new album by Acid Witch frontman SLASHER DAVE. Appropriately, the album will see release just days before Halloween, and horror culture web portal Dread Central is now streaming the title track to the album.
SLASHER DAVE's Frights is as creepy as it is entertaining. These twelve nightmares of deranged horror-synth are sure to send chills down the spine on Halloween but will fulfill any horror fiends' lust for the strange and unusual year around.
Offers the artist of the new single, "'Frights' was the first song written on the album. It wasn't really meant to be a part of it, it was just me screwing around with some creepy laughing samples. Originally it was just bass, drums, the choir 'ahs,' and different pitched laughs, then guitars were added to beef it up a bit. I'm not sure why, but I named it Frights when I was saving. This is before the whispered "frights" voices were even thought of. I got the idea to whisper the word, so I recorded it, then got my girlfriend to whisper it to add more depth. I loved it so much I named the album after it and influenced the entire thing because I just kept thinking, THIS is what I want my new album to sound like. Instead of taking influence and production tips from EDM/club music like the synthwave genre does, I took that influence from heavy metal. Why not? Lots of reversed cymbals and crazy backwards messages if you listen close enough too. This is the only song on the album that has 'vocals.' You can hear me do a weird ghoul voice right before the heavy part kicks in the second time around that sounds almost like puking, my tribute to a Halloween spooky sounds cassette I had as a kid that featured a man puking violently for one half of the tape."
Dread Central offers with the song's debut, "When it comes to setting the mood for a Halloween party, you can hang up all the fake cobwebs in the world, cover your dining table in spooky treats, dishes, and cutlery, and cover your lawn in tombstones until the cows come home. None of that matters if the right soundtrack isn't in effect! If you ain't got the tunes to back up your visuals, you're missing out on a core ingredient of what makes a Halloween party successful."
Creep in and hear SLASHER DAVE's "Frights" via Dread Central at THIS LOCATION.
Timed for release as All Hallow's Eve approaches, Frights will see release on October 26th through 20 Buck Spin, with LP, CD, and digital formats, including an exclusive glow-in-the-dark vinyl version available only through 20 Buck Spin mailorder. Find preorders at the label webshop HERE and digital preorders where "Fulzzi" is also playing via Bandcamp HERE.
Watch for additional audio premieres and more to be issued over the weeks ahead.
On Frights, his fourth solo record, SLASHER DAVE introduces a heavier side to the instrumental synth album world. Terrifying industrial rhythms pulse through a stark electronic soundscape of analog synthesizers, pounding bass, distorted guitars, warped lo-fi horror samples and sedulous sound design. The entire album is written, recorded, mixed, and produced by SLASHER DAVE, and, as with his past solo releases, he handled all artwork and design as well.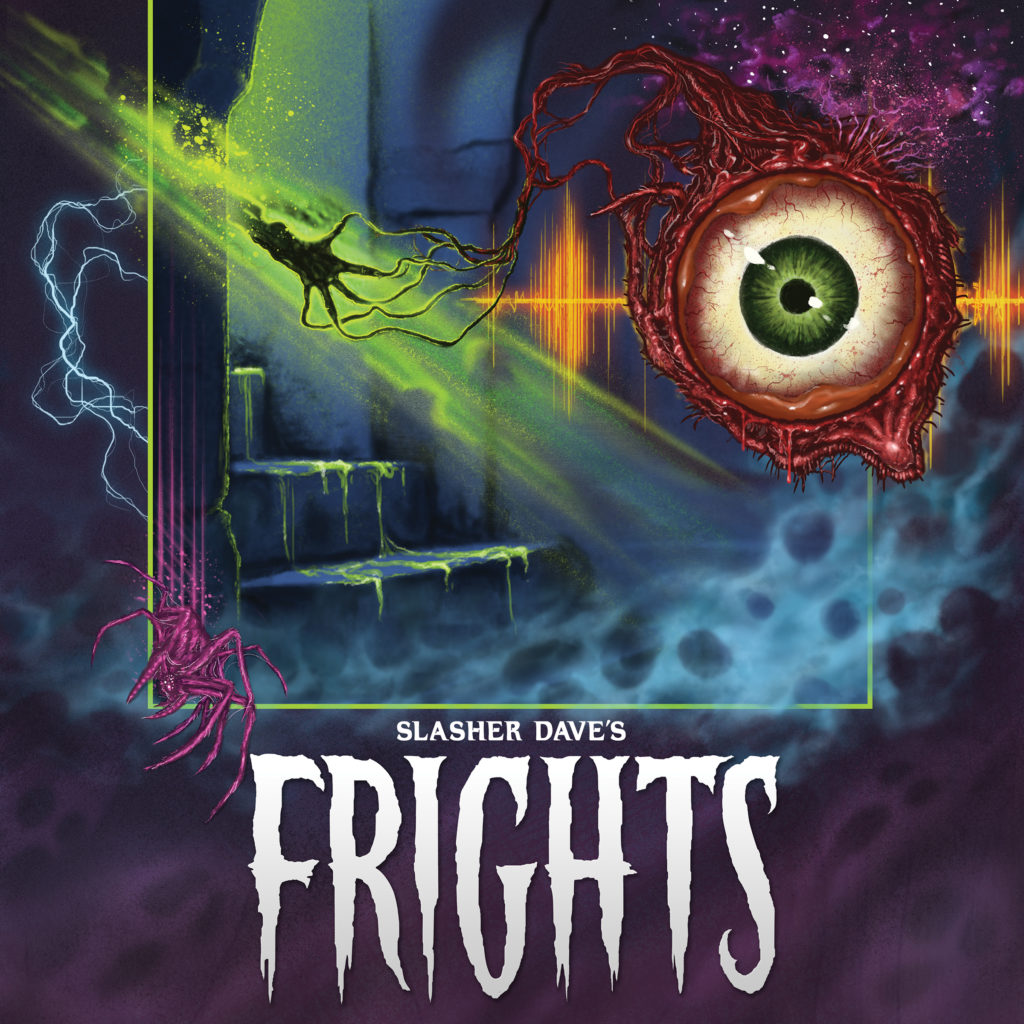 https://www.facebook.com/slasherdaveofficial
http://slasherdave.bandcamp.com
https://slasherdave.bigcartel.com
https://www.instagram.com/slasherdave
http://www.20buckspin.com
http://www.facebook.com/20buckspin
http://twitter.com/20buckspinlabel