New York City-based deathgrind practitioners SKULLSHITTER will unleash their rabid new split with Toronto's Bleeding Out this Friday via Nerve Altar Records. Metal Injection is currently streaming the sixteen-track ripper in full noting eloquently, "If you're in the mood to shit some skulls and then die bleeding out after the trauma of shitting said skulls, then you're going to be real into this split."
Feast your ears on the sonic punishment, exclusively via Metal Injection, at THIS LOCATION.
Concocting their own strain of necro lysergic deathgrind since 2010, SKULLSHITTER plays old-school grindcore soaked in acid. Repulsion, Terrorizer, and Autopsy are put through a bizarre psychedelic Satan-worshiping hallucination striving to unlearn the mental brainwashing implanted by the blood suckers of this world. The power trio deliver a three-headed vocal attack and make every show a new trip. SKULLSHITTER realizes the true nature of inner freedom through psychedelics and rock 'n' roll, resulting in the warped, unmistakable SKULLSHITTER sound.
Recorded in their practice space by Nolan Voss (Anicon, Pyrolatrous) and mastered by Greg Wilkinson (Brainoil, Deathgrave) at Earhammer Studios, SKULLSHITTER distills their grinding malevolence delving deeper into eight crazed psychotropic hellscapes and hallucinogenic body horrors.
The SKULLSHITTER/Bleeding Out split will be released on LP and digital formats September 27th via Nerve Altar. For preorders, visit THIS LOCATION.
SKULLSHITTER will bring their filth to stages on an eight-date North American trek in October alongside Bleeding Out. The Undead Cosmic Web tour will commence on October 5th in Brooklyn, New York and run through October 12th in Toronto, Ontario. See all confirmed dates below.
SKULLSHITTER w/ Bleeding Out:
10/05/2019 The Broadway – Brooklyn, NY
10/06/2019 Dusk – Providence, RI
10/07/2019 Vanishing Point Philadelphia, PA
10/08/2019 Atlas Brew Works – Washington, DC
10/09/2019 The Waywood – Raleigh, NC
10/10/2019 Banditos – Richmond, VA
10/11/2019 Black Market Records – Cleveland, Ohio
10/12/2019 SeeScape – Toronto, ON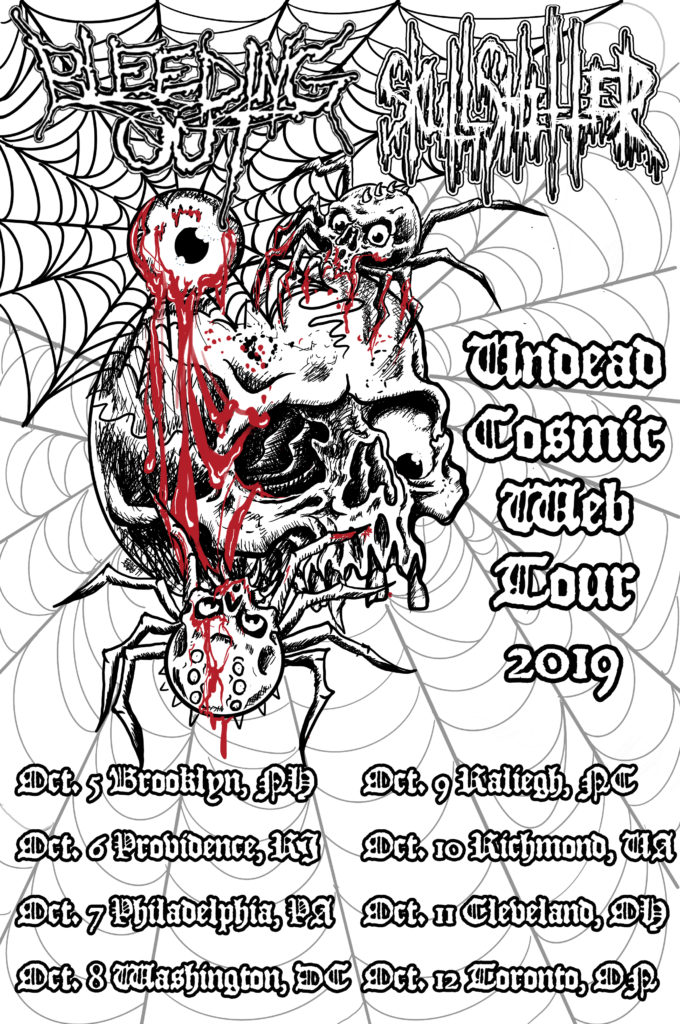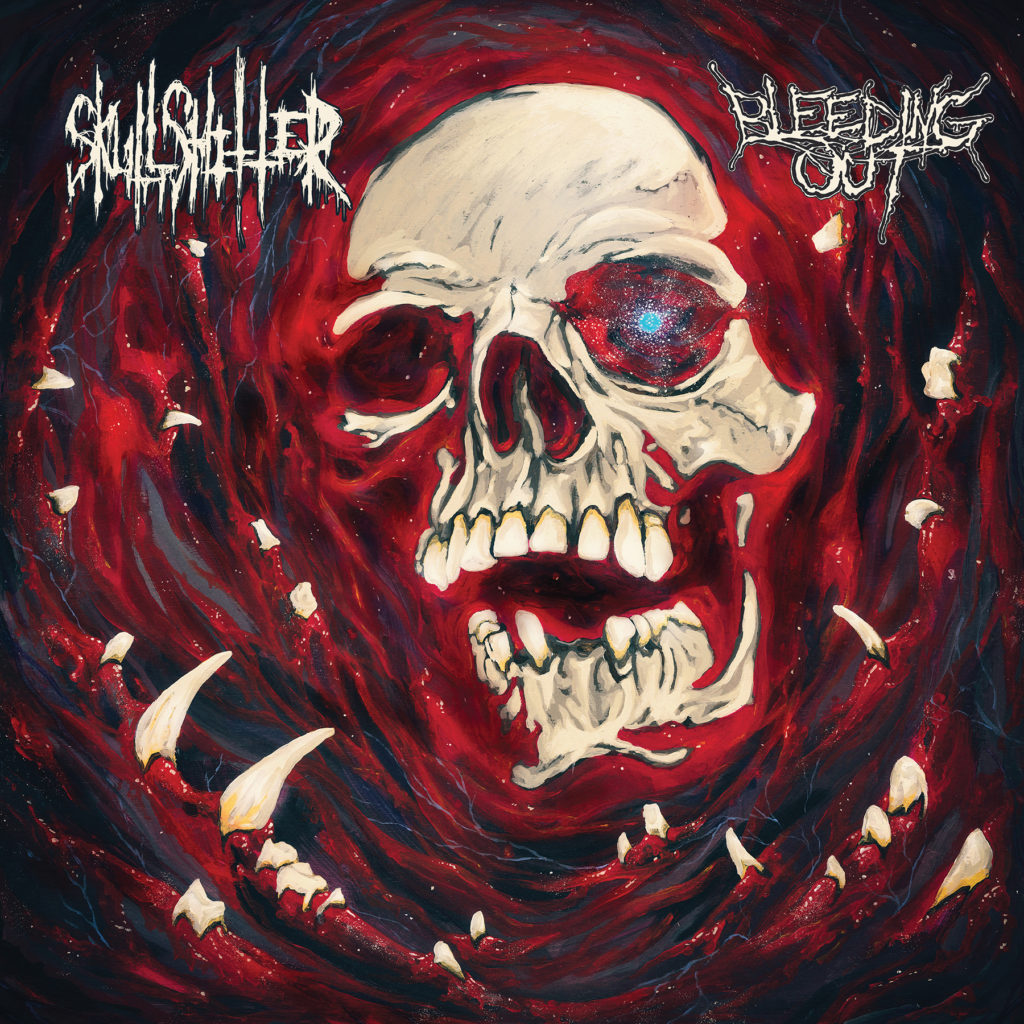 http://www.facebook.com/skullshitterband/
http://www.instagram.com/skullshitter
http://soundcloud.com/skullshitter
http://skullshitter.bandcamp.com/
http://www.facebook.com/nervealtar/
http://www.instagram.com/worsethanuseless
http://nervealtar.bandcamp.com/