Ohio metal heathens SKELETONWITCH have unveiled exclusive behind-the-scenes footage of the recording of the group's new album, Serpents Unleashed. Watch as the band describes their experience working with producer Kurt Ballou (Converge, High on Fire, Trap Them) at GodCity Studio and get a sneak peek as they track the album, courtesy of Decibel Magazine HERE.
In conjunction with Serpents Unleashed, set for release in North America on October 29 via Prosthetic Records (October 28 EU/UK, October 25 Germany) and hailed by Decibel as the band's "best effort to date," SKELETONWITCH will hit the road this Fall with The Black Dahlia Murder. The voyage will follow another bout of shows supporting Swedish occult rockers Ghost B.C. in addition to a pair of headlining gigs of their own. The band's confirmed itinerary is listed below.
Serpents Unleashed is now available for preorder on CD, audio cassette, three different 180-gram LP variants (black, clear or red) and a limited-edition seen-inch collector's box via http://www.skeletonwitch.com. Additionally, a free download of "Burned From Bone" can be obtained for a limited time by texting SERPENTS to 24587.
SKELETONWITCH
10/04/2013 Majestic Theatre – Madison, WI w/ Ghost B.C.
10/05/2013 Frank's Power Plant – Milwaukee, WI SKELETONWITCH only
10/06/2013 Smith's Downtown – Mishawaka, IN SKELETONWITCH only
10/07/2013 Newport Music Hall – Columbus, OH w/ Ghost B.C.
10/14/2013 Bijou Theatre – Knoxville, TN w/ Ghost B.C.
w/ The Black Dahlia Murder, Fallujah, Noisem
10/24/2013 Peabody's Concert Club – Cleveland, OH
10/25/2013 Chameleon Club – Lancaster, PA
10/26/2013 Knitting Factory – Brooklyn, NY
10/27/2013 The Met – Pawtucket, RI
10/28/2013 Higher Ground – Burlington, VT
10/29/2013 Le Cercle – Quebec City, QC
10/30/2013 La Tulipe – Montreal, QC
10/31/2013 Ritual – Ottawa, ON
11/01/2013 Rum Runners – London, ON
11/02/2013 Mod Club – Toronto, ON
11/04/2013 Crocks – Thunder Bay, ON
11/06/2013 West End Cultural Centre – Winnipeg, MB
11/07/2013 Louis' Pub – Saskatoon, SK
11/08/2013 Avenue Theatre – Edmonton, AB
11/09/2013 The Den – Calgary, AB
11/11/2013 The Biltmore Cabaret – Vancouver, BC
11/12/2013 The Center – Spokane, WA
11/13/2013 WOW Hall – Eugene, OR
11/14/2013 Whiskey Dick's Saloon – South Lake Tahoe, CA * newly added
11/15/2013 Strummer's – Fresno, CA
11/16/2013 Glasshouse – Pomona, CA
11/17/2013 The Rock – Tucson, AZ
11/18/2013 Tricky Falls – El Paso, TX *newly added
11/19/2013 Club Patron – Odessa, TX
w/ The Black Dahlia Murder, Fallujah, Wolvhammer
11/20/2013 Conservatory – Oklahoma City, OK
11/21/2013 Outland Ballroom – Springfield, MO
11/22/2013 Firebird – St. Louis, MO
11/23/2013 Blue Moose – Iowa City, IA
11/24/2013 The Castle Theatre – Bloomington, IL
11/25/2013 Mojoes of Joliet – Joliet, IL
11/26/2013 The Intersection – Grand Rapids, MI
11/27/2013 The Machine Shop – Flint, MI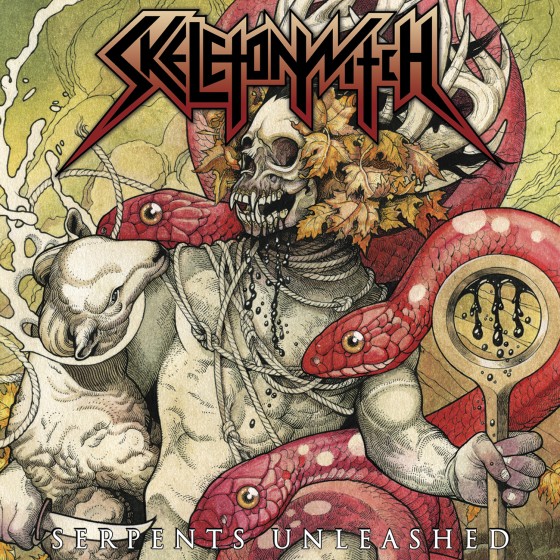 http://www.facebook.com/skeletonwitchmetal
http://www.skeletonwitch.com
http://www.prostheticrecords.com