[photo by David Hall]
Graveward is the new ten-track offering from iconic Japanese avant extreme metal unit, SIGH. Inspired by musician/composer Fabio Frizzi, Graveward pays homage to Italian zombie and Hammer Horror classics and features guest performances from Trivium's Matthew Heafy, DragonForce's Fred Leclercq, Shining's Niklas Kvarforth, Rotting Christ's Sakis Tolis, The Meads Of Asphodel's Metatron and more.
Already consuming the hordes in Europe, SIGH's Graveward will be released in North America via Candlelight Records on May 4th, 2015. As a precursor to its release, Invisible Oranges is offering up a full stream of the eclectic masterwork elaborating, "Mainman Mirai Kawashima has happily played odd man out for most of the band's previous nine albums. After all he was one of the first signees to Euronymous's Deathlike Silence Productions, even though he was a Japanese keyboardist. Psychedelic black metal? He beat Blake Judd to it by years on 2001's Imaginary Sonicscape. Taake has gotten more mileage out of one random banjo interlude than many banjo players get out of their entire careers, but Kawashima put a whole country segment in Scenario IV: Dead Dreams. However, he always sounds quintessentially like himself. If Werner Herzog were to make a black metal documentary, his subject would be Kawashima, whose obsessive dedication to ripping, creepy and completely over-the-top music seems to carry an almost seismic force. Nothing will stop him, not budget limitations or the limitations of good taste. There is no good and bad with SIGH. Kawashima transcends all boundaries of taste, and listeners will either recoil at his particular and theatrical take on black metal, or strap in for the long haul. The long haul is more rewarding than not, this time around."
For over two decades, SIGH has been transcending the confines of extreme metal. Forged in 1989 in Tokyo, Japan, the band was initially signed by Euronymous' infamous Deathlike Silence Records on which they released their debut full-length, Scorn Defeat, in 1993. SIGH would go on to release records via various imprints including Cacophonous, Century Media, Baphomet and The End before making Candlelight Records their label home with the release of 2012's crushing, critically-adored In Somniphobia and this year's Graveward whick took over two-and-a-half years to complete with each song comprising over one-hundred recording tracks exceeding 100GB of audio to select from in the final mixes.
Preorder Graveward via Candlelight Records at THIS LOCATION.
"One of Japan's finest exports have done it again, as Graveward pushes a rather bloody stake into the hearts of it's competition, making for one of the best metal records of the year… an absolute must… you'll never hear anything else quite like it. 10/10″ – The Grim Tower
"…an extreme metal masterpiece with plenty to offer and thrilling artistry. 5/5" – Metal Underground
"…truly masters of their own sound. Never could they be mistaken for anyone else, nor could they fail to deliver an album fascinating for its density alone. Listening to SIGH is the aural equivalent of what would happen if The Teenage Mutant Ninja Ju-on took place on the ship from Alien, and the future ghost of John Carpenter fused with Bach's evil cyborg twin directed it. 9.4/10″ – Metal Storm
"SIGH are fun. SIGH are wild and unpredictable. Most importantly, SIGH take a magnifying glass and light to metal, reveling the joy of it burning down." – Sputnik Music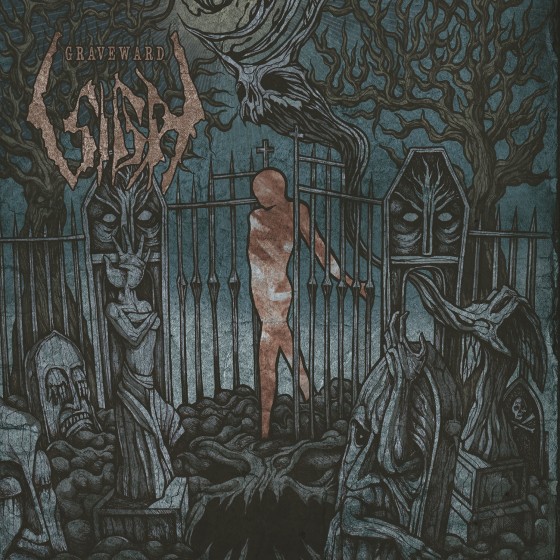 http://www.facebook.com/pages/SIGH-official-page/227550909275
http://www.twitter.com/sighjapan
http://www.candlelightrecordsusa.com