Detroit grind bringers SHOCK NARCOTIC — featuring current/former members of The Dillinger Escape Plan, The Black Dahlia Murder, Battlecross, and Child Bite — will make their livestream debut later this week opening for labelmates Scour!
Comments vocalist Shawn Knight, "We're very excited for this show! I've been catching some of the recent livestreams — Bungle, GWAR, Down, Voivod, En Minor etc. — and though it's not quite the same, having a show to look forward to at a certain time/date and knowing that I'm watching a performance at the same time as other fans all over the world is pretty damn cool and special."
The Live From The Lair livestream will take place this Friday, January 29th at 7:00pm EST / 4:00pm PST with on-demand replays through January 31st at 11:59pm EST / 8:59pm PST.
Tickets are $9.00! Grab yours today at THIS LOCATION.
Forged in 2018, SHOCK NARCOTIC – made up of former The Dillinger Escape Plan guitarist Jeff Tuttle, Child Bite vocalist Shawn Knight, current Shit Life/former The Black Dahlia Murder drummer Zach Gibson, and Battlecross bassist Don Slater — spews forth a vicious synthesis of grind, metal, and hardcore. The band released its I Have Seen The Future And It Doesn't Work debut full-length in 2019 via Housecore Records. Mastered by Brad Boatright (Converge, Integrity, Obituary) with guest backing vocals by Full Of Hell's Dylan Walker, the record's whirlwind of dystopian dread and existential nihilism reaped critical accolades, with Decibel Magazine championing its, "quick bursts of frustration…," and, "effective combination of past and present into one bowl of bitterness." Metal Injection lauded the record's, "great mix of blinding grind and sludgy, distorted-to-hell riffing…," while Astral Noize wrote, "The savagery on offer here has to be heard to be believed. Every chord, blastbeat, and hate filled vocal is there for one purpose only, to cause maximum carnage in the shortest amount of time. It's a good time for grindcore and SHOCK NARCOTIC are here to show they belong at the forefront of the pack." Added Distorted Sound, "SHOCK NARCOTIC have more than lived up the expectations that were placed upon them and certainly made a statement with this debut release. I Have Seen The Future And It Doesn't Work is the kind of album that has enough layers that you will be discovering new parts on every listen and will prove to be devastating when the band hit the road later in the year."
I Have Seen The Future And It Doesn't Work is available on CD, LP, cassette, and digital formats. Find physical orders, visit the Housecore Store HERE. Find digital orders at the SHOCK NARCOTIC Bandcamp page HERE where the record can be streamed in full.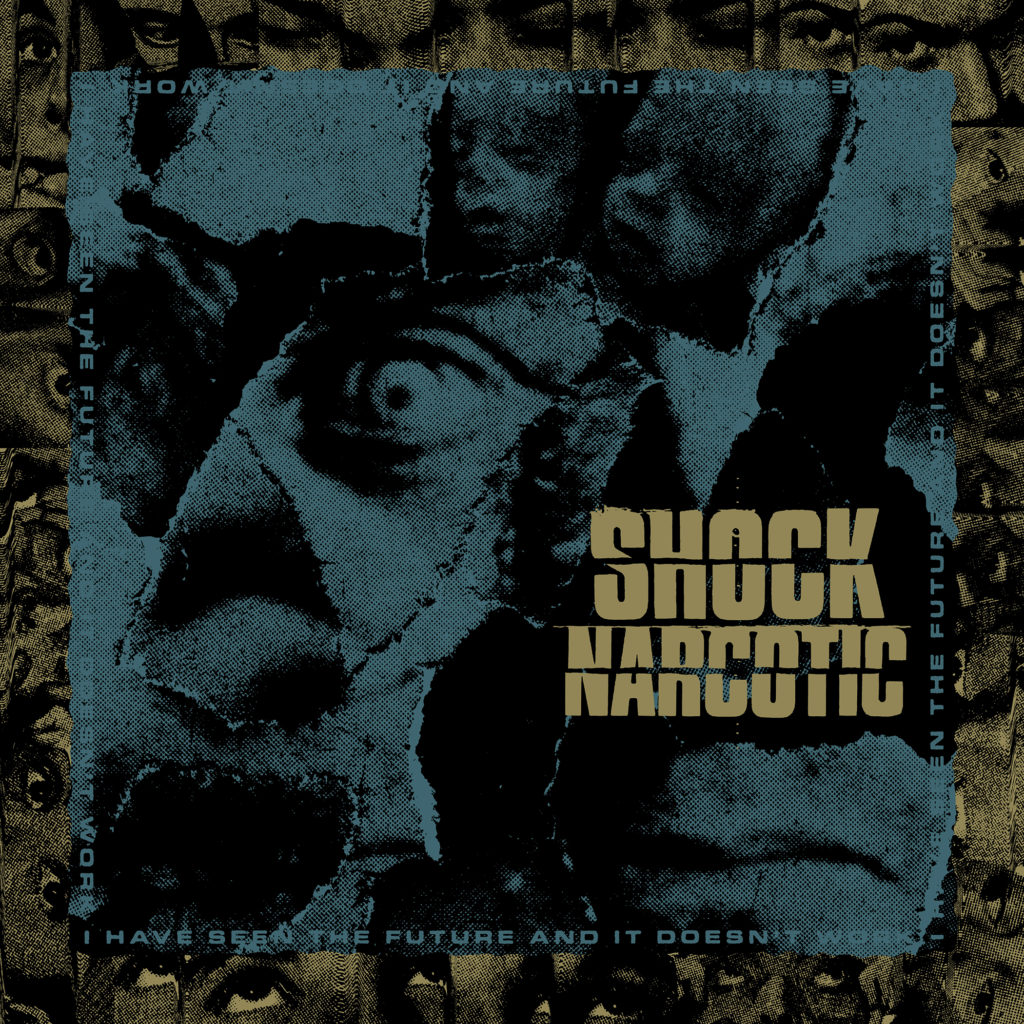 http://www.facebook.com/shocknarcotic
http://www.instagram.com/shocknarcotic
http://www.thehousecorerecords.com
http://thehousecorestore-com.3dcartstores.com
http://www.facebook.com/housecorerecords
http://www.instagram.com/housecorerecords