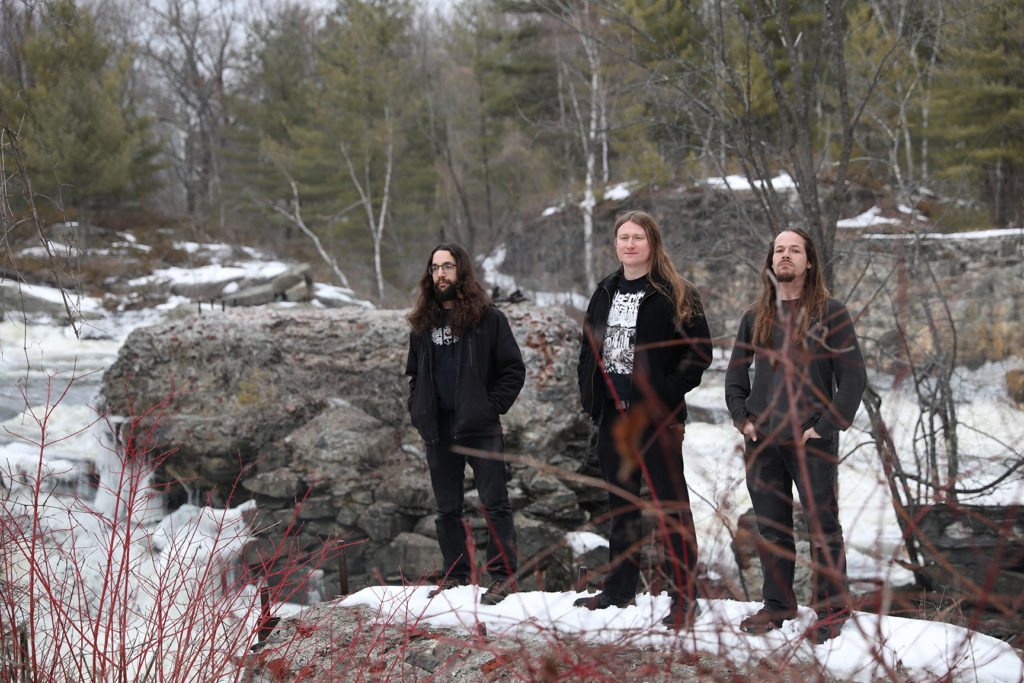 [photos by Drew Buerhaus]
Invisible Oranges is streaming the entire Trembling And Shorn album from Portland, Maine-based extreme black/thrash metal trio SHABTI, founded by current/former members of Falls Of Rauros, Obsidian Tongue, Panopticon's live lineup, and more. The public streaming of the merciless new album strikes just days ahead of the record's release in cooperation with Last Mercy Emissions this Friday, the same day the band begins their Northeastern US tour dates with Churchburn and more.
SHABTI's second full-length, Trembling And Shorn was tracked by Todd Hutchisen at Acadia Recording Company, mixed by Dave Kaminsky at Studio Wormwood, mastered by Colin Marston at Menegroth, The Thousand Caves, and completed with grim cover art by Unexpected Specter.
With the advance album stream, Invisible Oranges offers an in-depth review of the record, offering in part, "Without exception, each song on Trembling and Storm represents an unprecedented hybrid between tech-death and raw, unadulterated 1990s black metal: emulating the primal attitude and performance techniques of the latter – such as whirlwind blast beats and tremolo riffs played in hellish diminished tonalities – through the sprawling, deeply layered structures and crystal-clear production of the former, Shabti sacrifice none of their savage dissonance in delivering these six precise, majestic, and extremely progressive songs. In terms of ferocity and technique, this record pulls no punches. A venomous, acerbic demonstration of fine-tuned vitriol, it slithers and writhes through its 42 minutes with uncompromising intensity.
Stream SHABTI's Trembling And Shorn early only through Invisible Oranges at THIS LOCATION.
Trembling And Shorn will be released this Friday, March 22nd in a limited run of 300 CDs and through all digital platforms. Preorders are posted HERE.
SHABTI will be on tour beginning the day of the album's release, joining Providence death/doom outfit Churchburn and Syracuse-based noisecore act Fed Ash, with Scaphism, Unearthly Trance, Sunken Cheek, Haxen, and others also playing on select dates. The tour ends March 30th with a hometown show in Portland with funeral doom lords Evoken, Churchburn, and Fed Ash. The tour flyer was designed by Ethan McCarthy of Primitive Man/Cool Ghoul/Many Blessings.
SHABTI Tour Dates:
3/22/2019 O'Brien's Pub – Allston, MA w/ Churchburn, Scaphism, Upheaval
3/23/2019 Saint Vitus Bar – Brooklyn, NY w/ Churchburn, Unearthly Trance
3/24/2019 Kung Fu Necktie – Philadelphia, PA w/ Churchburn
3/25/2019 The Depot – Baltimore, MD
3/26/2019 Basement Transmissions – Erie, PA
3/27/2019 Bug Jar – Rochester, NY
3/28/2019 Spark Art Space – Syracuse, NY w/ Fed Ash, Sunken Cheek, God of Gaps, Kalki
3/29/2019 Machines With Magnets – Pawtucket, RI w/ Churchburn, Haxen, Hell Bent, Fed Ash
3/30/2019 Geno's Rock Club – Portland, ME w/ Evoken, Churchburn, Fed Ash [info]
SHABTI has been steadfastly crafting their brand of brooding, technical, black/death metal since emerging from the thaw of the Maine winter in 2008, eschewing gimmicks, trends, and posturing, in favor of focusing on more direct sonic pursuits. Subsequent years saw the release of two demos and the 2013 full-length, Paracusia. After several years and permutations, in 2015 the lineup finally coalesced to feature Ray Capizzo (Falls Of Rauros, Obsidian Tongue, Feral, Panopticon live) on drums, Brendan James Hayter (Obsidian Tongue) on bass, and founding member Rob Cook on guitar and vocals. Over the years, SHABTI has played many live shows throughout the Northeastern United States with bands such as Absu, Today Is The Day, and Primitive Man.
SHABTI's long-awaited second full-length Trembling And Shorn deploys forty-two minutes of precisely calculated and savagely executed blackened death, a gauntlet of technical razor wire riffs delivered with the percussive force of an armada of warships, the band's influences of Dissection, Death, Morbid Angel, and Carcass boiling just below the surface at every turn. Trembling And Shorn is a blistering album fans of Absu, Aura Noir, Marduk, Ceremonial Castings, 1349, and Watain should hear.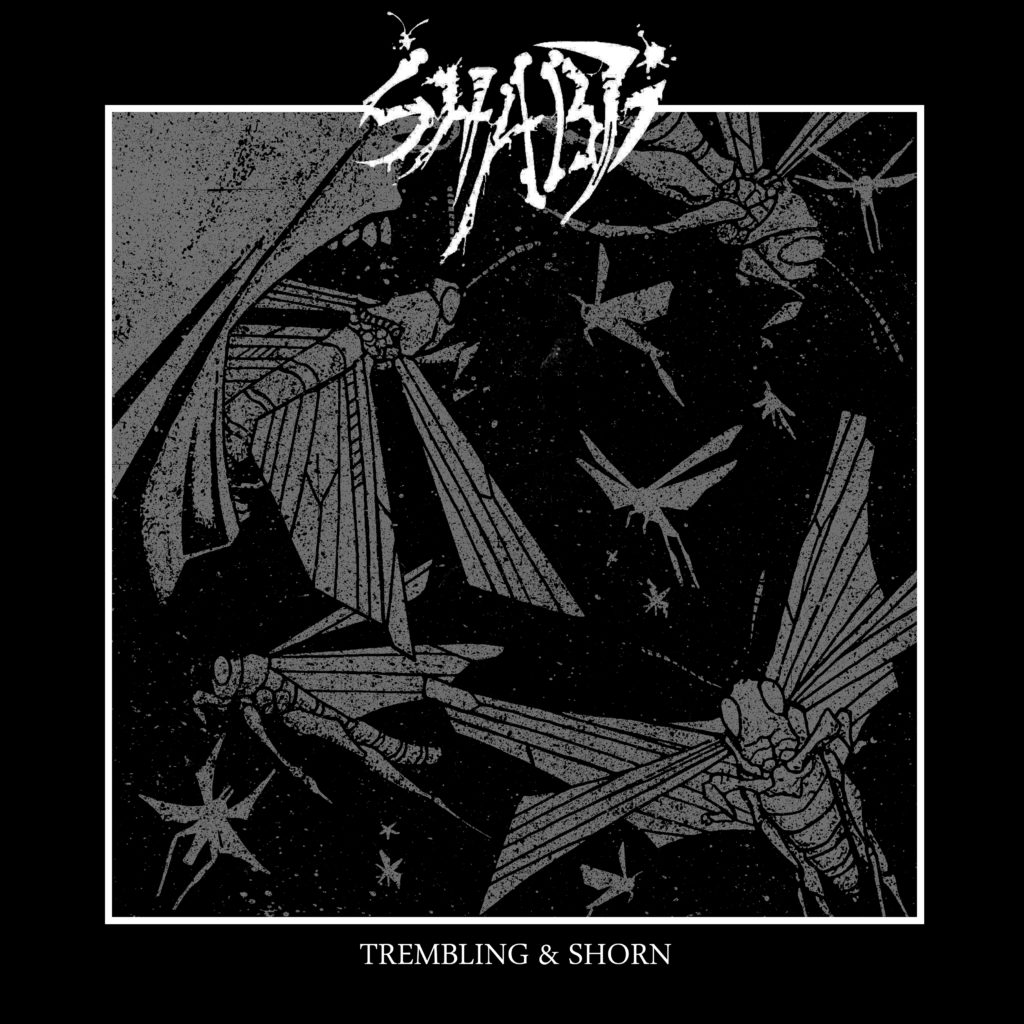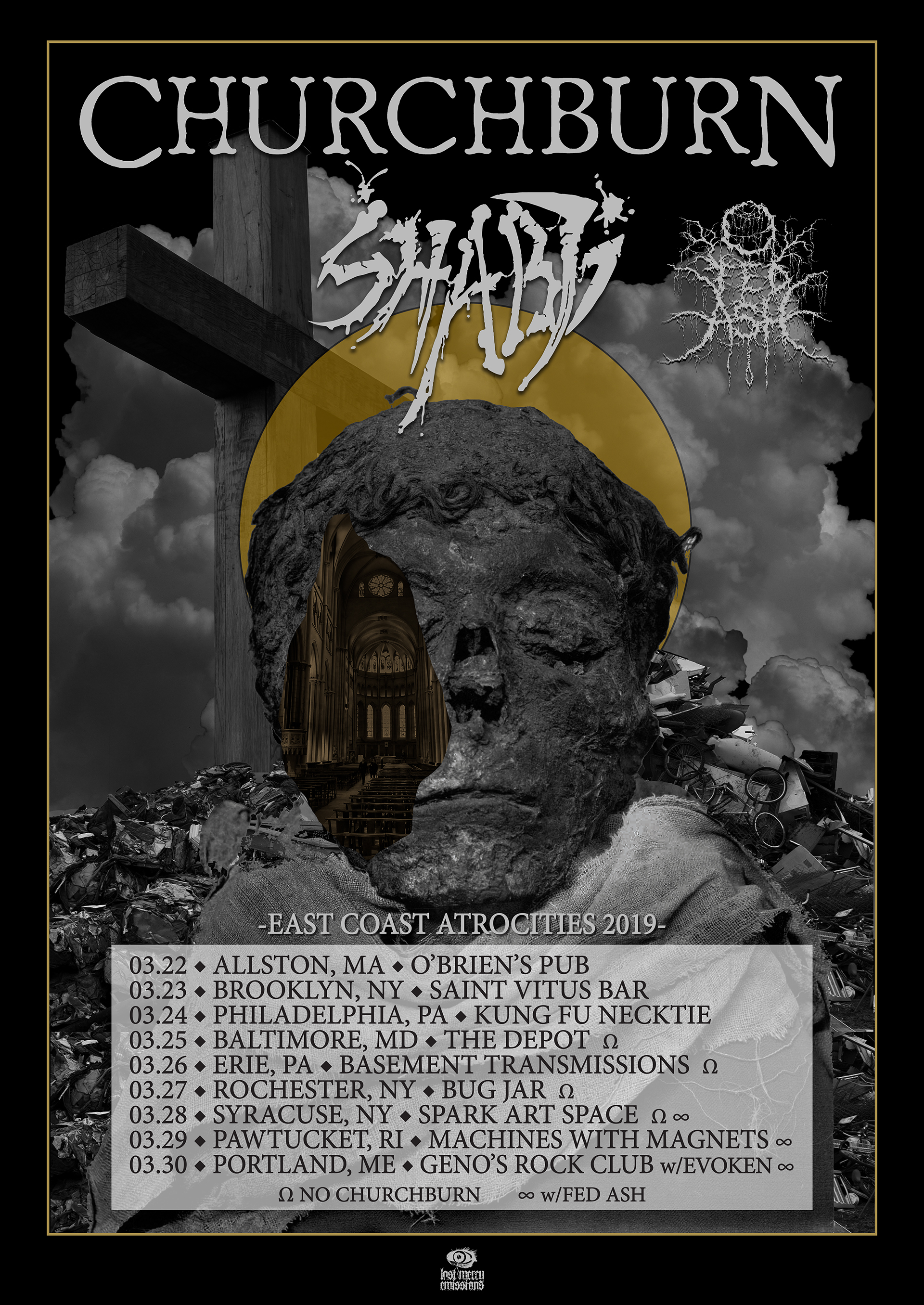 https://www.facebook.com/metalshabti
https://shabti.bandcamp.com
http://facebook.com/lastmercyxiii
https://www.instagram.com/last.mercy.emissions