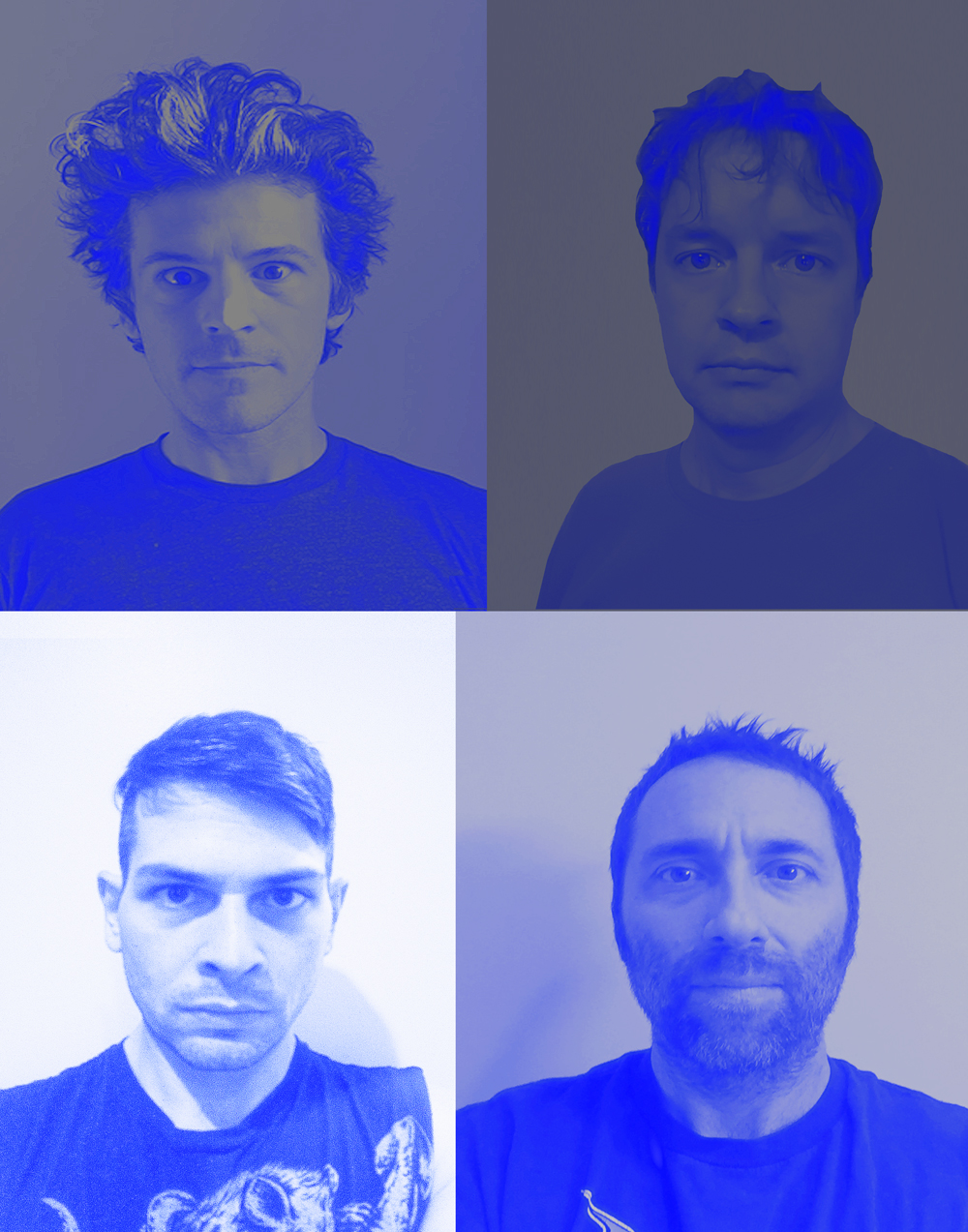 The unclassifiable lunatic collective SEE? – formed by current/former members of Netherlands, Spacehog, Bangladeafy, Pseudo/Sentai, Cibo Matto, Seabrook Power Plant, Needle Driver, Die Trommel Fatale, Joan As Police Woman, Bassoon, Sugarlife, and more – is now streaming their entire Lighteninging On Your Thames album, days ahead of its release through Nefarious Industries this Friday.
Lighteninging On Your Thames is now playing in its entirety at New Noise Magazine RIGHT HERE.
Offers SEE?'s Timo Ellis (Netherlands, ex-Spacehog, etc.) of the album, "Ok, here she is, the whole dystopian caboodle; for maximum impact, feel free to dose on cheap mescaline (*actually you oughta just do that anyway, as it is Wednesday, etc.) DIG! PEAAAAAACE!!!"
Nefarious Industries will unleash SEE?'s Lighteninging On Your Thames digitally on December 23rd.
Decibel Magazine issued, "Rest assured, when you click play, the sounds you hear aren't your computer melting down – they're the sounds of Nefarious Industries supergroup SEE?'s upcoming album, Lighteninging On Your Thames… In some sections, SEE? are funky and grooving. In others, they maintain the groove but go heavier. And some moments… sound like hearing colors while talking to a robot." Metal Insider concluded, "It's pretty rare that you hear a song or band that's uncategorizable… Lighteninging On Your Thames… certainly qualifies as hard to explain in just one sentence. Just hearing the bands attached to it will give you an idea of how experimental and strange the music contained within it."
SEE? is a spontaneous supergroup featuring drummer/vocalist/producer Timo Ellis (Netherlands, Cibo Matto, ex-Spacehog, Joan as Police Woman), bassist Jon Ehlers (Bangladeafy, Pseudo/Sentai), guitarist Brandon Seabrook (Seabrook Power Plant, Needle Driver, Die Trommel Fatale), with additional keyboards by Stuart Popejoy (Bassoon, Sugarlife). An exuberant and explosive testimony to their collective intensity, ferocious skill and wild imagination, Ellis recorded the basics for Lighteninging On Your Thames in an evening and then mercilessly tweaked it over the next few weeks at the Williamsburg Garage, after which it was mixed and mastered by Ron A. Shaffer at Atlantic West Studios, and finalized with art by Ellis. Simply put, this is an unremitting thrill salad of joy, angst, brains…and a massive fucking heart.
https://www.facebook.com/seebandnyc
https://soundcloud.com/timoellismusic
http://www.facebook.com/NefariousIndustries
http://www.nefariousindustries.com
http://www.twitter.com/NefariousInd