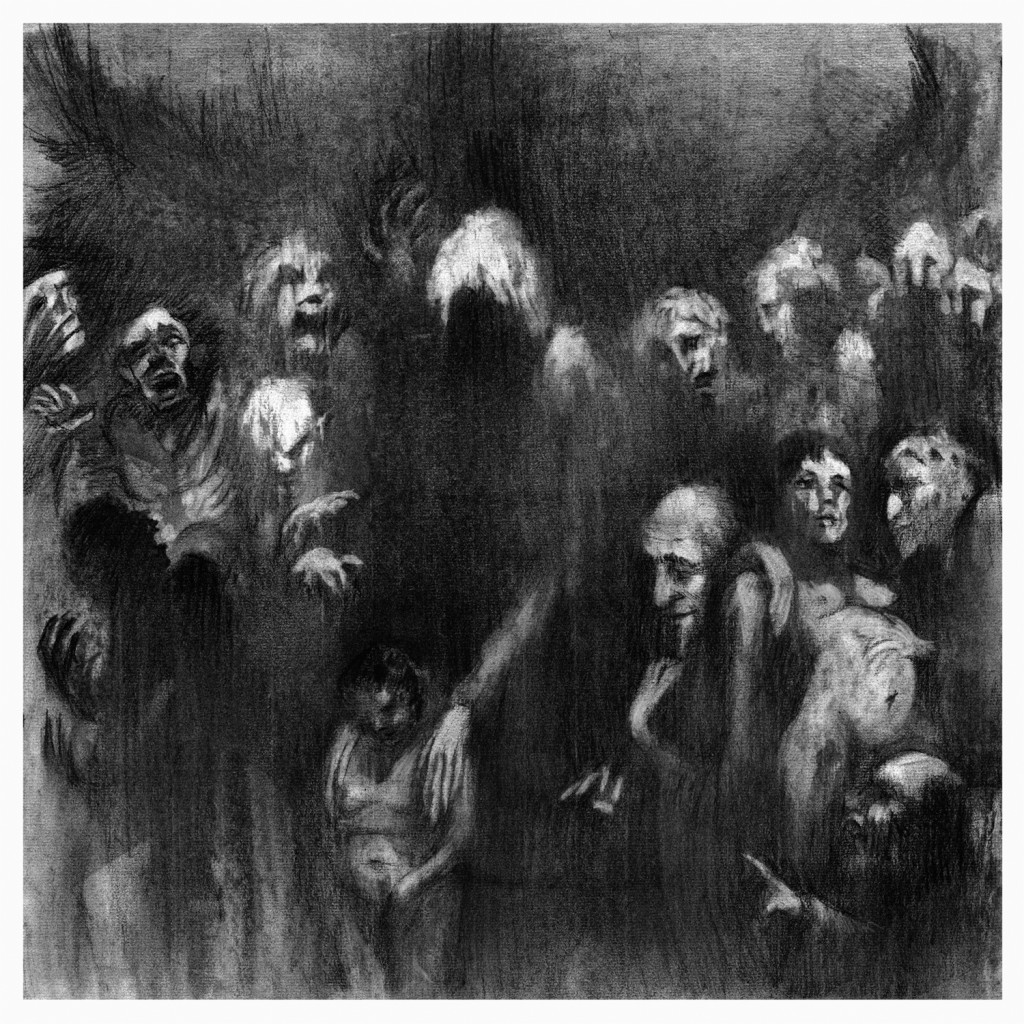 Greek hardcore crew SARABANTE has announced the completion of their second LP, Poisonous Legacy, confirmed for release through Southern Lord this Summer, the album taking their tense, foreboding sound found on their prior recordings to new lows, mirroring and capturing the anguish of their native country.
SARABANTE was formed in Athens in late 2006, and during the Summer of 2011 they released their first album, Remnants. The LP was released by Sara Records, the band's own label, followed by a limited edition CD through Southern Lord Records. This was followed by an Eastern European tour and numerous local live shows, as well as 2013's Έρμαια Των Καιρών / Under The Shadows, a 7″ EP via Man In Decline Records.
Heavily influenced by oppression and trying to withstand the ongoing crisis in their home country, SARABANTE's new anthems are forged in times of extreme austerity, which has without doubt blackened their focus. As a result, the music on Poisonous Legacy is darker, filthier, more sincere. and more destructive than before. Poisonous Legacy was mastered by Brad Boatright (Sleep, Nails, Obituary) and will be released on Southern Lord, June 10th. The track listing and cover artwork have been unveiled, and audio samples and further information will follow in the coming weeks.
Poisonous Legacy Track Listing:
1. All That Remained
2. A Day With No Sun To Rise
3. In Deceit Times
4. Eternal Complacency
5. Mass Grave
6. Ruination
7. Ισοβιοσ Φοβοσ
8. Forwarned Epilogue
9. Mneme's Amaurosis
10. Black Thorns
11. Αιωνια Πληγη
12. Παγιδευμενοσ
http://www.facebook.com/sarabante
http://sarabante.bandcamp.com
http://www.southernlord.com
http://southernlord.bandcamp.com
http://www.facebook.com/SLadmin
http://twitter.com/twatterlord