"It accomplishes discomfort via shots of faces battered, appendages restricted, and shoulders dripped with what appears to be hot wax" — Decibel
Decibel Magazine is currently hosting the visual companion to the track "Year Of The Fly" from Chicago noise rock trio SALVATION. The tune comes by way of the album of the same name, released late last month via Forge Again Records.
Issues director/producer Katie Bellamy of the disquieting black and white clip, "When approaching this video, I wanted to make sure that I truly captured a visual representation of SALVATION's raw and delectably chaotic sound. While drawing some inspiration from early '90s alternative videos, we came up with a concept that was cohesive with the direction of the album and titular song. We wanted the audience to feel uncomfortable and isolated, so my DOP (Michael Tilly Parks) and I worked on different ways to manipulate the images in camera to convey that. In the end, it blossomed into a tale of the inherent loneliness that we all feel in modern society, and the vices that we use to combat it."
Adds Decibel, "The title track, now accompanied by a video, kicks off with a one-two count before a steady climb. The space afforded by the band's relative compactness allows the bass to build while a key noise element, feedback, stretches. The resultant workout runs through exercises that touch on trio peers past and present: Whores, Unsane, The Melvins, and Nirvana… It's a full flex of the musical muscles of mayhem. The goal with the video was similar. It accomplishes discomfort via shots of faces battered, appendages restricted, and shoulders dripped with what appears to be hot wax."
Read more and view SALVATION's "Year Of The Fly," courtesy of Decibel Magazine, at THIS LOCATION.
Captured at the famed Electrical Audio Studio in Chicago with engineer Mike Lust and mastered by Carl Saff at Saff Mastering, Year Of The Fly is a beautifully raw recording rife with crushing noise punk that takes sudden turns into unexpected but welcome heady realms. Opening with the brutal grind of "Slit My Throat," the album unfolds into new and unexplored realms. From the damaged, pensive, acoustic cut "Failure," to the spooky, minimal organ drones of album closer "Delusions And Grandeur," Year Of The Fly is undeniably a smasher front-to-back, the sound of a band at the height of its power.
Year Of The Fly is available now on CD, LP, and digital formats. For orders, visit the Forge Again Records site at THIS LOCATION or Bandcamp HERE.
SALVATION, who recently wrapped up a short tour of the Northeast and Midwest, will take to the streets again this January. See confirmed dates thus far below.
SALVATION Live:
1/04/2020 Ian's Party – Chicago, IL
1/05/2020 TBA – Champaign, IL
1/06/2020 Pagan Mom House – Memphis, TN
1/07/2020 Highland Tap Room – Louisville, KY
1/08/2020 PK's Bar – Carbondale, IL
1/09/2020 Wittier – Tulsa, OK
1/11/2020 Lost Well – Austin, TX
Initially the solo project of vocalist and guitarist Jason Sipe in St. Louis, SALVATION became the trio it is today four years ago when Sipe moved to Chicago and linked up with a pair of punk and hardcore stalwarts: bassist Victor Riley and drummer Santiago Guerrero. Combining the relentless rhythms of Melvins with the fried melodic sense of Bleach-era Nirvana, SALVATION explodes like a deranged blast from the past, still sounding fresh and exciting, no matter how indebted to the glory days of noise rock they are.
"It's been four years and two albums… and the group's classic Sub Pop meets AmRep noise rock (with a touch of classic heavy metal thrown into the mix) has built up into a lean and mean beast of an operation." – No Echo
"SALVATION's new full-length, Year Of The Fly, kicks off with the densely agitated cacophony of 'Slit My Throat' and only goes downhill (quite delightfully) from there!" — Chicago Reader
"On their new LP Chicago noise rock trio SALVATION channel Jesus Lizard at their most unhinged and free-wheeling, while also giving a big nod to Nirvana "In Utero" in regards to its most ham-fisted moments. At least on the first half of the record anyway. By the midway point a couple completely out-of-place pieces emerge…" – Hanging Hex
"If you like your noise tinged with some punk, sludge, and old school heavy metal vibes then you are in for a treat… The record is raw and unrelenting overall but has a few calmer, somber moments peppered throughout, like the track 'Palinopsia,' which leads into the pensive acoustic track 'Failure. Year Of The Fly is a good mix of the heavy and the somber, the accessible and the experimental…" — Toilet Ov Hell
"Year Of The Fly hits on every level, from the lively pain of opener 'Slit My Throat' to the melodically inclined instrumental closer 'Delusions And Grandeur.' The entire record lives on the end of the plank, ready to jump ship at each breathtaking moment. With only a few gasps for air, the breakneck pace leaves little to question in their intentions, as SALVATION leaves you without a single drop of their namesake healing faith. Just balls to the wall noise rock satisfaction at every turn." — Chicago Crowd Surfer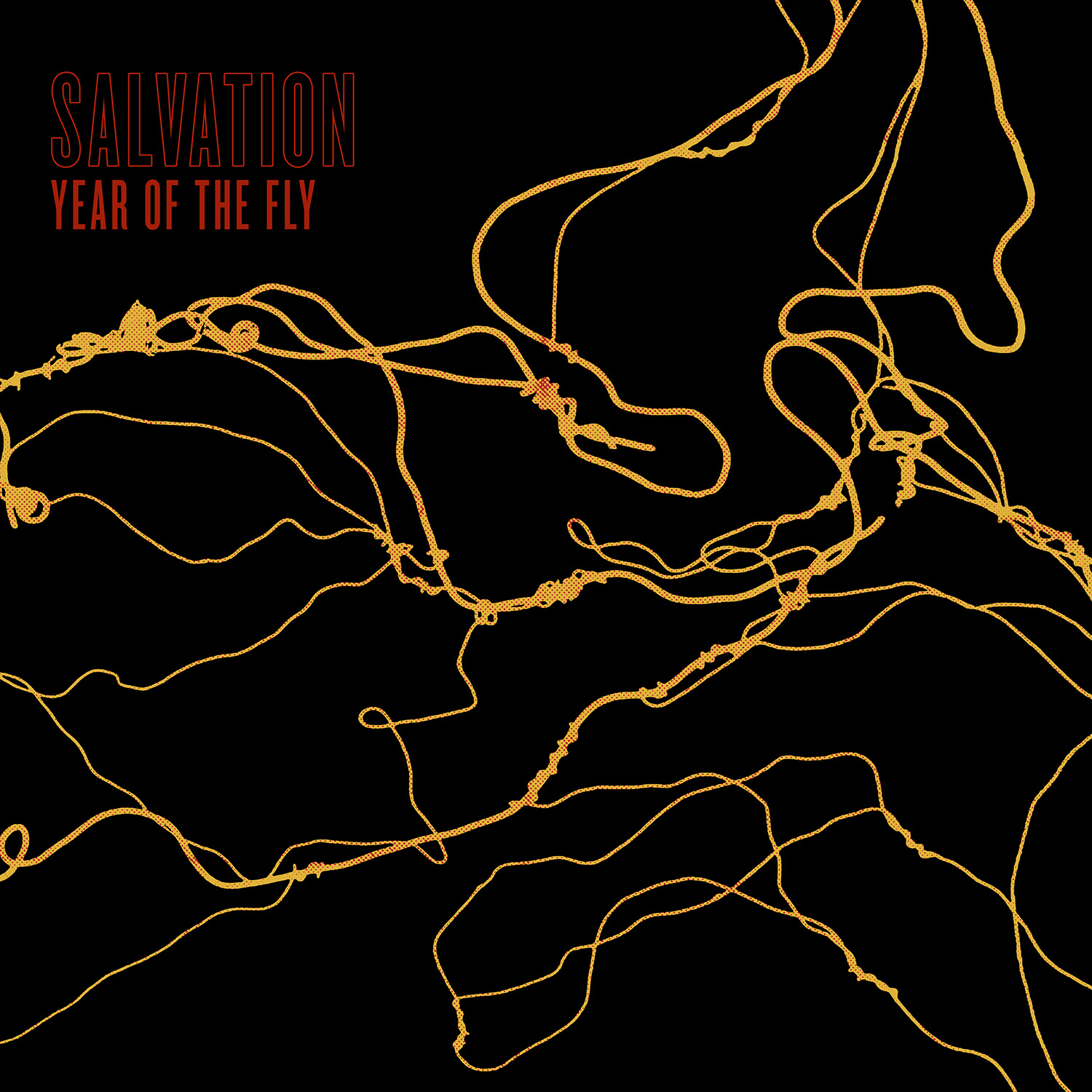 http://www.forgeagainrecords.com
http://www.facebook.com/forgeagainrecords
http://www.twitter.com/ForgeAgain
http://www.instagram.com/forgeagainrecords
http://www.salvationbandchicago.com
http://www.facebook.com/salvationrockandroll
http://www.instagram.com/salvationchicago