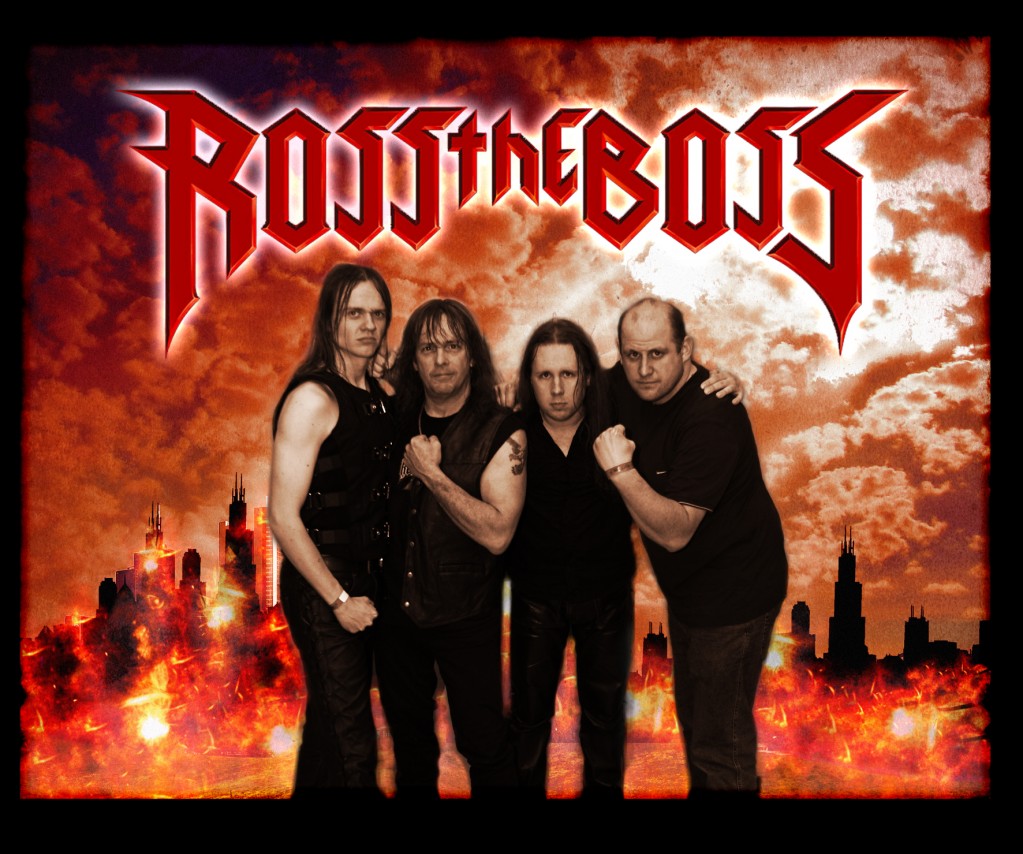 Power metal rockers ROSS THE BOSS — featuring Ross The Boss of Manowar and Dictators fame — have several American shows happening this week! The band will be headlining the Midweek Mayhem show this Wednesday, which is the pre-party for the annual Progpower USA Festival in Atlanta, Georgia. This special concert will also feature Scott Columbus also of Manowar fame performing with RTB!
The band then heads to upstate New York the following day to headline a shows at Fusion, and the following day in Allston, Massachusetts. The festivities come to a culmination this Sunday with a headlining ROSS THE BOSS performance at the Duff's Bar sponsored Thunderfest 2010 in New York City.
ROSS THE BOSS East Coast USA September 2010 Concerts:
9/08/2010 The Loft – Atlanta, GA @ Progpower USA Pre-Party w/ Vangough, Seven Kingdoms
9/09/2010 Fusion – Syracuse, NY w/ Seventh Calling, Titanium Black, Trial By Fire
9/10/2010 O'brien's Pub – Allston, MA
9/12/2010 Bowery Electric – New York, NY w/ Magus Beast, Ravage, Martyrd, Horrifier. Seventh Calling, Made Again
Ross has been captivating rock and metal fans since the early 70's. Originally as a member of The Dictators, he is best known for his work as co-founder of Manowar. As the band's main songwriter and guitarist, his work can be found on Manowar's first six albums. After releasing the first official ROSS THE BOSS album New Metal Leader in 2009, AFM Records will release the second full-length from RTB stateside on November 9th. More info on the album's unveiling will be announced in mere days.
In North America contact Earsplit with all press coverage and inquires for ROSS THE BOSS.
http://www.ross-the-boss.com
http://www.myspace.com/newmetalleader
http://www.afm-records.de
http://www.myspace.com/afmrecordsgermany