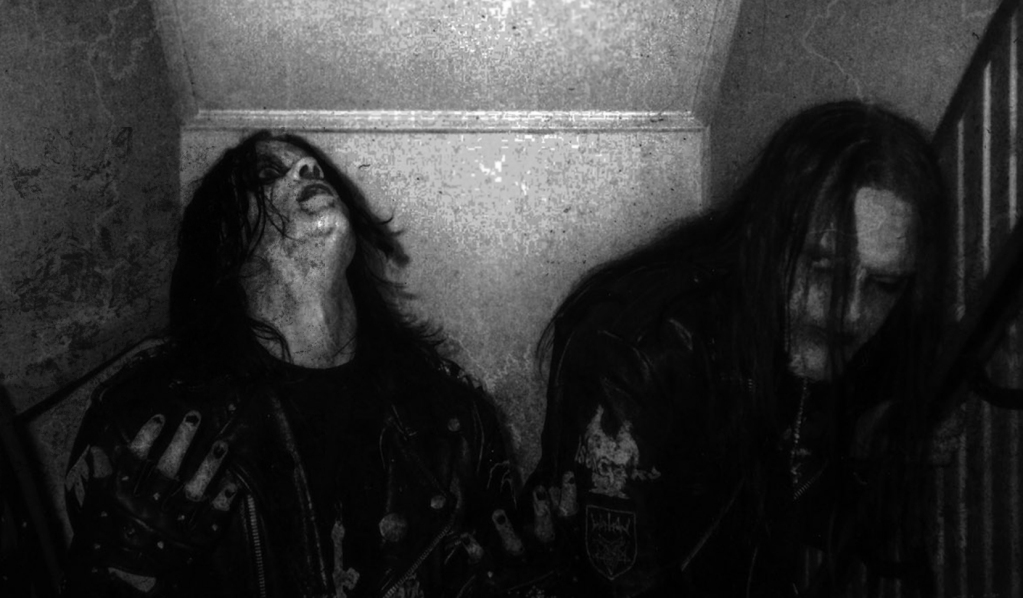 Hidden from light in the depths and chambers of mysticism and woe until now, the I Am EP from now-defunct Swedish occult black metal force ARMAGEDDA is finally upon us. This duo, originally known as Vokermord, released three full-length albums and a handful of demos and EPs throughout their relatively short existence. These monuments are among the purest representations of true Scandinavian black metal. ARMAGEDDA released their third album in 2004, before leaving this world in anger. Members went to play in such bands as Lik, Whirling and Lonndom.
This special EP contains four never-before-released tracks including the song "I Am" which was previously performed during the Marching Towards Christian Extermination Tour in 2002. Raw, consuming, northern black metal full of snarling melodies and raspy vocal elegies of death; a true black iron fist in the face of humanity and light! The EP clearly ties the bonds between the raw, grisly early works of The Final War Approaching and Only True Believers and their Ond Spiritism: Diaefvulens Skalder swansong. For ARMAGEDDA diehards and devout listeners of raw Swedish black metal! Hail the Northern Destroyers of faith and life!
I Am Track Listing:
1. Den Skrivna Eskatologin
2. De Vanhelgade
3. I Am
4. Cold Eon
I Am will be released via Eisenwald/Nordvis in North America September 6, 2010.
"Its four tracks gallop along at a mid-pace, offering depressive and painful tones as well as majestic and darkly empowering ones. It's all a wondrous excursion into a unique realm with a feeling of discovering something unexplored and untainted." — Slug
"…engrossing and further proof that traditional BM can thoroughly penetrate." — Zero Tolerance
" I Am should be an offering to satisfy even the most staunch black metal purist." — Maximum Metal
"For the followers of cult black metal releases, I Am is as good as you can get to hear rawness and dissonance like in the good old days. The EP's production is very low-fi, this accentuates the overall aural experience presented by the 4 songs on this little gem. If you are a true black metal fan, this EP cannot be missing from your collection." — Infernal Masquerade
"…a bittersweet, melancholy slab of grimness that is essential for intense black metal followers to own, be they fans of Norwegian, Swedish, United States, or any other regional black metal. It transcends borders, offering its message of hate for all things for everyone to take, hold, and worship." — Funeral Rain
"The vocals are sorrowful, angst-filled rasps not unlike what you'd hear in Weltmacht…" –– The Metal Crypt
http://www.myspace.com/armageddaonline
http://www.eisenton.com
http://www.myspace.com/eisenwald