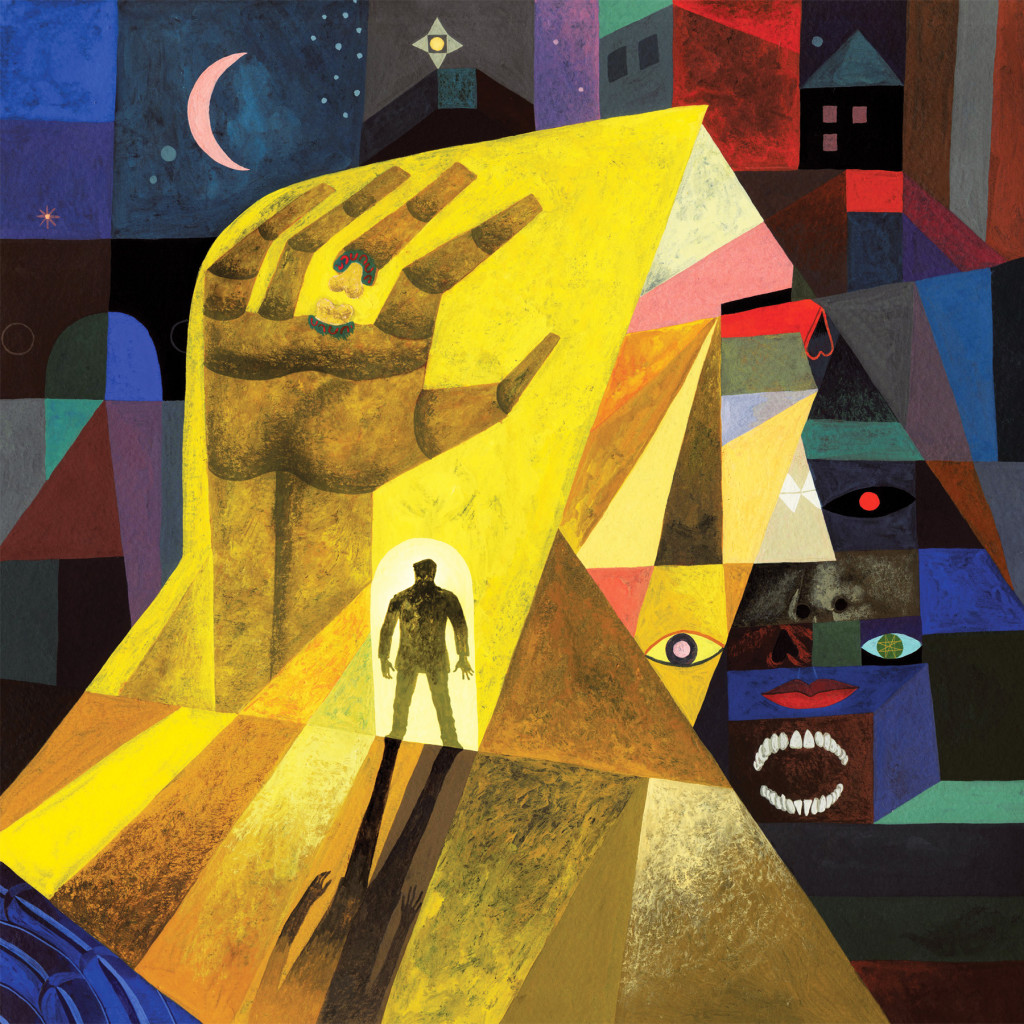 Next Friday, Cadabra Records will issue their deluxe spoken word adaptation of ROBERT W. CHAMBERS' The Yellow Sign — the cult classic which inspired the acclaimed HBO series, True Detective. The captivating story is here scored by Maurizio Guarini of Goblin.
Preceding its release, a new audio sample of The Yellow Sign has been hosted at Cryptic Rock; explore the passage RIGHT HERE.
Also see a brief new trailer for The Yellow Sign LP HERE and an earlier audio sample at Dread Central HERE.
Cadabra Records adaptation of ROBERT W. CHAMBERS' The Yellow Sign is recited by filmmaker and actor, Anthony D. P. Mann, and features a vivid and haunting original score composed by Maurizio Guarini of Italian prog/horror ions, Goblin. The album features a twelve-page booklet with new liner notes by weird fiction scholar, S. T. Joshi, and original art by Alan Brown. The direct version is housed in deluxe heavy weight gatefold tip-on jacket, includes an 18″ x 24″ promotional poster, and features exclusive centerfold art only for this edition.
The LP sees release next Friday, July 21st; find preorders for the yellow marble LP as well as the "Eyes of the Night-Watchman" variant limited to 150 copies at Cadabra Records' webshop RIGHT HERE.
ROBERT W. CHAMBERS (1865–1933) is the very embodiment of the cult writer. Although in his day he was an immensely popular author of historical and romance novels, he is today remembered for a handful of books he wrote early in his career–books that powerfully fuse mystery, supernatural horror, and psychological aberration into a uniquely unnerving amalgam. The pinnacle of his achievement in this realm is The King in Yellow (1895), a title that has covertly inspired generations of horror writers, beginning with H. P. Lovecraft. When Nic Pizzolatto, creator of the television show True Detective, revealed that he was inspired by CHAMBERS, Lovecraft, and other weird writers, CHAMBERS was the beneficiary of a mini-boom–just about the last thing its author would have expected for work that he appeared to repudiate after he had capitulated to the sirens' song of bestsellerdom.
Best known as keyboard player of the prog band Goblin, Maurizio Guarini is a composer, arranger and multi- instrumentalist. Born in Rome, Italy in 1955, his music exploration went through prog, jazz-rock, fusion, and since joining Goblin in 1975, he has worked on hundreds of film scores and studio/live productions, including soundtracks for cult classics like Suspiria, the European release of Dawn Of The Dead, and much more. Guarini relocated to Canada in 1999, and has been recently touring worldwide with Goblin. He released his first solo album in 2013, and is currently working on a new solo project.
Anthony D.P. Mann is a Canadian-based filmmaker and actor with five feature films and a lifetime of stage and radio to his credit. In roles ranging from Count Dracula and The Phantom Of The Opera, to Ebenezer Scrooge, his love of the classics is evident in his work. He is delighted to be lending his voice to a series of releases with Cadabra Records.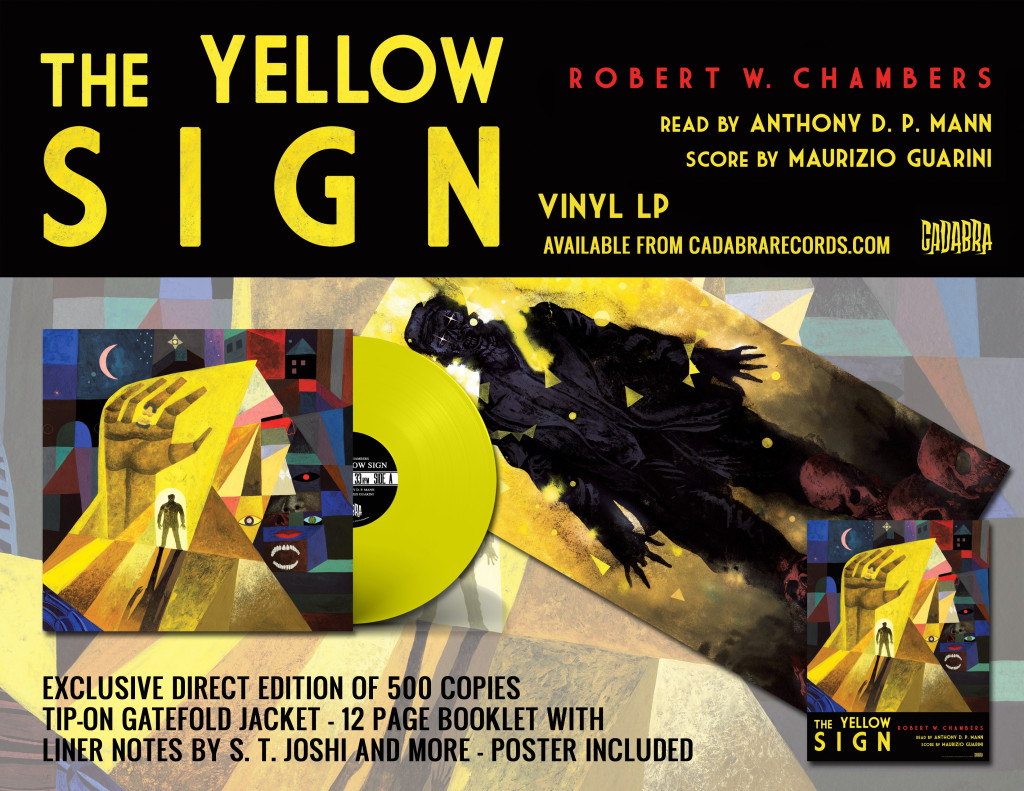 http://www.facebook.com/cadabrarecords
http://www.cadabrarecords.com
http://www.twitter.com/cadabra_records
http://www.instagram.com/cadabrarecords