[photo by Nicole Skinner]
New Jersey's RISK RELAY — now just over a week from releasing their fourth full-length, As We Descend, through Nefarious Industries – offer a new preview of the record with, "The Meeting," through a premiere of the song at New Noise Magazine.
The theme of As We Descend is inspired by the late nineteenth-century science fiction novel by John Uri Lloyd, Etidorhpa, which depicts the story of a man banished to an alternate world within the center of the Earth. Offers RISK RELAY with the new single, "The Meeting" is the story of the restless mind of Llewellyn Drury, alone in his 1850s Cincinnati apartment, trying to find meaning through a dimly lit library of ancient texts as choking clouds of coal soot exhale against his window panes. The feeling of complete isolation descends like the creeping city murk but a restless mind conjures a white bearded phantom to impart the secrets of hidden science."
Tune in to New Noise Magazine to stream RISK RELAY's "The Meeting" RIGHT HERE.
Also hear the previously-released "My Weight Disappearing" at Metal Insider HERE.
Closing a three-year gap between releases, RISK RELAY sought out new inspirational energy and direction for the creation of this new concept recording. As We Descend was recorded between March and June of 2016 in full analog to 2″ tape, engineered by RISK RELAY drummer Brian Buccellato at his own Volume IV studio in New Brunswick, and mastered by Alan Douches at West West Side. The ideas communicated in John Uri Lloyd's Etidorhpa reflect into the lyrics and theme of As We Descend, as well as its cover artwork by Bryan Elkins.
As We Descend will see release through Nefarious Industries next Friday, November 18th on all digital platforms as well as 180-gram 12″ LP, with 200 copies on white vinyl and 220 copies on black. Preorders are posted HERE.
RISK RELAY continues to book new shows in support of As We Descend, including a set on November 19th in Highland Park, a live radio performance on Rutgers' WRSU's Overnight Sensations on December 9th, and a record release show in Jersey City on December 10th, with more shows to be announced shortly.
RISK RELAY Live:
11/19/2016 Pino's – Highland Park, NJ w/ Black Wine, Secretary Legs
12/09/2016 WRSU FM – New Brunswick, NJ *Overnight Sensations live set
12/10/2016 The Hive – Jersey City, NJ *record release show w/ Twin God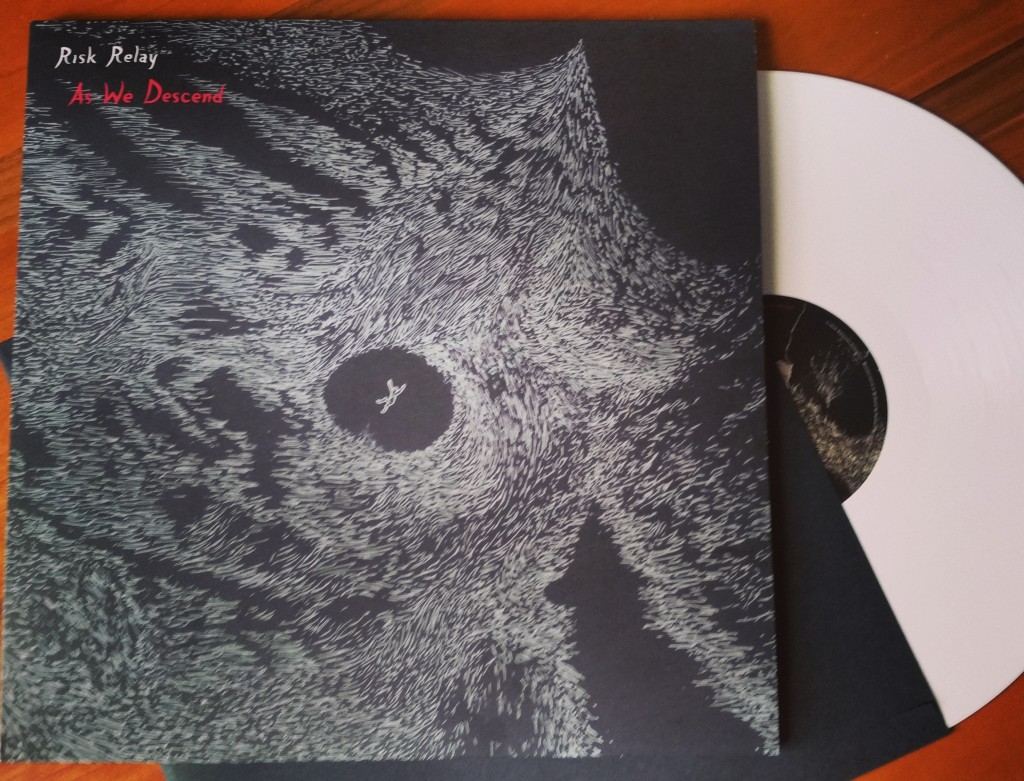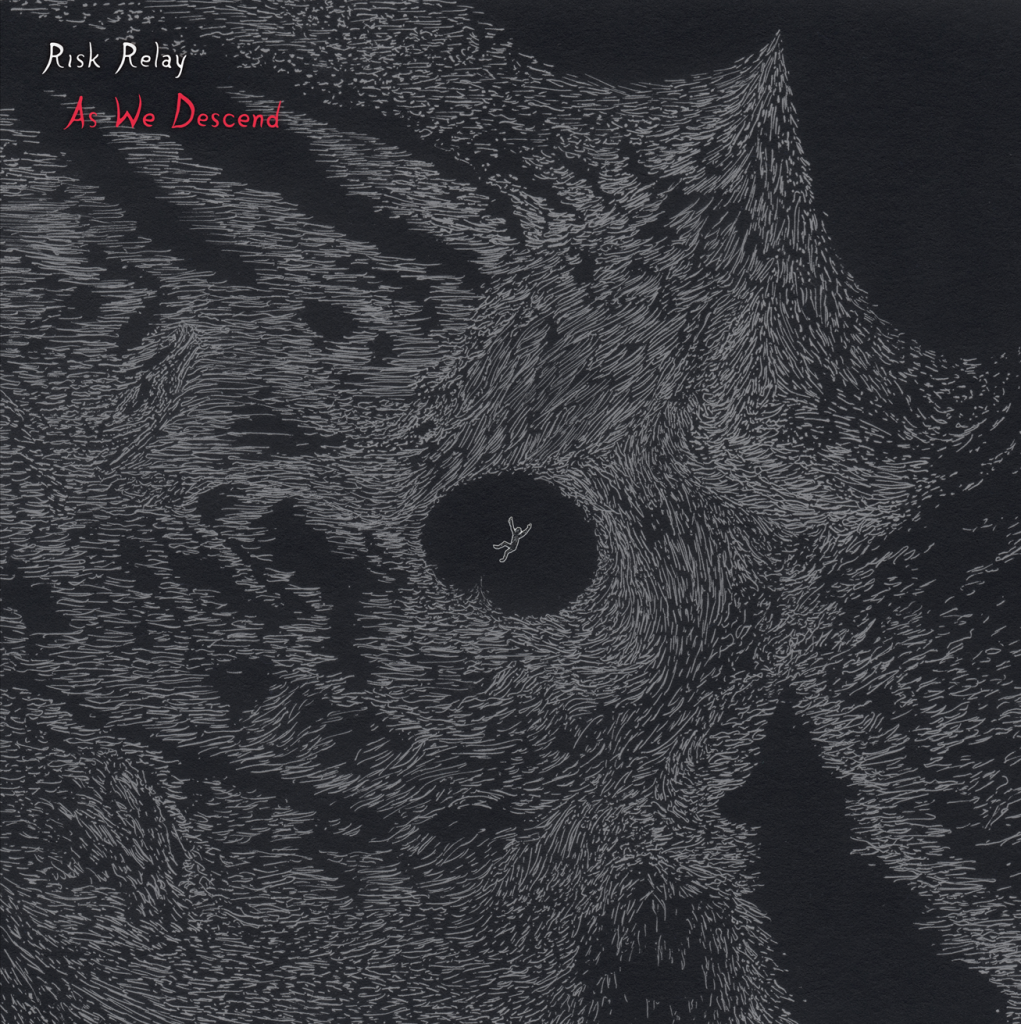 http://riskrelay.bandcamp.com
http://www.riskrelay.com
http://www.facebook.com/riskrelay
http://www.facebook.com/NefariousIndustries
http://www.nefariousindustries.com
http://www.twitter.com/NefariousInd