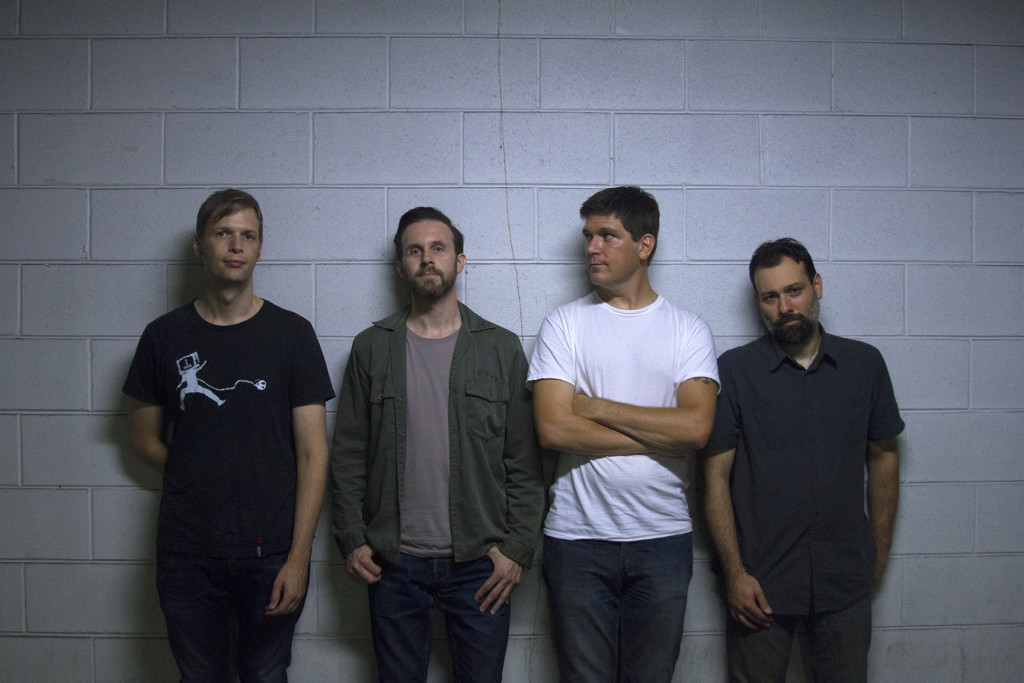 [photo by Gabrielle Dolceamore]
As We Descend, the conceptual and eclectic fourth LP from New Jersey-based RISK RELAY, is out this Friday through Nefarious Industries. Advancing the album's street date, Treble has hosted an exclusive stream of the entire sprawling release.
The theme of As We Descend is inspired by the late nineteenth-century science fiction novel by John Uri Lloyd, Etidorhpa, which depicts the story of a man banished to an alternate world within the center of the Earth. As We Descend was recorded between March and June of 2016 in full analog to 2″ tape, engineered by RISK RELAY drummer Brian Buccellato at his own Volume IV studio in New Brunswick, and mastered by Alan Douches at West West Side. The ideas communicated in John Uri Lloyd's Etidorhpa reflect into the lyrics and theme of As We Descend, as well as its cover artwork by Bryan Elkins.
Treble offers alongside the stream of As We Descend, "The previously released 'My Weight Disappearing' and 'The Meeting' showcased a mixture of Unsane-style brutality and Drive Like Jehu inspired post-hardcore rhythms. Today, however, Treble is premiering the album in its entirety, which is alternately pummeling and precise, menacing and meticulous. It's heavy, yet melodic, and maintains at least one tentacle in any number of heavy, noisy, intense styles."
Stream RISK RELAY's As We Descend at Treble RIGHT HERE.
As We Descend will see release through Nefarious Industries next Friday, November 18th on all digital platforms as well as 180-gram 12″ LP, with 200 copies on white vinyl and 220 copies on black. Preorders are posted HERE.
RISK RELAY will be supporting As We Descend live, including a show the day after its release, this Saturday, November 19th in Highland Park. The band has booked, a live radio performance on Rutgers' WRSU's Overnight Sensations on December 9th, a record release show in Jersey City on December 10th, and a show January 14th in Philadelphia, with more live actions being booked.
RISK RELAY Live:
11/19/2016 Pino's – Highland Park, NJ w/ Black Wine, Secretary Legs
12/09/2016 WRSU FM – New Brunswick, NJ *Overnight Sensations live set
12/10/2016 The Hive – Jersey City, NJ *record release show w/ Twin God
1/14/2017 HH Ranch – Philadelphia, PA
Closing a three-year gap between releases, RISK RELAY sought out new inspirational energy and direction for the creation of this new concept recording. While there is still a nod to the frenetic buzz of their earlier work, As We Descend showcases a very apparent evolution in RISK RELAY's songwriting and arrangements. The trademark dissonant guitar interplay from Ed Dailey and Mark Weinberg remains, as do the intricate, syncopated rhythms, brought by Buccellato's drumming and Steve Bumgarner's basslines. Dailey's intelligent lyrics guide the listener on a journey through the abyss, reflecting the emotional distress of the book's main character, longing for both what he's seen and what remains to be seen. Some of the vocal effects were achieved by setting up mics in large, echoing staircases, and Buccellato deployed his feedback guitar technique on the song "My Weight Disappearing," which has been a staple of every album thus far. In the end, re-emerging from the subterranean, we encounter the band's most engaging collection of songs to date.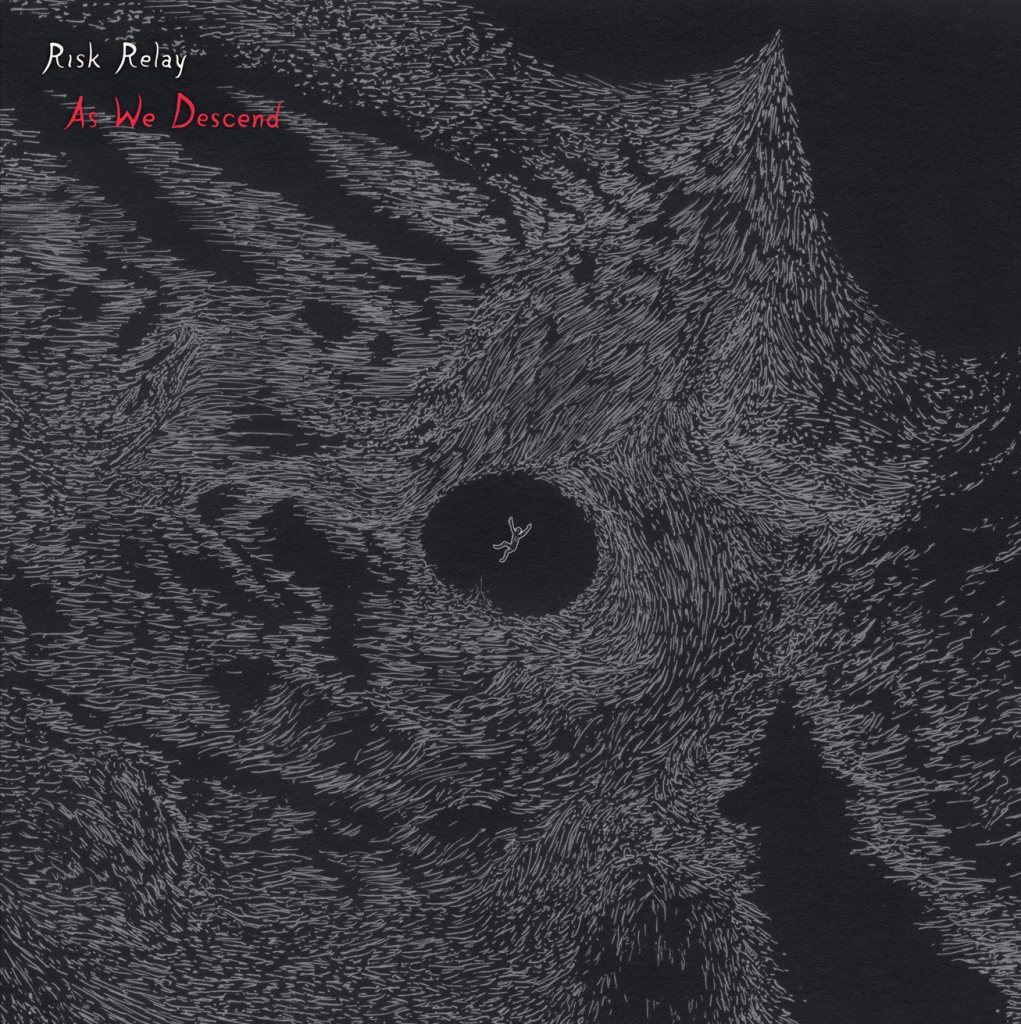 http://riskrelay.bandcamp.com
http://www.riskrelay.com
http://www.facebook.com/riskrelay
http://www.facebook.com/NefariousIndustries
http://www.nefariousindustries.com
http://www.twitter.com/NefariousInd