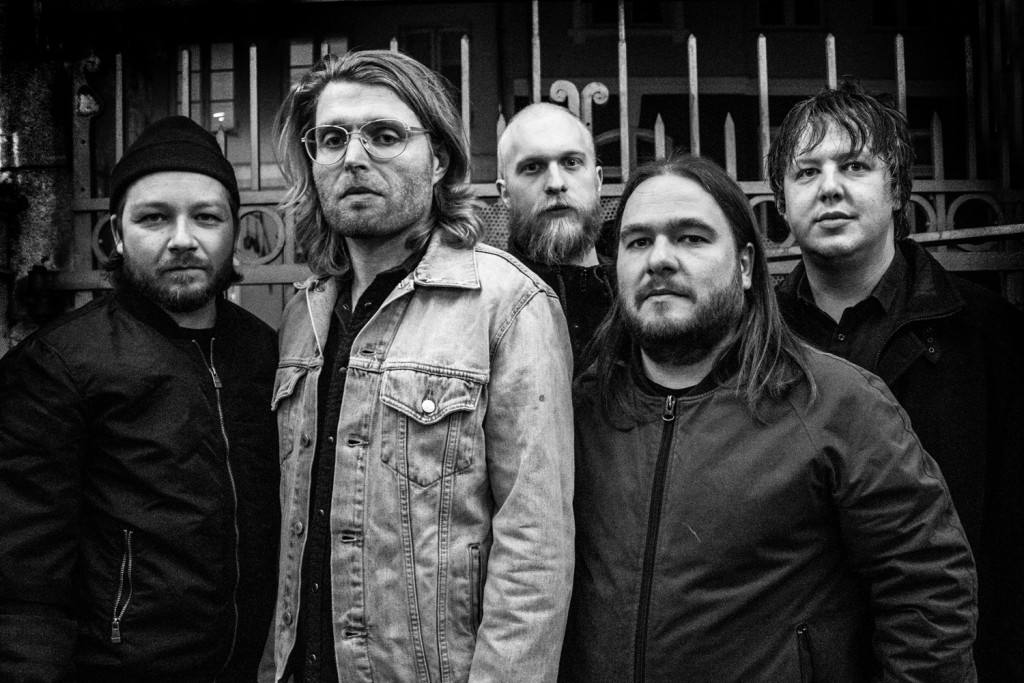 [photo by Lasse Høgh]
With the release of Copenhagen-based RISING's Oceans Into Their Graves out next week via Indisciplinarian, Metal Injection has premiered the video for the LP's opening track, "All Dirt."
The "All Dirt" video was directed by Palle Demant, a talented Danish director with experience from both music videos and documentaries, among which his rock n' roll documentary Born To Lose is his most known work. The video features claustrophobic, close-up shots of human features, highlighting the certain human path from birth to destruction, which is the prevalent theme of "All Dirt," as the song's chorus proclaims, "From all earth, like all birth, this way all dirt must go."
Leading US metal site Metal Injection has exclusively premiered RISING's new video, offering, "All Dirt' is a song that combines the absolute best riffing of heavier bands like Killer Be Killed and Mastodon, the doomy catchiness of Crypt Sermon, and the fuzzy retro-rock hooks of Uncle Acid and the Deadbeats. So really, what the hell reason do you have not to love this song?"
Watch RISING's video for "All Dirt" via Metal Injection at THIS LOCATION.
See the animated artwork video for "Old Jealousy" at Revolver Magazine HERE and a video documenting the Oceans Into Their Graves recording sessions HERE.
Oceans Into Their Graves will be released upon the masses next Friday, April 29th on 180-gram black virgin vinyl and download. US vinyl preorders are available through Earsplit Distro HERE and internationally via Indisciplinarian HERE.
RISING has recently been confirmed for a performance on July 2nd, at this year's Roskilde Festival in their native Denmark, one of the biggest festivals in Northern Europe, sharing the bill with acts such as Slayer, Sleep, Ghost, and Gojira. Prior to Roskilde, the band will play a release show on April 29th in Copenhagen, and more Denmark shows and a full European tour will be announced in the months to come.
RISING Live:
4/29/2016 Spillestedet Stengade – Copenhagen, DK *record release show w/ Orm, Fossils
7/02/2016 Roskilde Festival – Roskilde, DK w/ Slayer, Sleep, Ghost, Gojira
Since their 2008 formation, RISING has displayed relentless, crushing tones, fierce musicianship, and a strong sense for melody and songwriting, their sound slickly melding straightforward classic metal elements with the mammoth amplification and persuasion of upbeat sludge/doom metal. Those traits follow through on Oceans Into Their Graves — the first album since the band's revamping process following their 2013 Abominor LP — yet Oceans Into Their Graves also sees this new incarnation of the beast hungrier than ever, while the melodies soar with even more invigoration, their delivery greased to perfection and operating at full steam, resulting in the band's undeniably strongest album yet. Boasting nearly forty-five minutes of mega-infectious riff domination, the album was recorded by producer Jacob Bredahl (By The Patient, The Kandidate) at Dead Rat Studios in Aarhus, Denmark, mastered by Brad Boatright at Audiosiege (Sleep, Black Breath, Old Man Gloom), and bears cover artwork created by vocalist Morten Grønnegaard.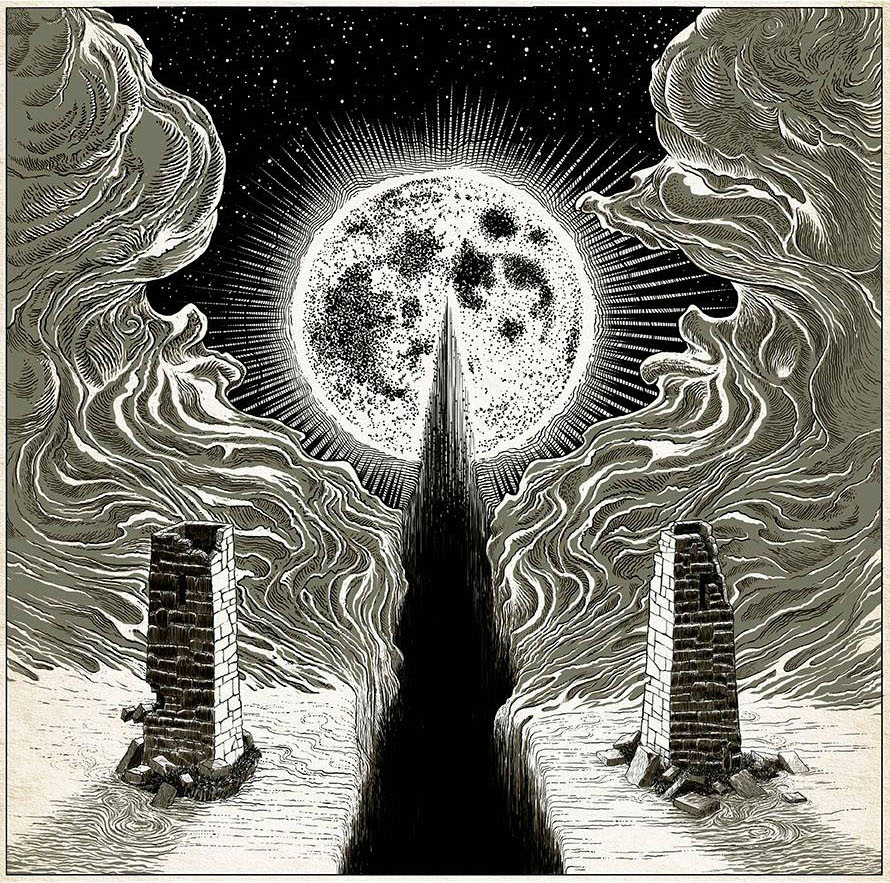 http://www.rising.bandcamp.com
http://www.facebook.com/risingdk
http://www.indisciplinarian.com
http://www.facebook.com/indisciplinarian
http://www.indisciplinarian.bandcamp.com
http://www.earsplitdistro.com