RINGS OF SATURN's remorseless, boundary-destroying third full-length, Lugal Ki En, has officially infiltrated the population and is now available worldwide through Unique Leader Records. The album invaded purchase points stateside on Tuesday and today sees its way into European outlets, amidst an inundation of floored reactions from media outlets and open-minded fans of technical, extreme metal.
A cataclysmic display of RINGS OF SATURN's most vicious, sci-fi obliteration yet, Lugal Ki En surges with nearly forty-five minutes relentless, cyber-infused deathcore destruction, based on a lyrical concept in which the Aliens wage war on the angels and demons of the universe after having conquered humanity. The album was produced by Brette Ciamarra at Studio 344 (Kamikabe, Those Who Fear, Trophies), and features conceptual art pieces by Mark Cooper of Mind Rape Art.
All of Lugal Ki En is now available for human consumption, streaming via YouTube RIGHT HERE.
A 3D video for "Senseless Massacre" is playing HERE, and a lyric video for "Unsympathetic Intellect" playing at HERE, both created by Alex T. Reinhard of Brutal Productions.
The LP version of Lugal Ki En comes in two limited edition color varieties — purple and four-color splatter — bound in a gatefold sleeve with a digital download card. Orders for the album via iTunes can be placed HERE, while CD and LP bundles are available HERE.
A week and a half after its release, RINGS OF SATURN will embark on their latest tour in support of the album, supplying guest support for As Blood Runs Black on their headlining The Ground Zero Album Release Tour, with additional invasions to be broadcasted in the coming weeks.
"Lugal Ki En is a refined and mature sounding Dingir. Speedy catchy riffs, fast beats, choppy transitions, and even some expressive timing is thrown in small segments enhancing specific qualities and making the entire album a rich experience… If technical extreme metal is a genre that you enjoy, there is no doubt Lugal Ki En will satisfy. 9/10" – Metal Injection
"The band add a lot more to this album with background noise and technical guitar playing that actually feels natural this time around and not random wild guitar playing. Lugal Ki En is one of the better technical death metal albums of 2014 and their best album yet. 4.5/5" – Headbang Or GTFO
"All the hyper-technical death metal floating around … It's hard to keep it all straight. The goal really is to make something so blisteringly heavy, fast, and complicated that all other notions get lost in the commotion. Rings Of Saturn's new album is tasteful (lol) even though it might be the heaviest thing laid down in years." – MetalSucks
"This time around Rings of Saturn let the songs evolve more naturally, and while the spastic bursts of jabbing high notes still exist, listeners can hear a variety of influences and new elements as well. 9/10" – TechnicalDeathMetal.com
RINGS OF SATURN Tour Dates:
The Ground Zero Album Release Tour w/ As Blood Runs Black, Upon This Dawning, Elitist, Those Who Fear [*], The Convalescence
10/23/2014 118 West – Simi Valley, CA
10/24/2014 DNA Lounge – San Francisco, CA
10/25/2014 Studio Seven – Seattle, WA
10/26/2014 The Hop – Spokane, WA
10/27/2014 The Shredder – Boise, ID
10/29/2014 Mesa Theater – Grand Junction, CO
10/31/2014 Marquee Theater – Denver, CO
11/01/2014 Blue Moose – Iowa City, IA
11/02/2014 Amsterdam Bar & Hall – St. Paul, MN
11/04/2014 Mojoes – Joliet, IL
11/05/2014 Emerson Theater – Indianapolis, IN
11/06/2014 Frankies – Toledo, OH*
11/07/2014 Agora Ballroom – Cleveland, OH*
11/08/2014 Hard Luck – Toronto, ON*
11/09/2014 California Brew Haus – Rochester, NY
11/11/2014 Heirloom Arts Theatre – Danbury, CT*
11/12/2014 Coco 66 – Brooklyn, NY*
11/13/2014 Championship – Trenton, NJ*
11/14/2014 Empire – West Springfield, VA*
11/15/2014 The Firehall – Dillsburg, PA*
11/16/2014 Greene Street – Greensboro, NC*
11/18/2014 The Masquerade – Atlanta, GA*
11/20/2014 Backbooth – Orlando, FL*
11/21/2014 Epic Problem – Tampa, FL*
11/22/2014 Venue 1904 – Jacksonville, FL*
11/24/2014 Tomcats – Fort Worth, TX*
11/25/2014 Walters – Houston, TX*
11/26/2014 Dirty Dog – Austin, TX*
11/28/2014 Pub Rock – Phoenix, AZ*
11/29/2014 Chain Reaction – Anaheim, CA*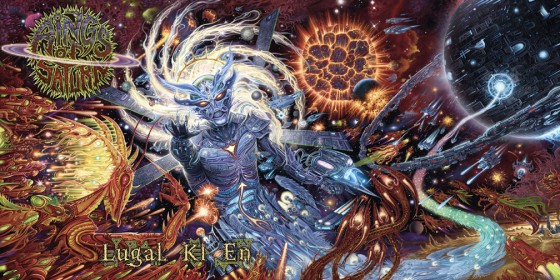 http://www.facebook.com/RingsofSaturnband
http://www.uniqueleader.com
http://www.facebook.com/UniqueLeaderRecords