Treble is now streaming "Panca y Piquín," the new single from Argentine-Peruvian improvisational instrumental duo RICARDA COMETA's new album, Ricarda Cometa 2, which is nearing release June 1st through Nefarious Industries.
Influenced by no-wave, math rock, African, Latin, and Asian ritual music, RICARDA COMETA is always exploring and expanding through improvisation the sounds that inhabit the verge of rhythm and noise, and the interplay between members Tatiana Heuman and Jorge Espinal is engrossing and immersive. The fully improvised and instrumental Ricarda Cometa 2 explodes with their singular blend of ritual soundscapes, mutant noise, and dancing tropical grooves. Percussive guitar lines zigzag, intersect, and intertwine with explosive and precise drums and percussion. With eleven tracks in twenty-four minutes, the record recorded by Sam Nacht at Estudio Libres in Buenos Aires, Argentina, mixed and mastered by Jorge Espinal, and completed with appropriately vibrant cover art by Hideyuki Katsumata.
RICARDA COMETA guitarist Jorge Espinal provides, "You could say 'Panca Y Piquín' is a mixture of two worlds. Its name comes from two different chili peppers. Panca is from Perú, a long pepper left out to dry being loved by the whole country for its bright red color and overwhelming taste, it´s a chile that is not that hot but is tasty as hell. On the other side of the spectrum you have the Piquín pepper which is from Mexico, and don´t let its appearance fool you, as it looks really cute and small it´s a delicious fiery fucker. Like its title, this song is a heavy mixture between flavor and bite."
With the "Panca Y Piquín" premiere, Treble notes, "The track is minimal but intense, showcasing a woozy instrumental style that showcases a heavy no wave influence as well as a more powerful indie sound that recalls the likes of Battles and Gnarwhal. The duo pulls and twists melody into odd shapes and urgent rhythms. It's tense, strange, mangled and wiry music that hits hard but challenges conceptions of what rock music should be. If this is even rock music."
Stream RICARDA COMETA's fiery "Panca y Piquín" at Treble RIGHT HERE.
Nefarious Industries will release Ricarda Cometa 2 digitally and limited CD on June 1st; find CD at the label HERE and Bandcamp, where you can stream the songs "Galgo Tuerto" and "Soltá El Bambú" HERE. A cassette version is also available through Vestibular Records.
In conjunction with the release of the new album, RICARDA COMETA will return to Europe on tour through most of June, with more new dates continually being confirmed and added to the itinerary. See the latest routing below and watch for the finalized set of tour dates in the coming days.
RICARDA COMETA Tour Dates:
6/09/2018 Kafe Haerverk – Oslo, NO
6/11/2018 Galleri 21 – Malmö, SE
6/13/2018 KoncertKirken – Copenhagen, DK
6/15/2018 Grandhotel Cosmopolis – Augsburg, DE
6/16/2018 Import-Export – Munich, DE
6/18/2018 Celeste – Vienna, CH
6/20/2018 Der Bloede Dritte Mittwoch – Vienna, CH
6/22-23/2018 noise party vol. x (Noise Assault Agency) – ÄŒeské BudÄ›jovice, CZ
6/25/2018 Czech Music Information Centre – Prague, CZ
6/27/2018 6 Dzielnica – Łódź, PL
6/28/2018 Chlodna-25 – Warsaw, PL
6/29/2018 Kulturhauz – Torun, PL
6/30/2018 CKN Centrala – Gorzów, PL
7/02/2018 Kühlspot – Berlin, DE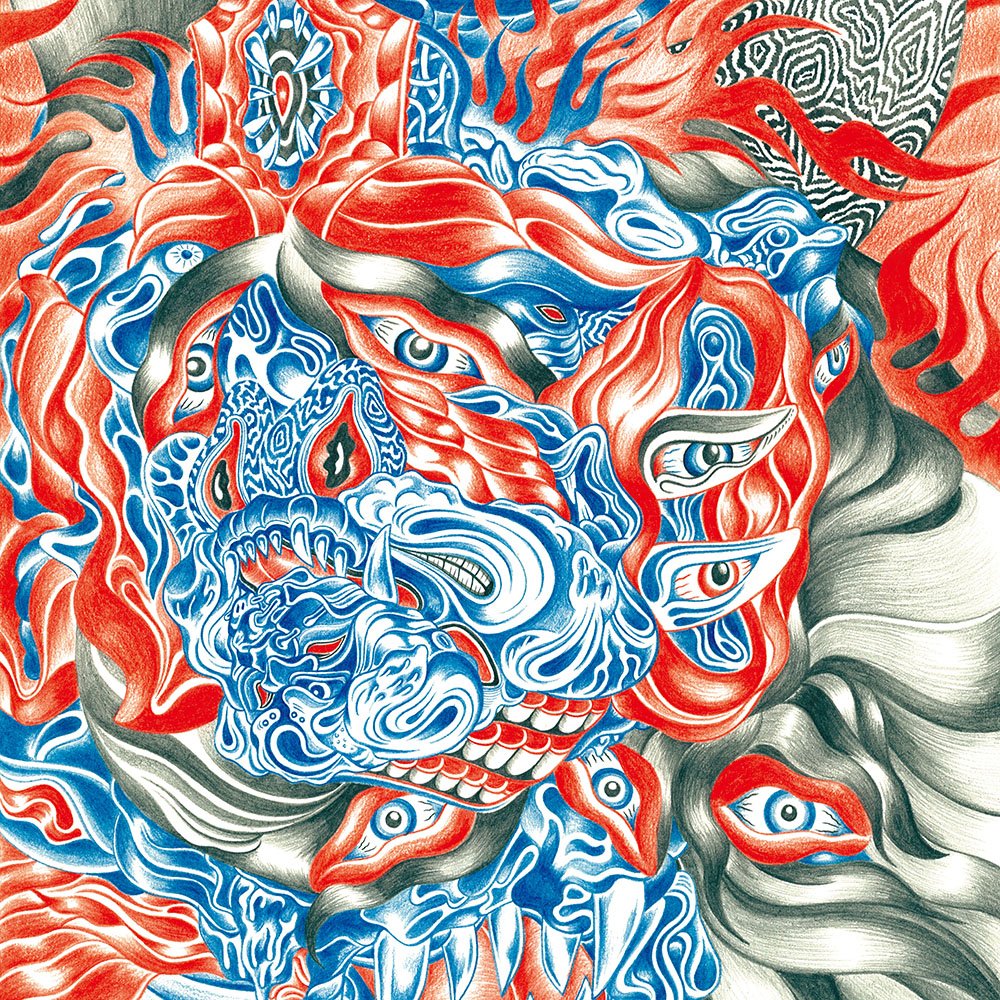 https://www.ricardacometa.com
https://www.instagram.com/ricardacometa
https://www.facebook.com/cometa.ricarda
https://ricarda-cometa.bandcamp.com
https://www.youtube.com/user/ricardacometa
http://nefariousindustries.com
http://www.facebook.com/NefariousIndustries
http://www.twitter.com/NefariousInd