[photo by Brendan Foster Fieldhouse]
The entire Passenger LP from West Virginia-based noise/stoner metal trio RHIN is now playing at MetalSucks just over a week ahead of its release via Grimoire Records. The stream also hits as the band takes to the streets in support of the record on a mini-tour of the Northeastern US today. Issues the popular outlet of the bruising record, "…Passenger is a raucous good time with plenty of danceable aggression and enough fuzz to carpet every dirt floor left in Appalachia. The album opens with one of the most infectious bass riffs I've heard in the past year, then eight seconds in takes an explosively energetic turn for the dissonant…"
Get in the groove with RHIN's Passenger LP at MetalSucks RIGHT HERE.
Also scope out the "Uncle Tuck" video at Cvlt Nation HERE.
Baltimore-based Grimoire Records will put Passenger out on the streets on splatter 12″ vinyl, CD, cassette, and digital formats next Friday, May 6th. Preorders are available HERE.
RHIN will hook up with their brethren of dirge in Grizzlor TONIGHT, Thursday, April 28th, for a three-day romp through the Northeast, with shows in Philadelphia, Brooklyn, and New Haven. And next month, RHIN will tour through the Southeast and Midwest from May 26th through June 5th alongside their bros in Ratship.
RHIN's new album Passenger sees the band delivering just under thirty-four minutes of ripping, grungy, groove-laden thunder reminiscent of The Melvins, Fu Manchu, The Sword, Unsane, early Helmet, and the like. Tempos range from punk fast to doom slow and everything in between, while always keeping it ultra-heavy and catchy. Passenger was recorded in one day in October 2015 by Noel Mueller, in basically one take, resulting in an exceptionally live and legit sounding recording. The record was then mixed and mastered by Mueller, and fitted with artwork by Ben Proudman.
The Obelisk came in early with big praise of Passenger, noting in part, "there continues to be more behind the attack of West Virginian trio RHIN than a single angle of approach… the blend they offer on Passenger and the vitality with which they offer it, having recorded in 'basically one take' (I love that) with Grimoire's Noel Mueller this past fall, result in an album that's frenetic at times but not at all simply flailing without purpose." And Cvlt Nation hyped the album, exclaiming, "I love the hypnotic, psychedelic riffs of stoner metal, and the dirty blues of sludge, but I like them even better when they're mixed in the rebellious, chaotic blender that is noise!"
RHIN Tour Dates:
4/28/2016 The Fire – Philadelphia, PA w/ Grizzlor
4/29/2016 Grand Victory – Brooklyn, NY w/ Grizzlor
4/30/2016 Three Sheets – New Haven, CT w/ Grizzlor
5/26/2016 VClub – Huntington, WV w/ Ratship
5/27/2016 The Green Lantern – Lexington, KY w/ Ratship
5/28/2016 Nightmare House on Elm Street – Bowling Green, KY w/ Ratship
5/29/2016 Springwater Bar – Nashville, TN w/ Ratship
5/30/2016 Lost Cross House – Carbondale, IL w/ Ratship
5/31/2016 Black Sheep Cafe – Springfield, IL w/ Ratship
6/01/2016 Institute 4 Creativity – Champaign, IL w/ Ratship
6/02/2016 House Show – Bloomington, IN w/ Ratship
6/03/2016 Modern Cult Records – Louisville, KY w/ Ratship
6/04/2016 Rake's End – Cincinnati, OH w/ Ratship
6/05/2016 Spacebar – Columbus, OH w/ Ratship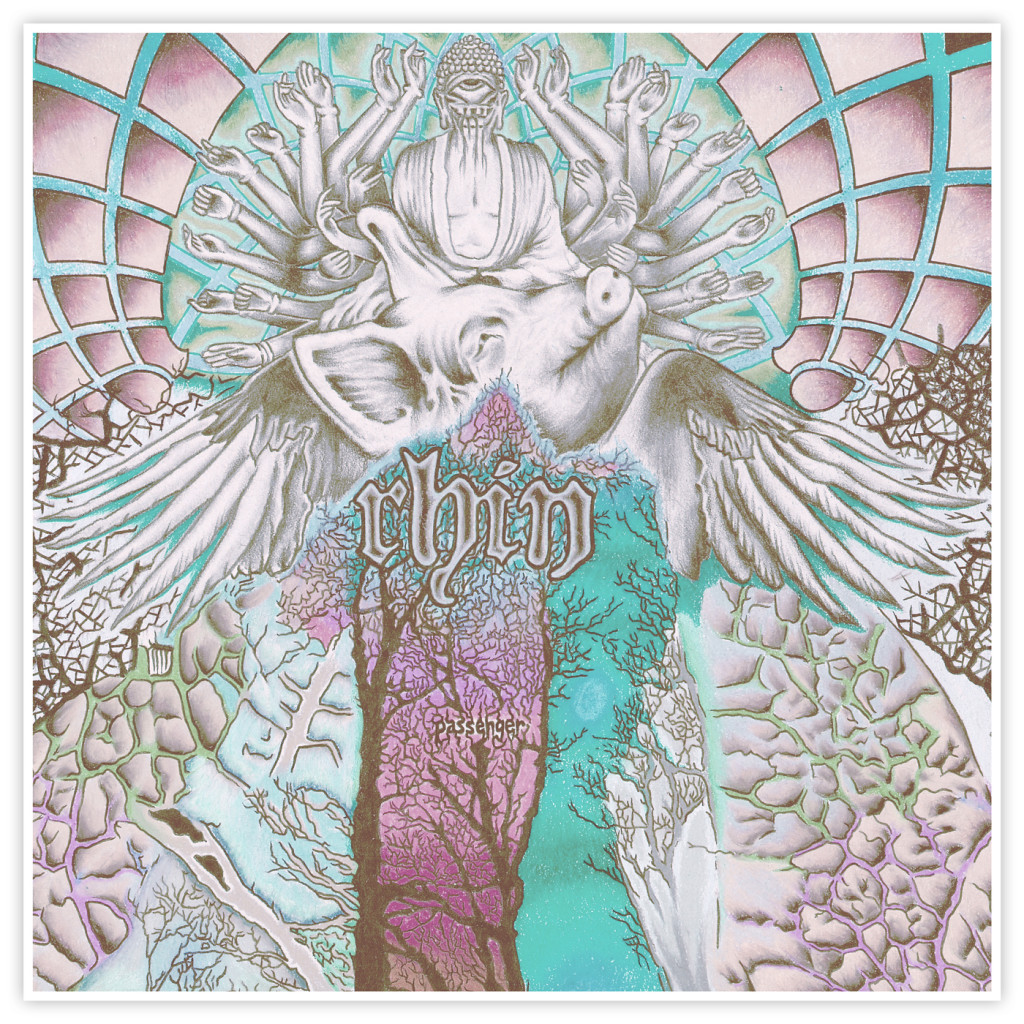 http://rhin.bandcamp.com
http://www.facebook.com/rhinwv
http://grimoirerecords.bandcamp.com
http://www.facebook.com/GrimoireRecords