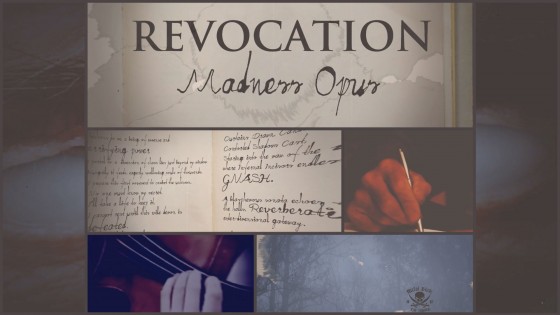 REVOCATION is back on the road right now supporting Veil Of Maya. The tour commenced yesterday in Detroit, and will wind its way through the east coast, the south, and up into western Canada for a final show on June 14 in Winnipeg. A trailer for the tour can be seen now HERE. Tickets are on sale through your local ticket outlet.
In celebration of the trek, the band has prepared a series of lyric videos with fellow guitarist and director/animator Nick Hipa. The first for "Labyrinth Of Eyes" was unleashed last week. This week the band unveils a clip for "Madness Opus," streaming HERE, along with all of REVOCATION's previously released videos for Deathless.
REVOCATION w/ Veil Of Maya, Oceano, Gift Giver, Entheos:
5/21/2015 Altar Bar – Pittsburgh, PA
5/22/2015 Waterstreet Music Hall – Rochester, NY
5/23/2015 Revolution – Long Island, NY
5/24/2015 Chameleon Club – Lancaster, PA
5/25/2015 Canal Club – Richmond, VA
5/26/2015 Lincoln Theatre – Raleigh, NC
5/27/2015 Zydeco – Birmingham, AL
5/28/2015 Underbelly – Jacksonville, FL
5/29/2015 Culture Room – Ft Lauderdale, FL
5/30/2015 State Theater – Tampa, FL
6/02/2015 Mesa Music Hall – El Paso, TX
6/03/2015 The Rock – Tucson, AZ
6/04/2015 Hard Rock – Las Vegas, NV
6/06/2015 Ace of Spades – Sacramento, CA
6/07/2015 Hawthorne Theatre – Portland, OR
6/08/2015 Studio Seven – Seattle, WA
6/11/2015 The Republik – Calgary, AB
6/12/2015 The Pawn Shop – Edmonton, AB
6/13/2015 The Exchange- Regina, SK
6/14/2015 Pyramid Cabaret – Winnipeg, MB
REVOCATION has spent the last eight years converting fans to their cause with four full-length albums, an EP with Scion AV, and a charismatic live show led by guitarist/vocalist Dave Davidson. The Boston-based band also features the staggeringly talented lineup of Dan Gargiulo on guitar, and Brett Bamberger on bass. REVOCATION has firmly been established as one of the genre's finest and continue their campaign as part of the Metal Blade Records roster. The band's latest full-length, Deathless, was recorded with acclaimed producer Zeuss at Planet Z Studios in Massachusetts.
Deathless debuted on the Billboard Charts beating their previous album by more than 30 spots to land at #124 on the Top 200 Chart. Deathless also debuted at #10 on the Billboard Hard Music Albums Chart (Current), #114 on the Billboard Top Current Albums Chart and #1 on the Billboard New Artist Chart. This is REVOCATION's second straight debut on the Top 200 Chart.
During the recording process, the band shot a series of videos documenting their work. All three episodes, along with the music video for the title track, can be seen now at metalblade.com/revocation.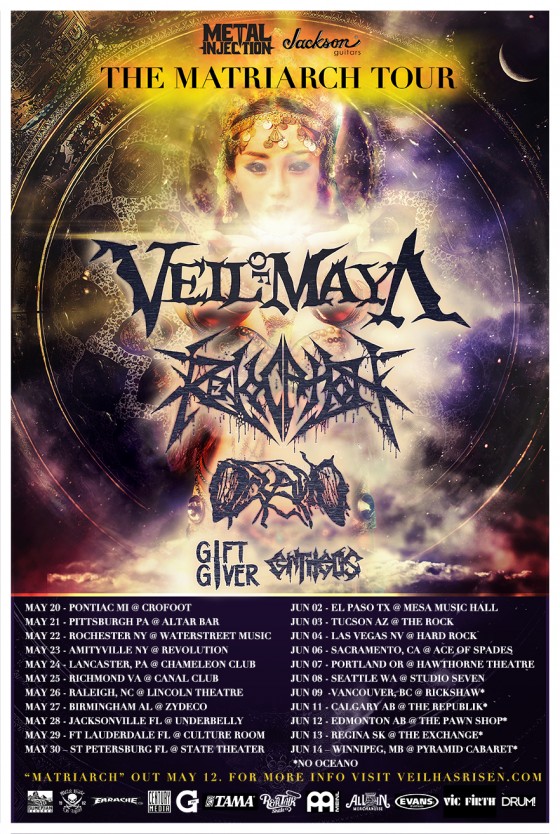 http://www.facebook.com/revocation
http://www.twitter.com/revocation
http://www.youtube.com/officialrevocation
http://www.metalblade.com/revocation
http://www.metalblade.com