photos by Matt Wood
Memphis, Tennessee-based brutal metal/hardcore outfit RESERVING DIRTNAPS is preparing to unload their newly completed EP, Another Disaster. The record has just been confirmed for release in August via WAR Records, who today issues the cover art, a brief teaser, and more.
Welcome to 2020. Welcome to a year of record unemployment, a global pandemic, rampant top-down racism, unchecked police brutality, and a general dread that Another Disaster is only moments away. What is it that the modern world revealed? Where is our shining beacon of progress? A wise man once said that the future isn't coming. RESERVING DIRTNAPS is happy to provide the aural segue into nothingness.
Recorded at A.B. Recordings in the fall of 2019 by Alan Burcham, long considered an unofficial member of the band, Another Disaster captures the Memphis unit in top form, churning out blast after blast of extremely heavy hardcore. Captured live for maximum effect, the result is a four-song slab of professional level negativity disguised as hardcore. The EP was mastered by Brad Boatright at Audiosiege (Obituary, Nails, Integrity) and completed with artwork by Linas Garsys (American Nightmare, Ceremony, World Be Free). Another Disaster also features guest vocals from Patric Gardner of Queensway on the track "Blood On The Walls."
This is music as heavy as the year it was released in. This is that Memphis shit. This is Another Disaster. The latest chapter for a city and a scene known for producing and supporting devastating hardcore.
See a brief teaser for RESERVING DIRTNAPS' Another Disaster RIGHT HERE.
RESERVING DIRTNAPS' first offering for War Records, Another Disaster will see release on 7″ vinyl and digital platforms on August 21st. Stand by for full audio samples, preorder, and more to post in the weeks ahead.
Since their 2013 formation, RESERVING DIRTNAPS has expelled their harsh alloy of death metal/grind influences and breakdown-strewn metallic hardcore, inspired by the likes of Hatebreed, Cold As Life, Death Threat, Merauder, and Napalm Death. The band released their self-titled EP in March 2014 and instantly began to pick up across their local region, playing live regularly.
2016 saw the release of their second EP, Part II, as the band began to hit on a more widespread national level, performing well beyond their local scene. In 2017 and 2018, the band played several reginal tours surrounding performances at notable fests, including the mighty This Is Hardcore in Philadelphia, Mutants Of The Monster in Little Rock, Hard Times in Laredo, and Flyover in Tulsa. Additionally, in 2018 RESERVING DIRTNAPS released Look at Us Wrong, a collaborative album with renowned rapper Tom Skeemask.
Their busiest year yet, 2019 saw RESERVING DIRTNAPS touring throughout the year on multiple tours across the country alongside the likes of Capitol Offense, Purgatory, Paper Trail, No Option, Kharma, Adrenaline, and others, which led them to the doorstep of WAR Records. This new cooperation led to the creation of the band's most brutal material yet, their impending Another Disaster EP.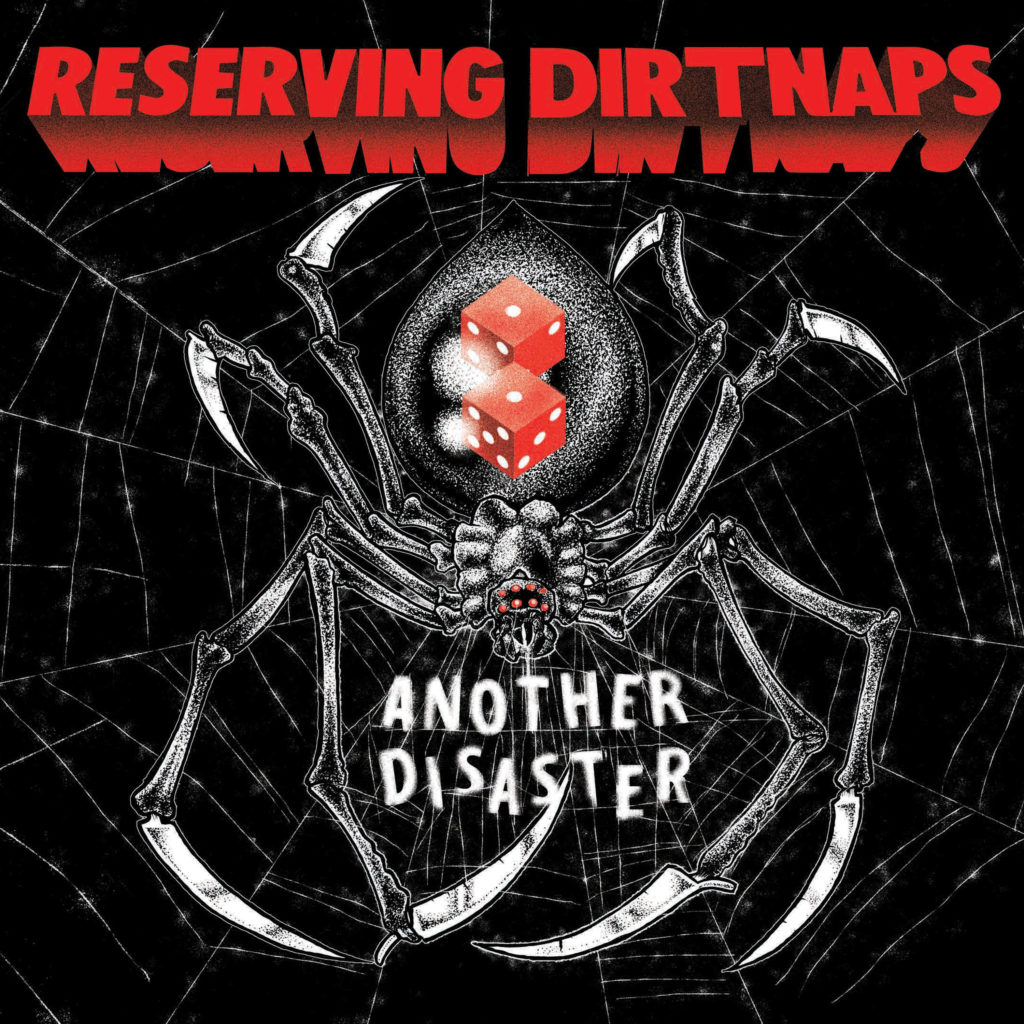 Another Disaster Track Listing:
1. Sleepless
2. Under Siege
3. Blood On The Walls
4. The Floods
RESERVING DIRTNAPS:
Brand Pearce – vocals
Paul Doherty – guitar
Aaron Winter – bass
Zach Callis – drums
https://twitter.com/rdirtnaps901
https://reservingdirtnaps.bandcamp.com
https://www.facebook.com/RESERVINGDIRTNAPS901
http://www.war-rec.com
http://www.facebook.com/WARRECORDS.HC
http://www.instagram.com/WARRECORDS
http://www.twitter.com/WARRECORDS1