photos by Errick Easterday
As Memphis, Tennessee metallic hardcore act RESERVING DIRTNAPS prepares for their new Another Disaster EP through WAR Records in August, Decibel Magazine is exclusively streaming the record's first single, "Under Siege."
Recorded at A.B. Recordings in the fall of 2019 by Alan Burcham, long considered an unofficial member of the band, Another Disaster captures RESERVING DIRTNAPS in top form, churning out blast after blast of extremely heavy hardcore. Captured live for maximum effect, the result is a four-song slab of professional level negativity disguised as hardcore. The EP was mastered by Brad Boatright at Audiosiege (Obituary, Nails, Integrity) and completed with artwork by Linas Garsys (American Nightmare, Ceremony, World Be Free). Another Disaster also features guest vocals from Patric Gardner of Queensway on the track "Blood On The Walls."
With the "Under Siege" premiere, vocalist Brandon Pearce offers, "We aren't the type of band to just have a song called 'fuck you' but that's the theme of this one. Also, when it gets to the breakdown at the end and it says, 'feel my grip constrict until you're blue and numb,' clearly I have never strangled someone to death, but if you have ever been out and some shit pops off and you just snatch somebody up by their neck it triggers something very old inside everyone's minds. That's what this song is about: domination and imposing your will on the situations and circumstances one finds themselves in throughout life and the journey of a band like RESERVING DIRTNAPS. 'Under Siege' is about refusing the limitations or expectations we absorb and accept, and aggressively working to destroy your own comfort and complacence. Because outside of that safety lies the only real chance of achieving the visions of accomplishment that haunt your brain at work and late at night when you can't sleep."
Adds guitarist Paul Doherty, "Maybe the most notable thing about 'Under Siege' is that it was the first song where the music was written with the current lineup with Zach Callis on drums and Aaron Winter on bass. We had gotten to where they had learned all our existing tracks including an unrecorded song (which ended up being 'Sleepless') that was the last song written with the original lineup. The plan was that this was going to be like a creative team building exercise so to speak, just to kind of see what happened with the three of us working on something together, because this was the first opportunity we had to do this."
Decibel writes, "…the crushing metallic hardcore has a bouncing swagger to it… It quickly gives way to more driving energy. After all, bounce is at odds with their more grinding influences a la Napalm Death. Another more metallic inspiration comes from hardcore favorite Obituary."
Stream RESERVING DIRTNAPS' "Under Siege" only at Decibel RIGHT HERE.
Another Disaster will see release on 7″ vinyl and digital platforms on August 21st. Preorders are now available at the WAR Records webshop HERE, Bandcamp HERE, and iTunes HERE.
Stand by for additional audio samples, an official video, and more to post over the coming weeks.
Welcome to 2020. Welcome to a year of record unemployment, a global pandemic, rampant top-down racism, unchecked police brutality, and a general dread that Another Disaster is only moments away. What is it that the modern world revealed? Where is our shining beacon of progress? A wise man once said that the future isn't coming. RESERVING DIRTNAPS is happy to provide the aural segue into nothingness.
This is music as heavy as the year it was released in. This is that Memphis shit. This is Another Disaster. The latest chapter for a city and a scene known for producing and supporting devastating hardcore.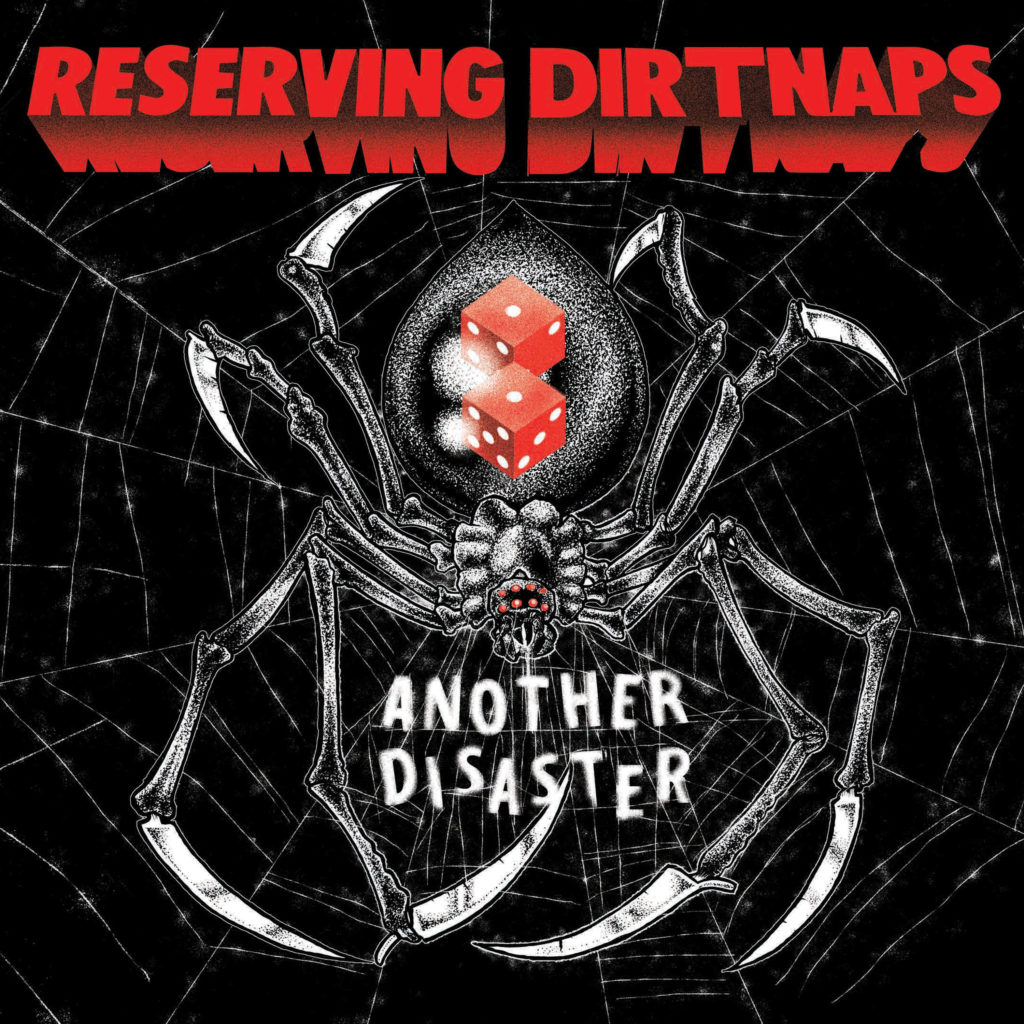 http://twitter.com/rdirtnaps901
http://reservingdirtnaps.bandcamp.com
http://www.facebook.com/RESERVINGDIRTNAPS901
http://www.war-rec.com
http://www.facebook.com/WARRECORDS.HC
http://www.instagram.com/WARRECORDS
http://www.twitter.com/WARRECORDS1