Wyoming audio terrorists are pleased to announce their union with Foreign Room Records for the release of their ear-lashing Nothing To Save full-length. Set for official discharge on June 11, 2013, Nothing To Save offers up eleven misanthropic assaults of relentless powerviolence-seared hardcore. A pile-driving exercise in rumbling blasts of low-end vocal snarls, Nothing To Save was recorded in in January 2013 in Salt Lake City by Andy Patterson (Gaza, Call of the Void), at the Boar's Nest. Mastering was done by Jack Control at Enormous Door. Featuring a current member of Denver doom deviants Primitive Man, REPROACHER breed hate and disease through sonic decimation and maximum violence.
Rape your face to the sounds of "Averse Arrest" courtesy of New Noise Magazine at THIS LOCATION.
Elaborates vocalist Joel of the track: "This song is about some of my views on the media in America. In short, it's a scam that's becoming more corrupt with time. The news is secondary to the advertisements, because that's where the money is made and every decision comes down to their fiscal bottom line. George Gerbner describes the paradigm that the media has created as causing a 'mean world syndrome' where the media has us convinced that the world is a terrifying place. This keeps us locked inside, glued to our TVs, waiting to be told what to think. It's kept people consuming and keeps them dependent on the medications and the fast food and soda."
If you missed it, you can still check out "Casemate" currently streaming at THIS LOCATION. Collect your teeth later. Preorder your copy of Nothing To Save HERE.
REPROACHER will bring their nihilism to the live front this Summer. Spewing forth a deafening wall of noise that conveys the angst-filled desolation of Western isolation and aggression, the tour will commence July 11th in Pueblo, Colorado and systematically obliterate over 40 cities throughout the US alongside fellow maimers, Primitive Man. See confirmed dates below.
REPROACHER Summer Takeover 2013 w/ Primitive Man:
7/11/2013 Phil's Radiator – Pueblo, CO
7/12/2013 The Gas Works – Albuquerque, NM
7/13/2013 Bear Space Collective – El Paso, TX
7/14/2013 The Trainyard – Las Cruces, NM
7/15/2013 The Korova Basement – San Antonio, TX
7/16/2013 Beerland – Austin, TX
7/17/2013 Bad Granny's Bazaar – Oklahoma City, OK
7/18/2013 Siberia – New Orleans, LA
7/19/2013 Downtown Music Hall – Little Rock, AR
7/20/2013 The Owl Farm – Nashville, TN
7/21/2013 Conundrum Music Hall – Columbia, SC
7/22/2013 Epic Problem – Tampa, FL
7/23/2013 Church Hill's Pub – Miami, FL
7/24/2013 Display – Gainesville, FL
7/25/2013 The Jinx Savannah – Savannah, GA
7/26/2013 529 – Atlanta, GA
7/27/2013 Sidebar – Baltimore, MD
7/28/2013 The Pariah – Philadelphia, PA
7/29/2013 St. Vitus – Brooklyn, NY
7/30/2013 Even Flow – Long Island, NY
7/31/2013 Dragon's Den – Boston, MA
8/01/2013 Cherry St. Station – Wallingford, CT
8/02/2013 Mr. Roboto Project – Pittsburgh, PA
8/03/2013 Cafe Bourbon St./ The Summit – Columbus, OH
8/04/2013 The Rockery – Detroit, MI
8/05/2013 TBA – Chicago, IL
8/06/2013 Medusa – Minneapolis, MN
8/07/2013 West Wing – Omaha, NE
8/08/2013 Stout House – Denver, CO
8/09/2013 The Shredder – Boise, ID
8/10/2013 The Phat House – Spokane, WA
8/11/2013 Track House – Olympia, WA
8/12/2013 The Black Lodge – Seattle, WA
8/14/2013 Ash St. Saloon – Portland, OR
8/15/2013 Oak Park Boiz House – Sacramento, CA
8/18/2013 5 Star Bar – Los Angeles, CA
8/19/2013 The Dial – Murrieta, CA
8/20/2013 Favorites – Las Vegas, NV
8/21/2013 Shred Shed – Salt Lake City, UT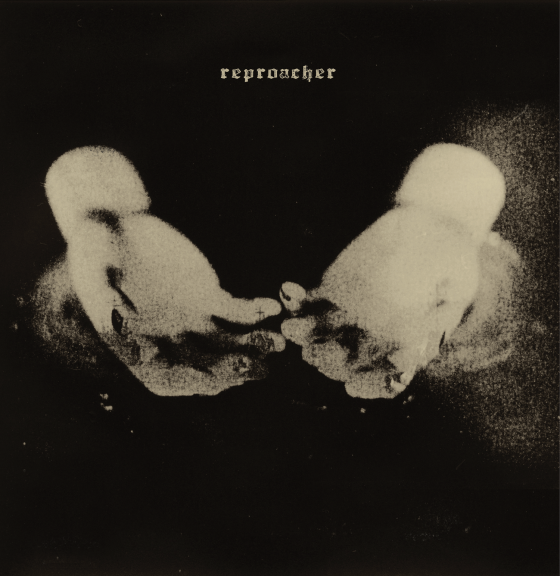 http://www.repr0acher.blogspot.com
http://www.facebook.com/repr0acher
http://www.reproacher.bandcamp.com