photos by Michał Xaay Loranc
Metal Injection is hosting the exclusive advance stream of Agonia, the new album from Krakow, Poland-based death metal outfit REDEMPTOR – with current and former members of Decapitated, Vader, Hate, Sceptic, Sothoth, Banisher, Deivos, and more in its ranks – ahead of the record's release this Friday through Selfmadegod Records.
The searing successor to their well-received 2017-released Arthaneum album, REDEMPTOR's Agonia delivers nine new tracks of technical, atmospheric death metal heavily influenced by Gorguts, Morbid Angel, Immolation, and Death. With the drums recorded at dMb Studio, the album was recorded, mixed, and mastered at Zed Studios by Tomasz Zalewski (Decapitated, Kat, Deivos), and completed with artwork by the band's vocalist Michał Xaay Loranc, known from his work for Behemoth, Necrophagist, Nile, Abysmal Tortment, and many more. Additionally, Agonia features guest contributions of viola from Monika Boroni and orchestral arrangement by Dominik Wawak on the song "Debris."
Loranc writes, "Working on Agonia, we've been entirely focused on creating an overwhelming, dark atmosphere. It expresses fear, anguish, and despair. In the flood of strange and bleak arrangements the peculiarity floats inertly towards the abyss."
Metal Injection, who today featured the album in their Tech Death Tuesday column, delves, "Agonia, which means agony, evolves upon the dissonant and mechanical soundscapes that flourished throughout Arnatheum. Whereas Arnatheum felt like a piece of well-thought-out connective tissue bridging the gap between dissonant technical death metal (with a particular focus on being an atmospheric death metal group as well) and 'regular' technical death metal, REDEMPTOR once again has chosen growth over complacency this go around. On Agonia, the music resembles Gorguts and Obscura more than it ever has for the band, and yet there is still a complex and cold tech-death element that brings to mind Soreption and Decapitated to me."
Deploy REDEMPTOR's entire Agonia album early now only at Metal Injection RIGHT HERE.
Selfmadegod Records will release Agonia this Friday, December 3rd on CD, LP, and digital platforms. Find preorders at the label webshop HERE and Bandcamp HERE, and see official video for "Potion Of The Skies" HERE.
REDEMPTOR was formed in 2001 by Daniel Kesler (Only Sons, Sothoth ex-Sceptic), recording two demos in its first lineup. The debut album, None Pointless Balance, was recorded in 2005, while the band played many concerts, paving the way for a new chapter of their activity.
2007 brought with it revolutionary changes in the lineup, with well-known Polish artists such as vocalist Michał Xaay Loranc (responsible for the graphics of Nile, Pestilence, and many others), drummer Jakub Chmura (Sceptic, Thy Disease), guitarist Konrad Rossa (Decrepit Birth, Decapitated, Sothoth), and bassist Andrzej Pichlinski (Privateer) joining the band, recording the new demo, Nanosynthesis, performing together through 2010.
In 2011, Hubert Więcek (Banisher, ex-Decapitated, ex-Acid Drinkers) replaced Konrad Rossa on guitar and Piotr Tokarz joined on bass. In this lineup, REDEMPTOR played many concerts and recorded the 4th Density EP. In 2014, longtime drummer Jakub Chmura left the band, his place was taken by Kerim Lechner (ex-Decapitated, Septicflesh) as session drummer, and recording on the band's self-released second full-length, The Jugglernaut, which was very positively received by fans and critics alike.
The next few years of the band's activity marked a new era and a significant change of musical direction. In 2017 the band signed with Polish label Selfmadegod Records, releasing their third album, Arthaneum. At this time, Paweł Pavulon Jaroszewicz – then performing with Vader, Decapitated, Hate, and Antigama – became the new drummer, and Arthaneum was realized as the band's greatest success, the album receiving enthusiastic reviews and greatly expanding their fanbase.
In 2018, Selfmadegod released The Becoming [2005-2011], a collection of REDEMPTOR recordings which compiles a reissue of None Pointless Balance, the Nanosynthesis demo, and the 4th Density EP. Now, as 2021 draws to a close, the band delivers their massive Agonia LP via Selfmadegod, with drums recorded by Daniel Rutkowski (Hate) bass from Kamil Stadnicki (Deivos, Ulcer, Only Sons).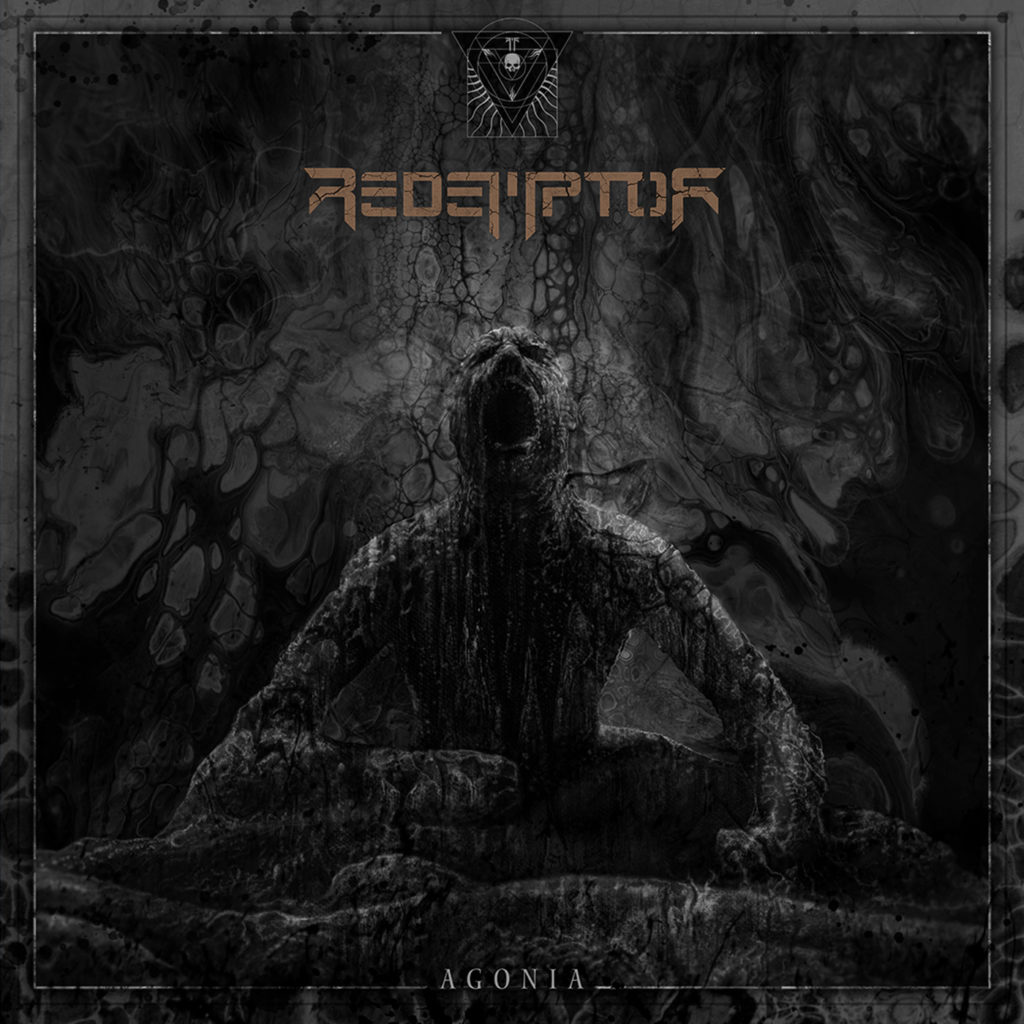 http://www.facebook.com/redemptorPL
https://redemptorpl.bandcamp.com
http://www.youtube.com/user/Redemptorband
https://selfmadegod.com
https://www.facebook.com/Selfmadegod
https://selfmadegod.bandcamp.com
https://www.instagram.com/selfmadegod_records
https://www.youtube.com/user/SelfmadegodRecords
https://twitter.com/selfmadegodrec