Arizona-based industrial metalists REALIZE will host a Gimme Metal guest DJ special Tuesday, November 17th at 11:00am EST / 8:00am PST. The band's own Kyle Kennedy will be typing along in the live chat with listeners. Don't miss it! Visit http://www.gimmemetal.com.
REALIZE, featuring Kyle Kennedy (Sex Prisoner), Matt Underwood (Sex Prisoner), and Matt Mutterperl (North and Languish), released their Machine Violence full-length in September via Relapse Records. Channeling Godflesh, Nailbomb, and Meathook Seed through an abrasive and hyper-aggressive take on industrial metal, the pace of Machine Violence is unrelenting throughout. REALIZE tackles stark themes such as isolation, altered reality, simulations, and anxiety, taking inspiration from science fiction writers such as Phillip K. Dick and Frederik Pohl. Redefining "heavy," tracks such as "Disappear" and "Slag Pile" see the band unleashing menacing riffs against in-your-face, confrontational vocals, while "Alone Against Flames" and "Melted Base" thrash the listener straight away with faster tempos and a hardcore swagger.
Adhering to an old-school approach of writing and recording, REALIZE and Machine Violence reflect on the advancing convergence of organic life and machines. No amps or drums were used in the recording process; vocals, guitars, and bass all used computerized amps and effect modulations, and drums were programmed on an Alesis machine. With Machine Violence, REALIZE leaps forward and showcases industrial metal at its most ferocious and uncompromising!
View the band's previously released videos for "Disappear" HERE, "Slag Pile" HERE and "Melted Base" at HERE.
Machine Violence is out now on CD, LP, and digital formats. Physical preorders are available HERE and digital downloads/streaming services HERE.
"An atomic clock powered by a human heart, Machine Violence fuses man and machine… Beginning with the uneasy palpitations of synthesized drums before giving way to a dirge-like three-guitar attack, album opener 'Alone Against Flames' captures the anxiety of living in a civilization on the precipice, a society on an irreversible path to its own destruction…" – Cvlt Nation
"Bleakness and relentless tragedy are the order of the day… From the start, it is obvious this group performs with a single-minded, mechanistic focus and they draw heavily from Godflesh and the criminally underrated Meathook Seed for influence…" – No Clean Singing
"There is nothing pleasant about Machine Violence but that is singularly its greatest achievement. The inner depths of each of us is only known to ourselves – our pains, our snares, and our solitude cannot be escaped – but if ever a release managed to listen closely and pick up on the slightest commonality of the human experience, Machine Violence may have done it here." – Cvlt Legion
"…industrial in the twenty first century, hard, abrasive, and as antagonistic as it ever was." – The Sleeping Shaman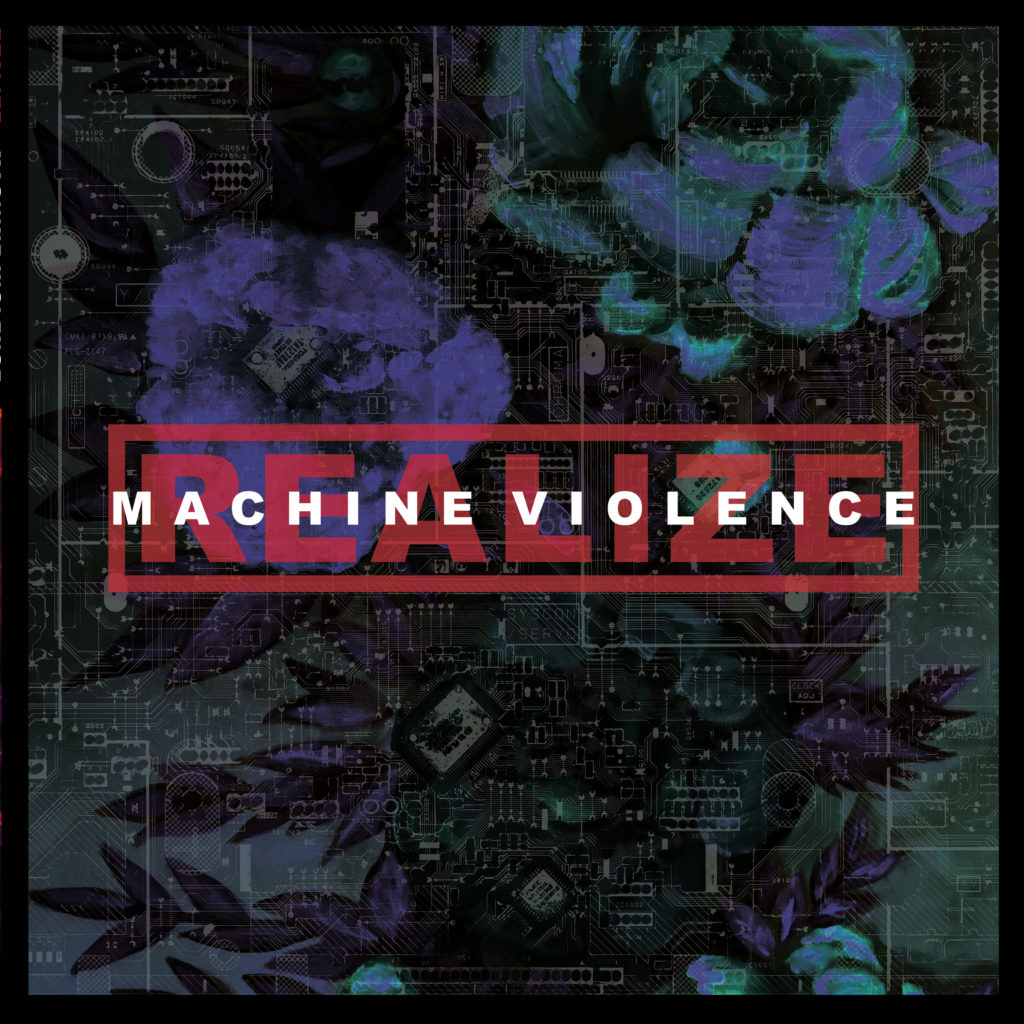 http://realizeindustrial.bandcamp.com
http://www.instagram.com/realizeindustrialmetal
http://www.relapse.com
http://www.facebook.com/RelapseRecords
http://www.twitter.com/RelapseRecords
http://www.instagram.com/relapserecords