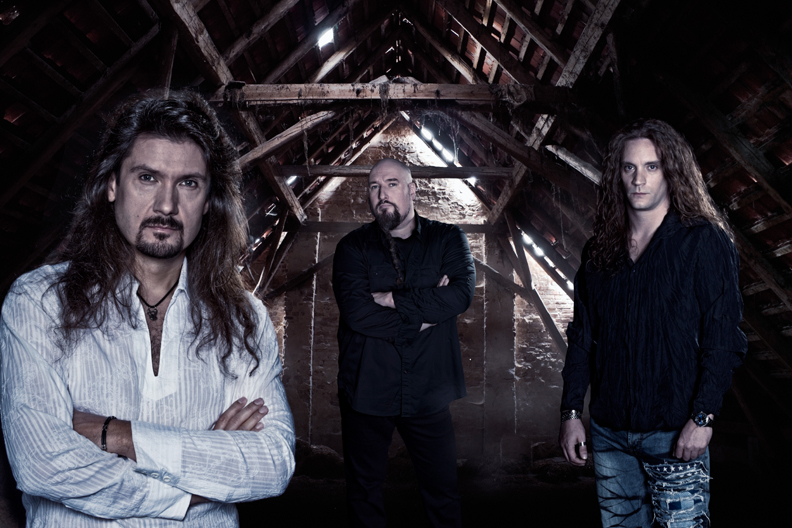 German metal trio RAGE were one of the many bands to successfully blow fans away on the first ever 70,000 Tons Of Metal in January, as dozens of bands and over 2100 fans rocked the Gulf Of Mexico on a massive cruise ship for three days. RAGE tore the place apart with their energetic live act, not only giving fans an incredible live experience, but also having an amazing time themselves. "The 70,000 Tons Of Metal Boat cruise was one of the coolest experiences in Rage's career," says RAGE bassist/vocalist Peavy Wagner. "All on board witnessed a making of history in the metal world. We are proud about the fantastic reactions to our live sets! Let's go do it again."
Check out footage of the band playing "Highway To Hell" on the 70,000 Tons cruise with special guest Steve Smyth of Forbidden on second guitar!
Peavy Wagner will also be available for interviews to North American writers this coming Thursday, February 17, from 1- 4pm EST. Please get in touch right away to schedule an interview with the RAGE frontman!
Since 1985, German's RAGE have delivered their style of classic heavy metal with absolute class. Their new album Strings To A Web is a varied release, showcasing the different faces of the band; pure heavy metal thunder, classical and progressive landscapes, and powerful thrash anthems. Recorded at Twilight Hall Studio (Blind Guardian, Saxon) and produced by Victor Smolski and their longtime friend Charlie Bauerfeind (Hammerfall, Helloween and more), Strings To A Web is like a journey through the history of the band, who celebrated their 25th anniversary in 2010. Over the past quarter century, RAGE went through many changes, but always kept to their roots and developed their incomparable style, and there is no doubt that their current lineup is the strongest yet. Peavy Wagner's voice is the main trademark, along with the guitar wizard Victor Smolski and power drummer André Hilgers, who round out the magical trio.
RAGE continues to be busy touring in Europe, with tours of Spain and Italy confirmed for March and April respectively. Stay up to date on all live actions on the band's websites and social network sites, and stay tuned for more updates on RAGE throughout the coming months.
http://www.rage-on.de
http://www.myspace.com/rage
http://www.sonicunyon.com/metal/artists/rage